7 Best Free Things to Do in Los Angeles
LA is a huge city and there are scores of free and fun things to do all over the place
In Los Angeles you don't have to spend money to have fun. Perhaps more than any other big city in the US, there are ample amounts free, fun things to do in every part of town. Blame it on the weather or the beaches or just that Angelinos know how to have a good time, spending money or none at all. Here are the best free things to do in LA.
View a Google Maps list of some of the best free things to do in Los Angeles.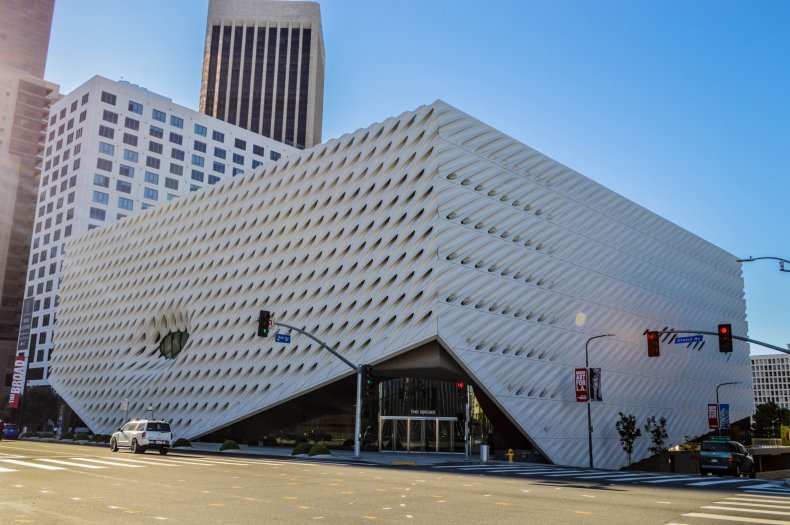 Located in Downtown Los Angeles, the always-free Broad exhibits 2,000 art pieces from 200 different artists. Artists represented here include Ed Ruscha, Cindy Sherman, Roy Lichtenstein, and Robert Longo, among many others. Be sure to pay special attention to Yayoi Kusama's amazing Infinity Mirror Room.
221 S. Grand Ave., Los Angeles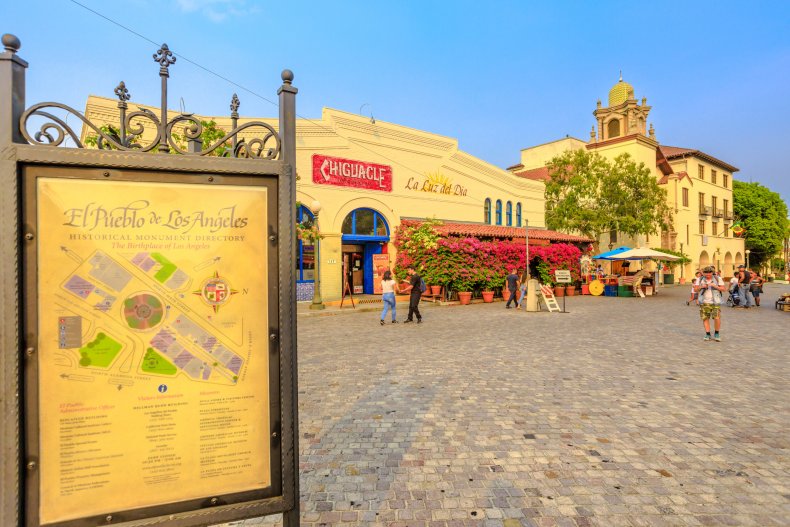 Stroll around one of the oldest parts of the city when people still called it El Pueblo de Nuestra Señora la Reina de Los Ángeles del Rio Porciúncula. Well, maybe people of centuries back abbreviated as LA as well. Explore the late-18th and early-19th-century churches and building and then wander down Olvera Street, getting wafts of street food with each step. There are free walking tours Tuesday through Sunday at 10am, 11am, and noon.
125 Paseo de la Plaza, Los Angeles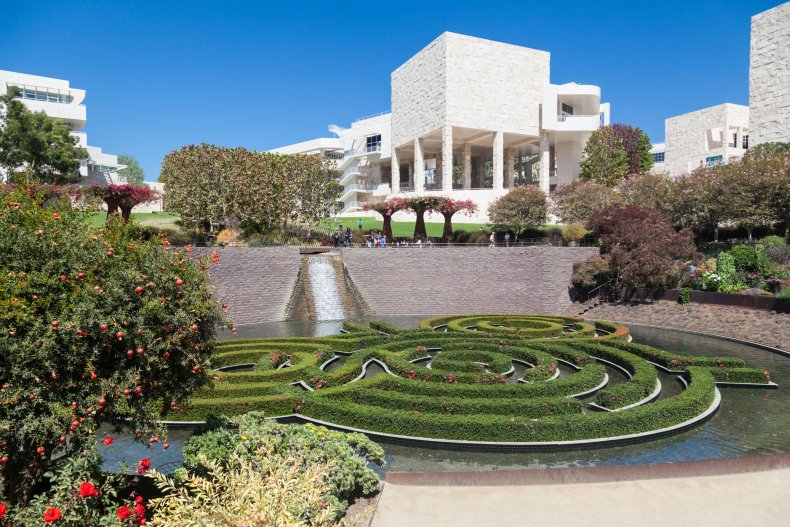 The Getty is free! Yes, this amazing art museum is totally free to the public. Parking can be expensive – though there is a city bus that takes you right there – but once you're ridden the funicular to the top you can spend the day gawking at art and all the great views.
1200 Getty Center Dr., Los Angeles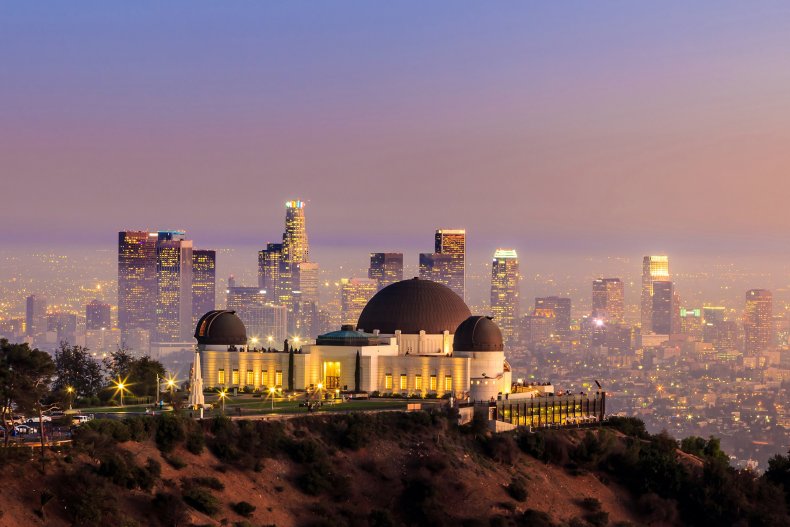 Crowned atop Mt. Hollywood like some kind of sacred temple, the Griffith Park Observatory offers free admission, so you can explore the cosmos. The exhibitions and displays are both educational and cool. Also cool? The incredible views of Los Angeles and beyond from the observatory.
2800 E. Observatory Rd. Los Angeles
Visiting a cemetery for fun? When you can stroll the green grounds and see the tombstones of Judy Garland, Chris Cornell, George Harrison, Rudolph Valentino, Cecil B. DeMille, Dee Dee Ramone, and Mickey Rooney, among other famous people, it is pretty darn fun. The cemetery also puts on cultural events and film screenings.
6000 Santa Monica Blvd., Los Angeles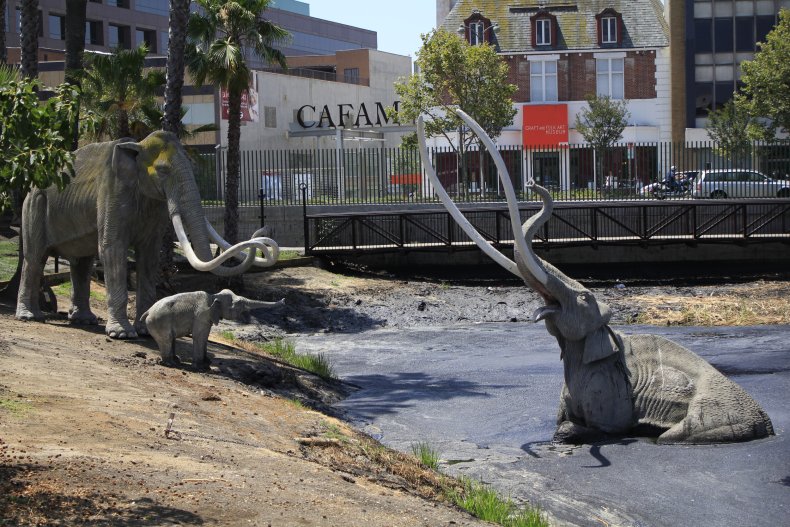 Located in Hancock Park next to the Los Angeles County Museum of Art, the tar pits are a fascinating time capsule smack in the center of LA. This gooey spot is home to one of the largest discoveries of dinosaur remnants, ancient animal bones, and fossils ever. In fact, 3.5 million items have been unearthed here and over 600 different species. It's fascinating to stroll around the pits, realizing it was a prehistoric death trap for beasts and humans alike.
5801 Wilshire Blvd., Los Angeles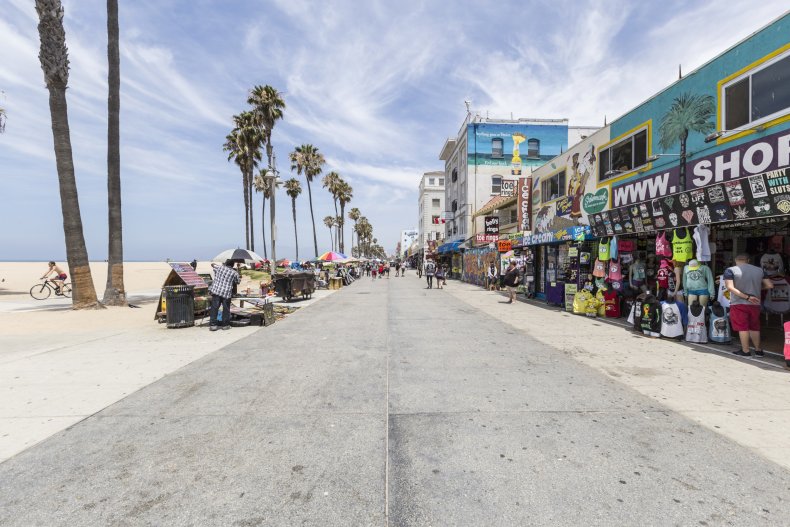 This is one spectacle of a beach. Stroll the 1.5-mile stretch along the beach, where shops sell funky clothes and everyone from jugglers to clowns to fortune tellers to buskers vie for your attention. It's so much sensory overload, it would be understandable to almost forget there's an actual beach here too.
1800 Ocean Front Walk, Venice