7 of the Best iMac Accessories You Can Buy
The best iMac accessories are speakers, a stand, a desk mat and things that fix some of the all-in-one computer's little annoyances. For example, all the ports on modern iMacs are on the back, and it can be difficult to plug in USB devices without having to move the computer around. Adding better speakers is also a nice way to improve the sound built into the iMac.
There are some iMac accessories that are less specific to iMacs and just nice for the desk where it will live. A desk mat, for example, will keep your desk free from scratches. This Orbitkey mat will also help you keep things tidy. Take a look through the list of the best iMac accessories and see which ones could improve your Mac computing experience.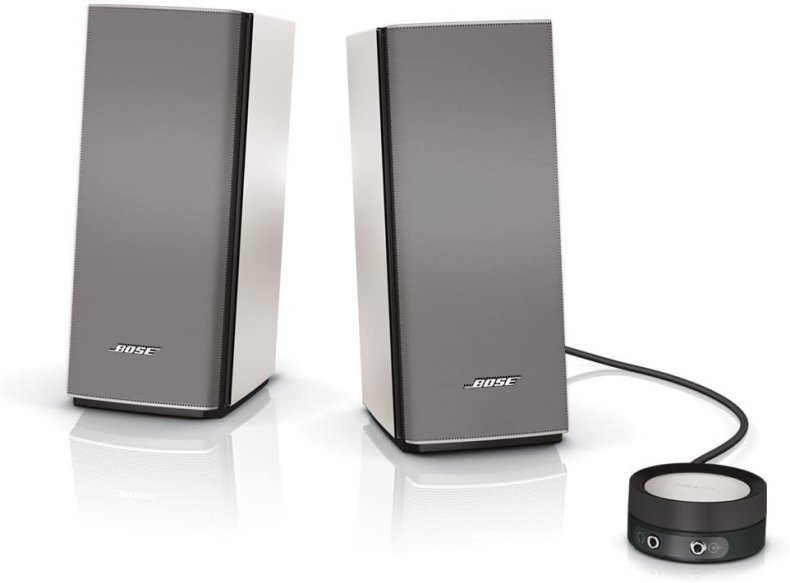 The speakers built into the iMac are perfectly acceptable for video calls and listening to music. But, no one wants to listen to merely acceptable-sounding music. These Bose Companion 20 speakers are a great choice that will give your workspace a big boost in sound quality and volume. The two speakers should be able to add quite a bit of bass and low end despite their physical size being quite compact.
A nicety of the Companion 20 is the inclusion of the control pod for one-touch muting, a rotating volume knob and a more accessible headphone jack than reaching around to the back of the iMac.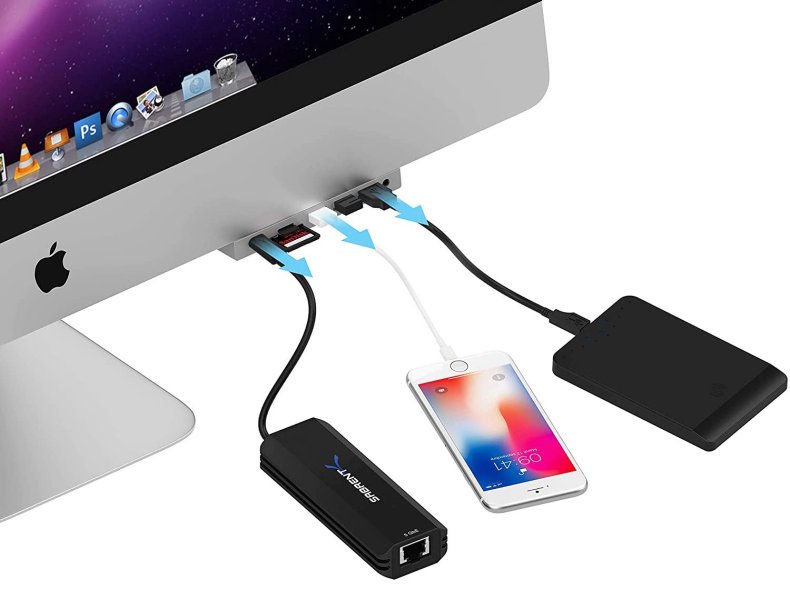 Speaking of reaching around to the back of the iMac, this Sabrent Multi-Port hub may save you from constantly trying to feel blindly for USB ports. On modern iMacs, all the ports are in the back. This makes for a clean visual aesthetic from the front, but the functionality suffers. This Sabrent hub plugs into one of the back ports and then extends more port options to the front of the computer that are easy to see and reach.
The specs include one USB-C (3.1) port and three USB-A (3.1) ports, one SD card reader and one micro-SD card reader. The Multi-Port i Mac Hub even includes an HDMI port on the back.
Buy at Amazon.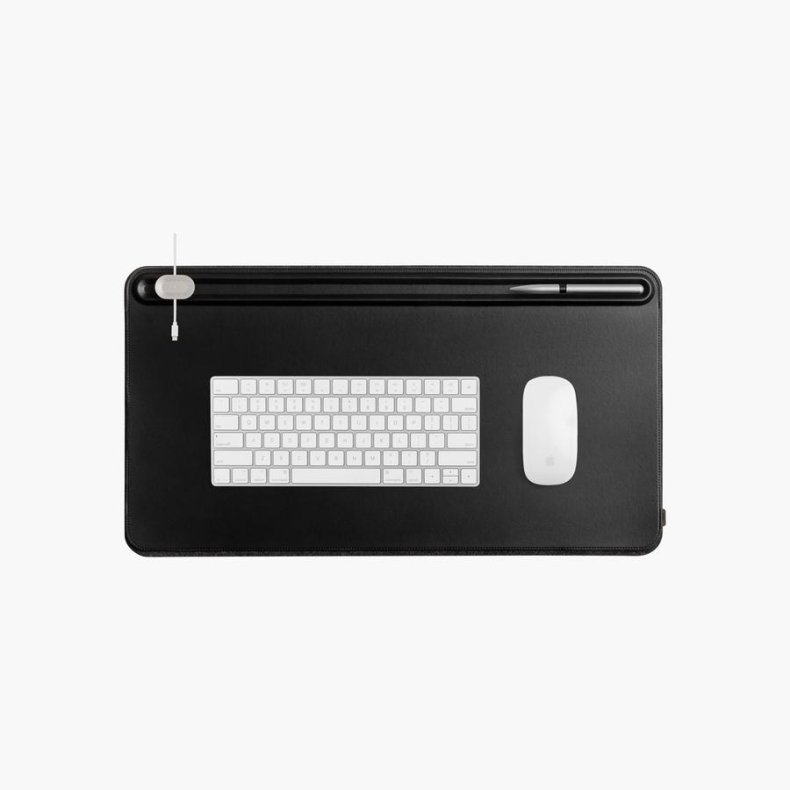 Forget any negative thoughts you have about mouse pads and clear your mind for a moment. Large mouse pads and desk mats have steadily become increasingly popular over the last few years because once you experience one, it's hard to go back to not using one. They are luxurious. Even with optical mice, using a mouse pad can still improve the gliding experience going back and forth all day. What if you use a stationary track pad though? A desk mat can protect your desk from scratches and other marks.
This Orbitkey Desk Mat has a premium vegan leather top that's both durable and water-repellent. The top folds up to stash some loose papers and keep your desk tidy, and it also includes a place for pens to rest so they won't roll away. There's a magnetic cable holder, as well, so whatever cable you're constantly reaching for is always front and center.
Buy at Huckberry.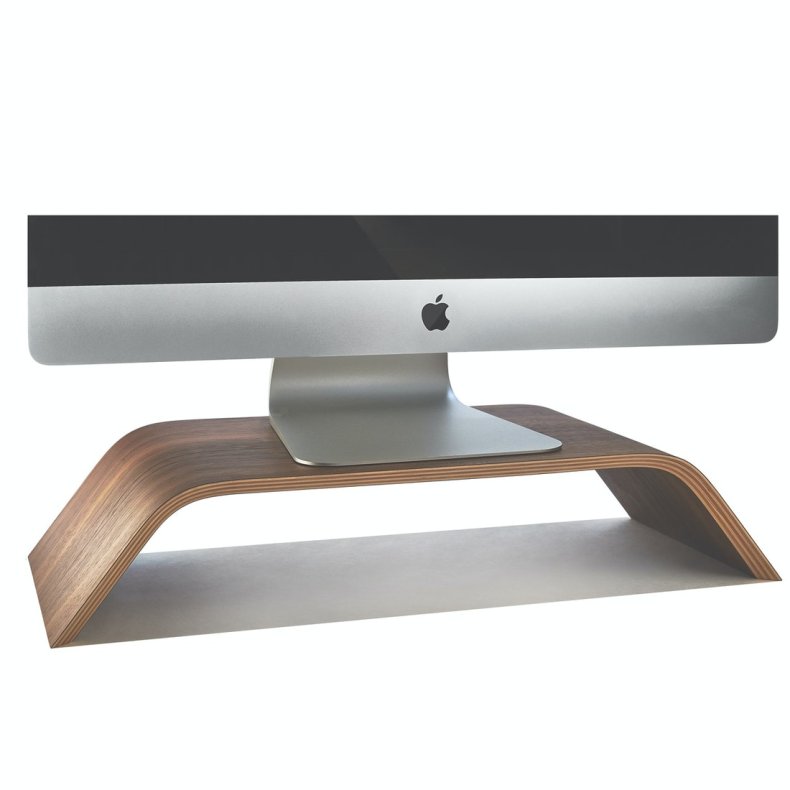 There are nice products, and then there are Grovemade products, which look almost too nice to use. If you don't have an iMac yet, you might not realize that the computer can benefit from being a little bit taller, so you don't need to angle it up or down to get a straight-on view. There are several products that can give an iMac a lift, but this wooden stand from Grovemade is an elegant way to raise the computer and add a touch of design to your space.
The stand provides 3.5-inches of clearance underneath to store items. It's handmade and comes in maple or walnut wood. The stand can also be used for other monitors if you switch from an iMac in the future.
Buy at Grovemade.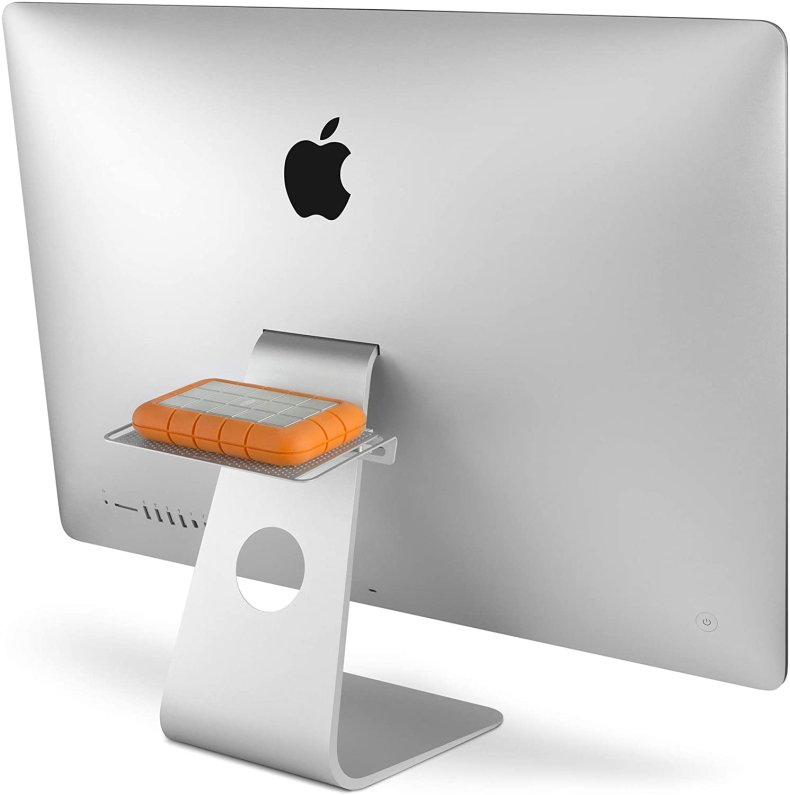 This Twelve South Backpack might be one of the most useful iMac accessories you'll never see. Essentially it's a ledge that hooks onto the back of an iMac to store devices like a hard drive or miscellaneous flash drives. There's nothing flashy about the Backpack, but it's super-helpful to keep your workspace clean and clear of clutter.
Buy at Amazon.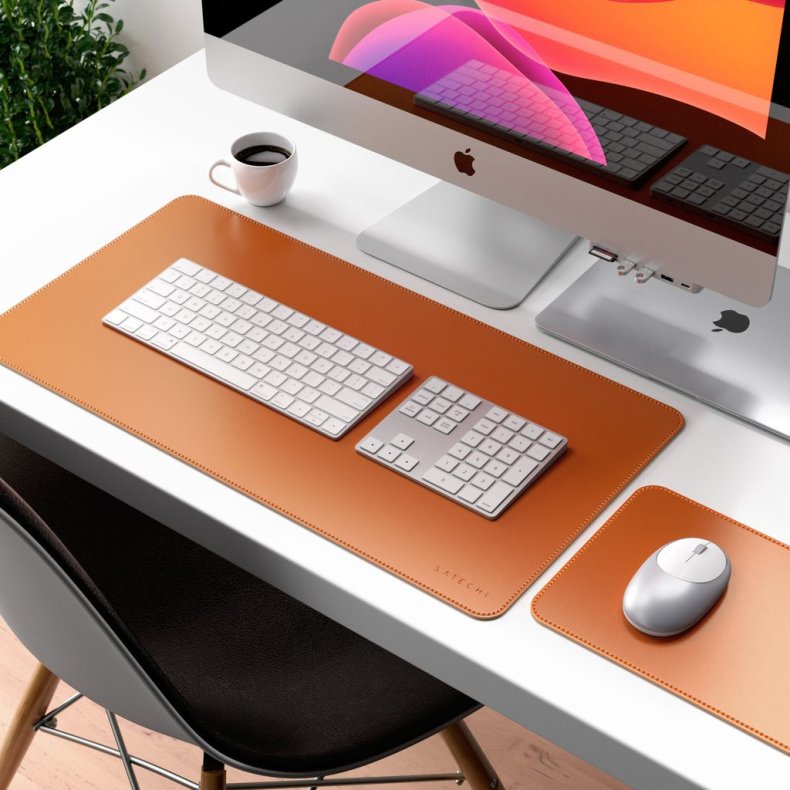 I love using Apple's Magic Keyboard for several reasons, including its compact size. Its small footprint means some keys aren't included. Every so often, I do miss having a number pad that's on a full-size keyboard—not enough to get an extended keyboard but enough to love this Satechi Extended Keypad. It includes a number pad, but it also adds in full-size arrow keys if the cramped arrow keys on Apple's keyboards drive you crazy. Plus, it's rechargeable via USB-C.
Buy at Satechi.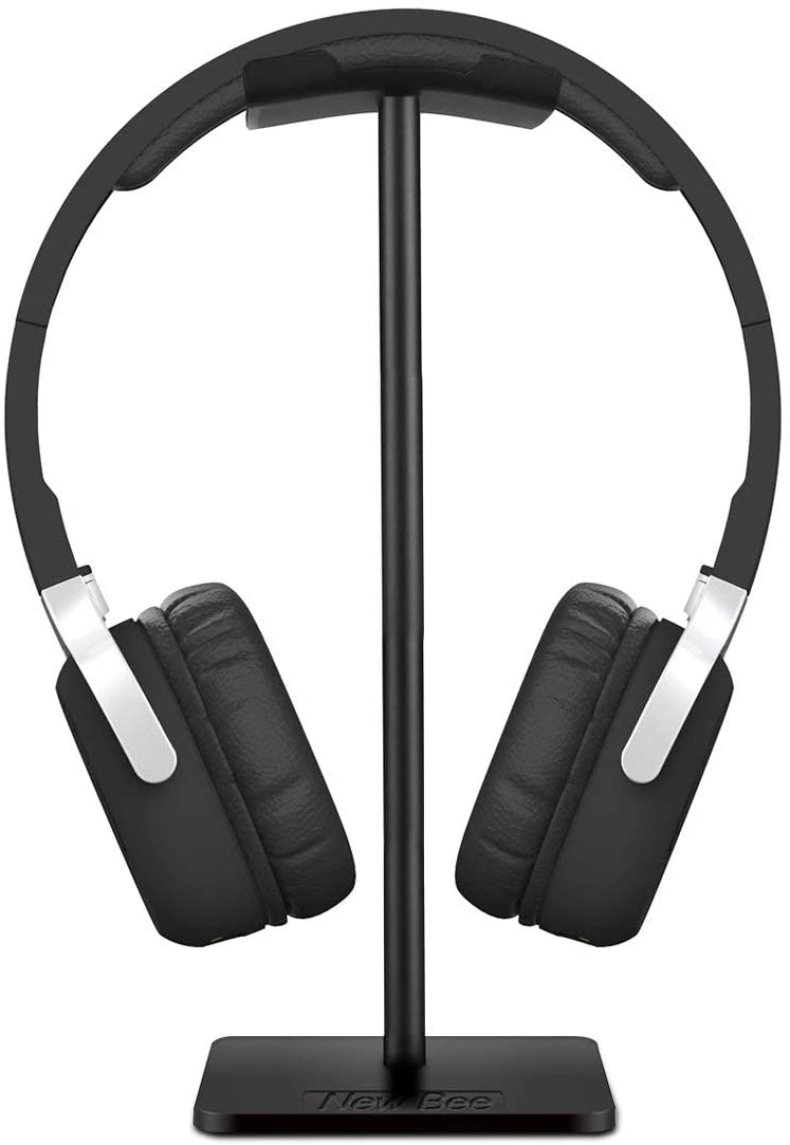 This New Bee Headphone Stand isn't iMac specific, but chances are your iMac has a desk with headphones just lying haphazardly on it somewhere. For $10, you can add a minimal stand and give your over-the-ear headphones a home. If you use wireless headphones hanging them on the stand will also make it easy to remember to charge them and keep the cable handy.
Buy at Amazon.
Newsweek may earn a commission from links on this page, but we only recommend products we back. We participate in various affiliate marketing programs, which means we may get paid commissions on editorially chosen products purchased through our links to retailer sites.