7 Best Literary Landmarks in London
The London lit landscape is chockablock with the landmarks of writing luminaries.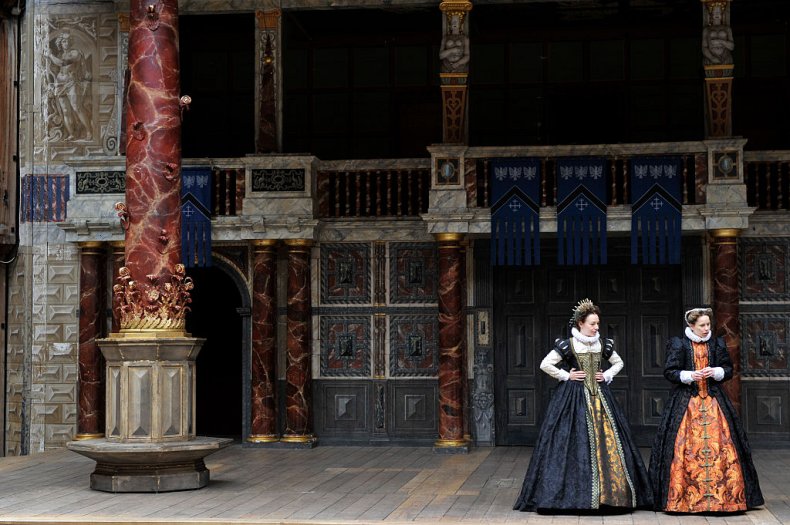 Is London the best city on the planet for lovers of literature and bookworms? We think so. In addition to great bookshops, the city is crammed with landmarks—pubs, museums, libraries—associated with some of the greatest writers in history. Here's where to get lost in London's historic lit scene.
View a Google Maps list of all the best literary landmarks in London.

The largest library on the planet, the storied British Library is a must-visit for readers and pretend-readers alike. There are map rooms, reading rooms, rare collections rooms, handwritten notes by literary luminaries and, of course, thousands and thousands of books.
96 Euston Rd.
Charles himself resided in this house for two years starting in 1837. Visitors step back 180 years to see how the scribe lived, as much of the period furniture and other household goods from the era are still in place. There are also related exhibitions that are put on here.
48-49 Doughty St
Fitzroy Tavern
Pound a couple of pints while being submerged in literary history. This ambient pub in Fitzrovia was once the regular drinking spot of George Bernard Shaw, George Orwell, and Dylan Thomas – who, it is claimed, used to scribble poetry on beer coasters for ladies in the bar. Maybe give it a try!
16 Charlotte St.
With all this literary tourism, you certainly have a desire to crack open a book. Then point yourself to Hatchards, the oldest bookshop in London, first flicking on its lights in the year 1797. It stocks an excellent selection of fiction, nonfiction, history and other genres.
187 Piccadilly St.
One of the city's most atmospheric places of rest—both for the living and the dead—Highgate Cemetery also happens to be the final home to some literary and historical giants. Workers (mainly of the communist variety) unite here to pay respects to Karl Marx. Writers George Eliot and Douglas Copeland have graves here. So is that of socialist-leaning historian Eric Hobsbawm.
Swain's Lane
In a city crammed with literary sites, this theatre is the landmark to check out for lovers of the written word. First built in 1599 and then destroyed during the fire of 1666 and rebuilt again, the Globe is famous for one man: William Shakespeare. Catch a performance here or take a guided tour.
21 New Globe Walk
Ye Olde Cheshire Cheese
There's nothing cheesy about this historic pub which has been pouring pints for centuries. Famous literary patrons include Sir Arthur Conan Doyle, Voltaire, Mark Twain, and Alfred Tennyson, among scores of literary giants got liquored up at this pub. Charles Dickens even made a reference to it in A Tale of Two Cities.
145 Fleet St.