7 Best Live Music Venues in Los Angeles
L.A. is crammed with copious amounts of cool concert venues – big and small.
Los Angeles is concert city. Every act, big and small, locally and globally famous, come through the City of Angeles to play at its many great venues. You can spot celebrities and famous folk taking in the acts along with other non-famous music lovers. You can get down in a small club or a huge arena. Here are the best places to see a show in LA.
View a Google Maps list of some of LA's best concert venues.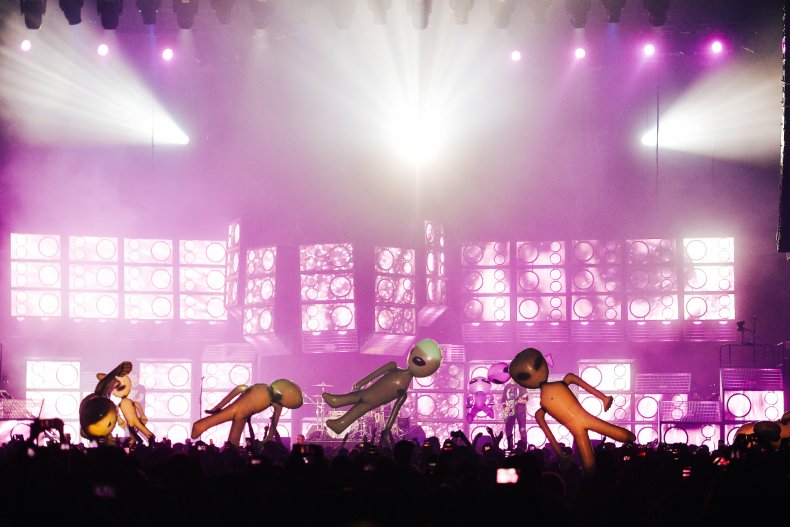 The Forum
The former home of the Lakers and Kings, the "Fabulous Forum," as it was nicknamed, became a sole concert venue after the sports franchises moved to Staples Center in 1999. Opened in 1967, the arena has seen its share of sports and pop music glory. Led Zeppelin played here 16 times. Elvis crooned for crowds here too. So did the Rolling Stones. Prince famously played 12 shows here in April and May 2011.
3900 W. Manchester Blvd., Inglewood
Perhaps the most storied concert venue in California, the outdoor Hollywood Bowl (and its iconic bandshell) is nestled in the Hollywood Hills. The amphitheater is the summer home of the Los Angeles Philharmonic and has hosted bands, acting performances, and other entertainment since the early 1920s.
2301 N. Highland Ave., Los Angeles
9009 Sunset Blvd., West Hollywood
Since 1973, this small music venue on the Sunset Strip has been hosting artists and bands, both already famous and up-and-coming acts. Neil Young was the first performer to grace the stage. Since then Bob Marley, Bruce Springsteen, Patti Smith, Prince, Stevie Wonder, and Aretha Franklin, among scores of other musical legends, have all played shows here.
9009 Sunset Blvd., West Hollywood
Located in Downtown LA, the Smell will bring out the straight-edge fan in you. A booze-free club that also hosts a vegan restaurant, the space is famed for its punk shows as well as avant-garde art performances.
247 S. Main St., Los Angeles
This legendary West Hollywood club is a great, intimate space to see a show. Plus, you never know what next-great-band you may see in such a small venue. Everyone from Guns 'n' Roses to Radiohead to Joni Mitchell have graced the stage. Elton John made his US debut here in 1970. And Tom Waits was discovered here during a performance on amateur night.
9081 N. Santa Monica Blvd., West Hollywood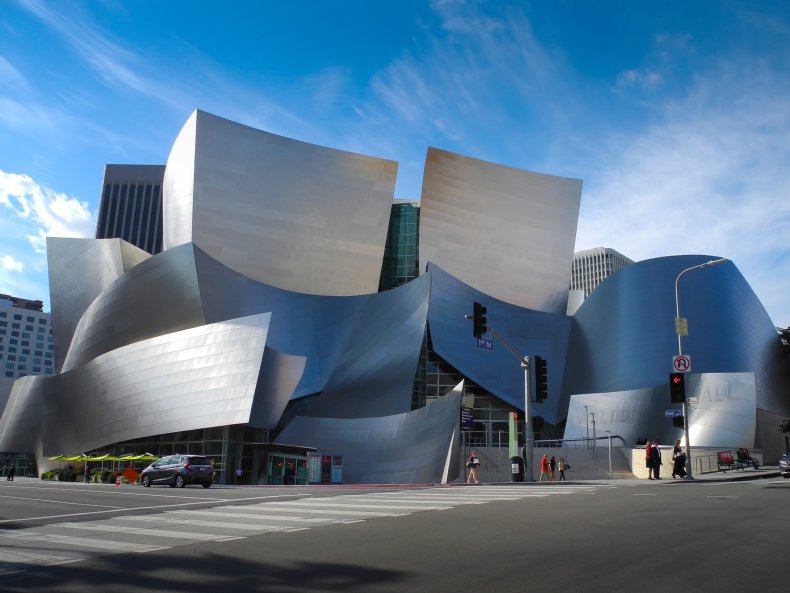 This extravagant music venue was designed by famed LA-based architect Frank Gehry and became an instant hit the day it opened on October 24, 2003. And not just for its curving, bending steel exterior but the interior acoustics are some of the best in the world. The concert venue is home to the Los Angeles philharmonic.
111 S. Grand Ave., Los Angeles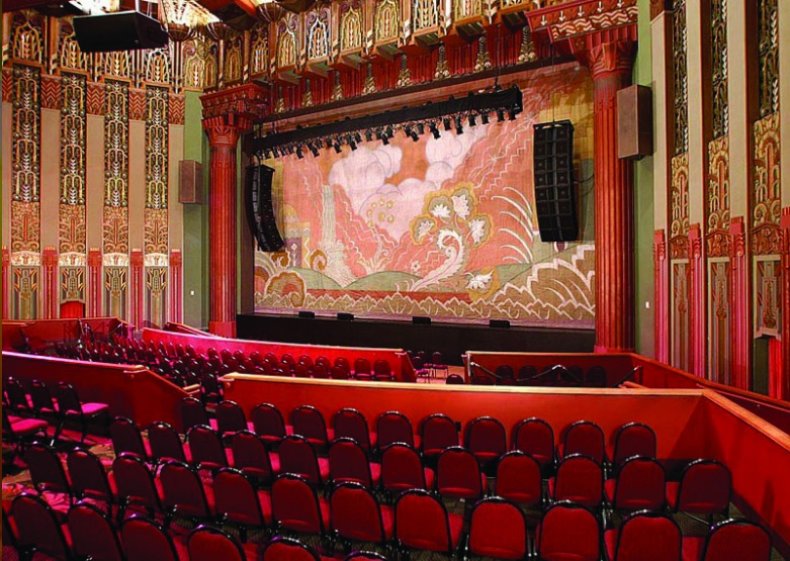 This Art Deco landmark in Koreatown is a great place to see a show. The 1930s theater is big enough to attract nationally known acts but small enough that you feel an intimate vibe with whoever is playing on the stage.
3790 Wilshire Blvd., Los Angeles