7 Best Parks in Berlin
Berlin is one of the greenest cities in Europe with some of the best parks.
Berlin is one of the greenest cities in Europe. Literally. Leafy streets lead to large swaths of verdant spaces where you can temporarily forget you're in the bustling, sprawling capital of Germany. Even better many of the parks feature beer gardens. Here are our seven favorites.
View this list in Google Maps.
Görlitzer Park
Known as affectionately as Görli in the local parlance, this Kreuzberg park has a bit of an edge to it: lots of locals come here to drink bottles of beer or score some weed. It's also just a super local place to stroll and hangout. So, if you want to feel like a real Kreuzberger, this is one of the best places to do it.
Görlitzer Strasse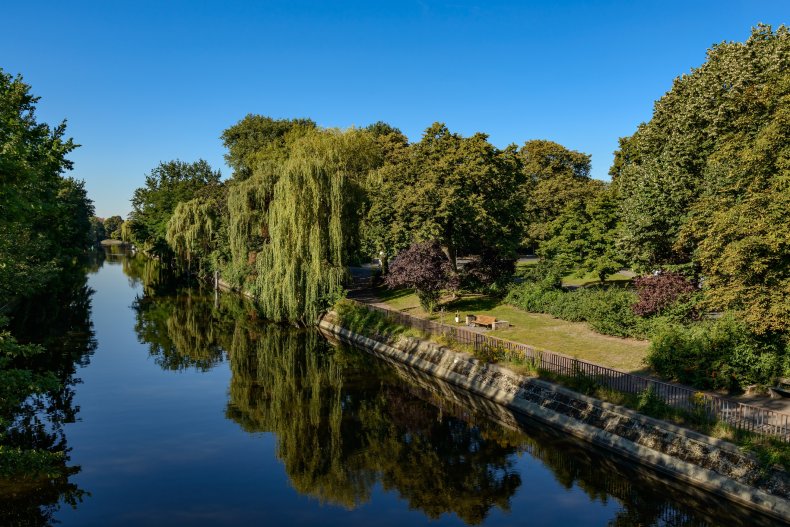 Park at Gleisdreieck
An abandoned railway juncture since the end of World War II, this part of Berlin was forgotten about for decades during the Cold War. But Berliners began to take notice of the lush vegetation that had grown there and suddenly there was an idea to put a park here. It opened in 2011 and quickly was lauded and awarded for its landscape architecture. Locals come here to do yoga, play tennis, and soccer.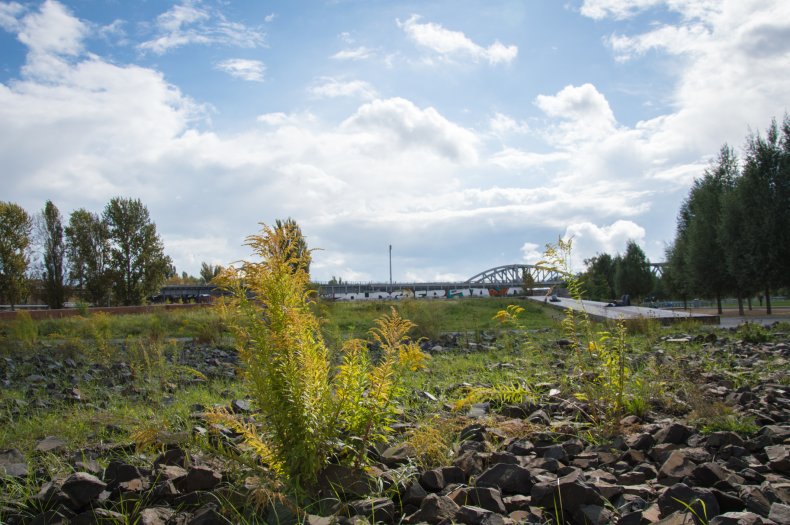 Tiergarten
The ultimate green space, Berlin's "Central Park" offers the iconic Victory Column – fans of Wim Wenders' films will certain recognize it – as well as a great beer garden (Café am Neuen See), the city's main zoo, and dozens of paths that meander through forests of tranquil green landscapes. There's even a spot to appease the German proclivity toward nudism.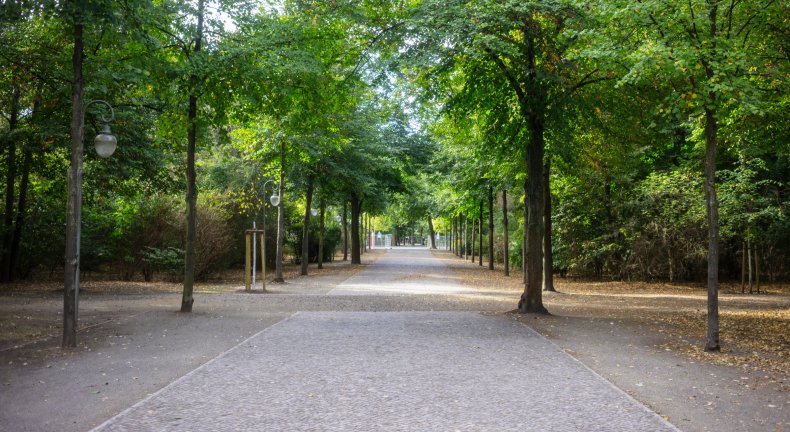 Tempelhof Park
This park is exemplary of why Berlin is awesome. When Tempelhof Airport – famed for being the site of the 1948-49 Berlin Airlift – ceased operations in 2008, Berlin denizens voted to turn it into a park. Today you can ride a bike or jog down the runway, have a picnic, or pound a few pints of beer in the park's weekend beer garden.
Tempelhofer Damm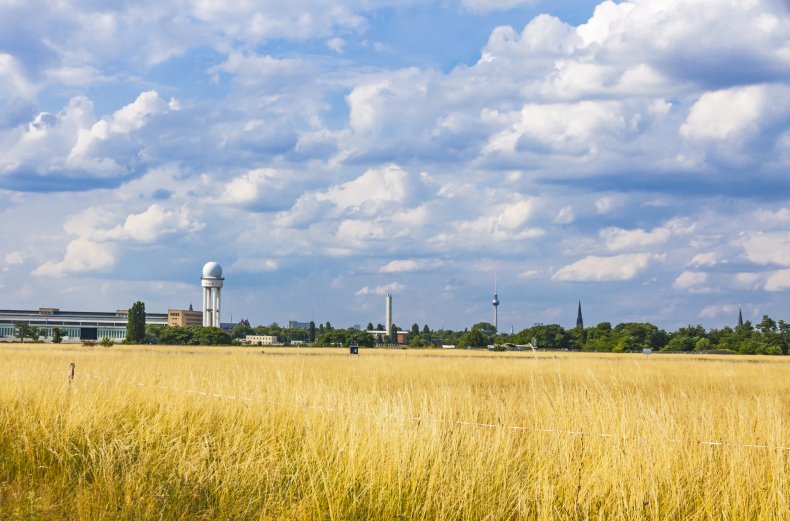 Treptower Park
When this swath of greenery set along the Spree River first opened in 1888, Berliners were amazed: a public park open to everyone. Treptower Park is loaded with perks for the park lover: a massive beer garden, the monumental and impressive Russian War Memorial, boat rentals, and a haunting abandoned amusement park called Spree Park.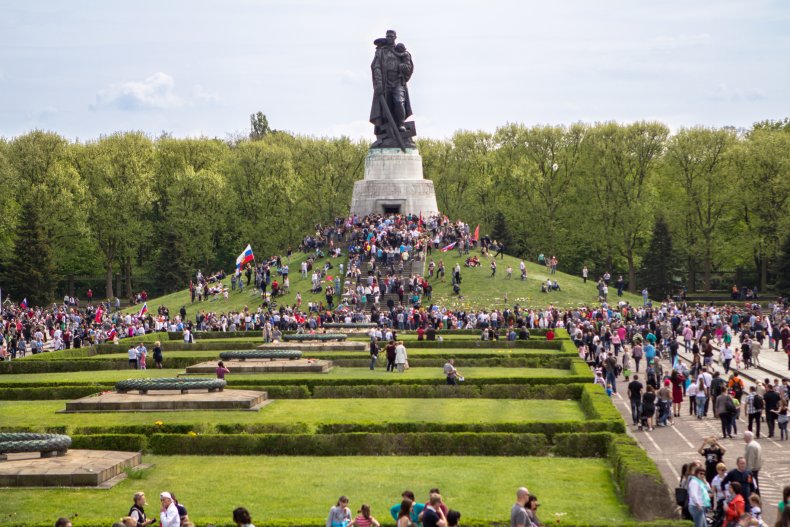 Viktoria Park
Set in the lovely and charming Bergmankiez section of Kreuzberg, Viktoria Park boasts a great beer garden, a waterfall, and a hilltop view of the Berlin skyline (well, okay, the TV tower). There's even a vineyard in the park that produces Kreuz-Neroberger wine. Hike up to the cast-iron monument to the Prussian wars of liberation, first placed here in 1815.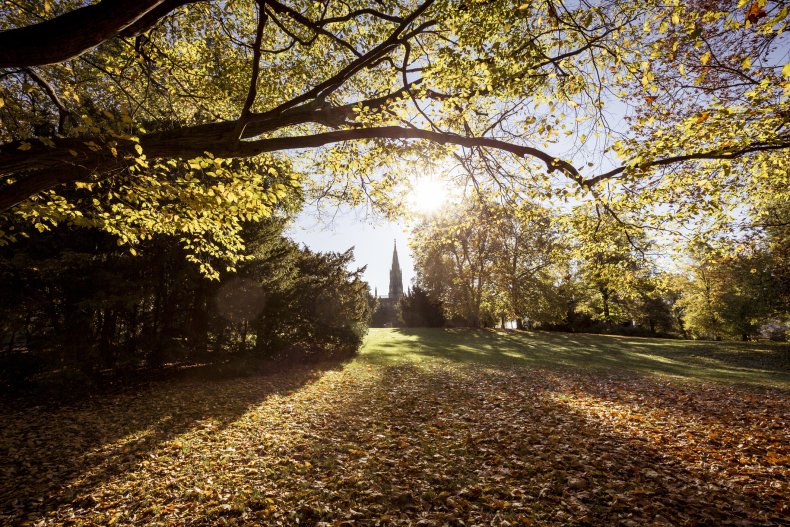 Volkpark Friedrichshain
Located in the northern section of Friedrichshain, the "people's park" is a hilly swath of leafy green. Locals come here to have barbecues and play frisbee. Created 1846, it's actually Berlin's first public park. During World War II there were two bunkers here. They were demolished and today the two hills in the park were created with the rubble from the bunkers.