7 Best Places to Eat at LAX
Los Angeles International Airport is sprinkled with good eating – you just have to know where to look.
Los Angeles has become one of the country's great cities for dining. And its airport, the much-maligned LAX, reflects this in its eating options, offering outposts of famed LA eateries: from gastropubs to sandwich spots to taco joints, you can eat well here while waiting for your next flight. Here are the best places to eat at LAX.
View a Google Maps list of some of the best places to eat at LAX.
An outpost of the Santa Monica gastropub, Ashland Hill serves up above-average burgers, salads, and other California-inspired dishes along with an excellent selection of craft beer and wine.
Terminal 3
The inventor of the French dip sandwich is in Terminal 4 and oh, how glorious it is! You can grab one of four different versions here. They also have pretty good cocktails too in case you want a pre-flight tipple.
Terminal 4
An outpost of chef Ben Ford's now-closed gastropub in Culver City, the LAX version serves an array of comfort food such as buttermilk fried chicken sandwiches, burgers, tacos, breakfast burritos, chicken wings, and salads.
Terminal 5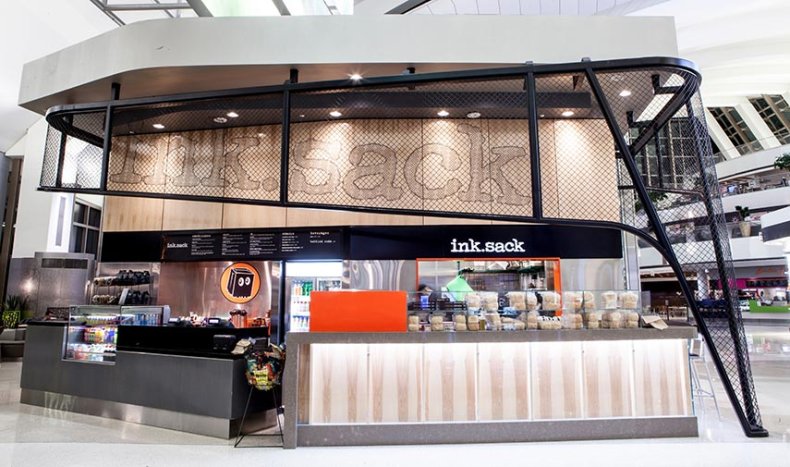 ink.sack
Celebrity chef Michael Voltaggio's LAX eatery is just a grab-and-go kind of deal but the high-quality and highly affordable sandwiches will beat any gruel that is given to you on your flight. The cold fried chicken sandwich is the best seller here. And for good reason. But also worthy of your palate's attention is the Jose Andres, named for the humanitarian Spanish chef, which is loaded with ham, chorizo, lomo, peppers, olives, and Manchego cheese.
Tom Bradley International Terminal
Okay, it's not actually in LAX, but this lauded West Coast burger chain is about a 12-minute drive to/from the terminals at the airport, making it one of the very best food options. Stop by on your way, pack up that burger, and get ready to make everyone on your flight hungry with envy.
9149 S. Sepulveda Blvd., Los Angeles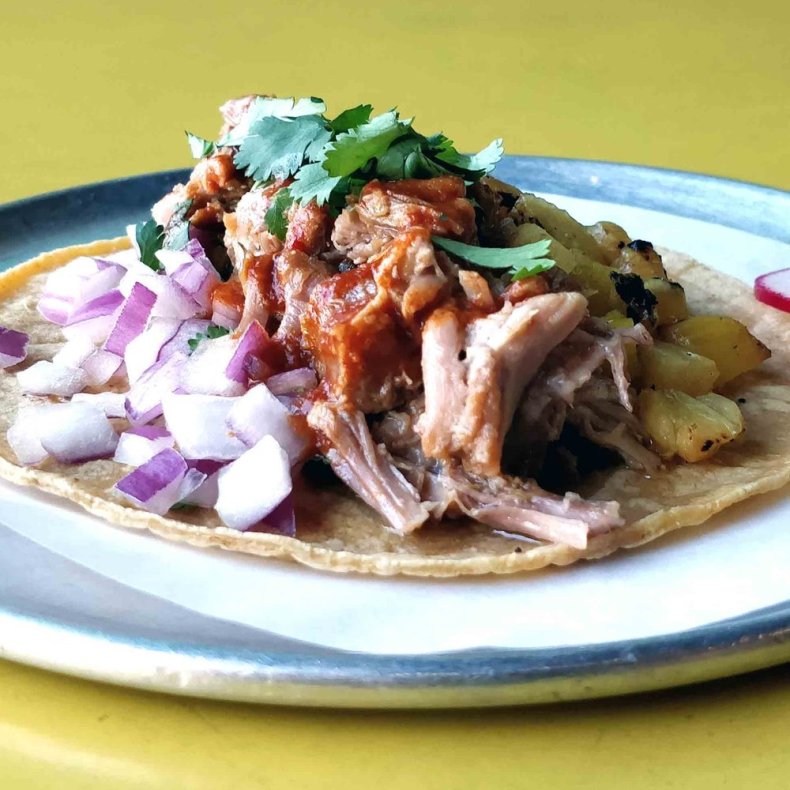 Located in Terminal 1, the LAX outpost of actor Danny Trejos' mini So-Cal taco chain serves up an array of intriguing tacos that include ingredients like jackfruit, chicken tikka, fried chicken, and mushroom asada. In addition, there are also excellent burritos.
Terminal 1
This LA-based chain, with outposts sprinkled around the country, slings up excellent burgers with differing and varying flavor strata that will wow just about any palate. And vegetarians take note: they also serve the excellent Impossible Burger.
Tom Bradley International Terminal
7 Best Places to Eat at LAX | Culture