The 7 Best PS5 Headsets for 2021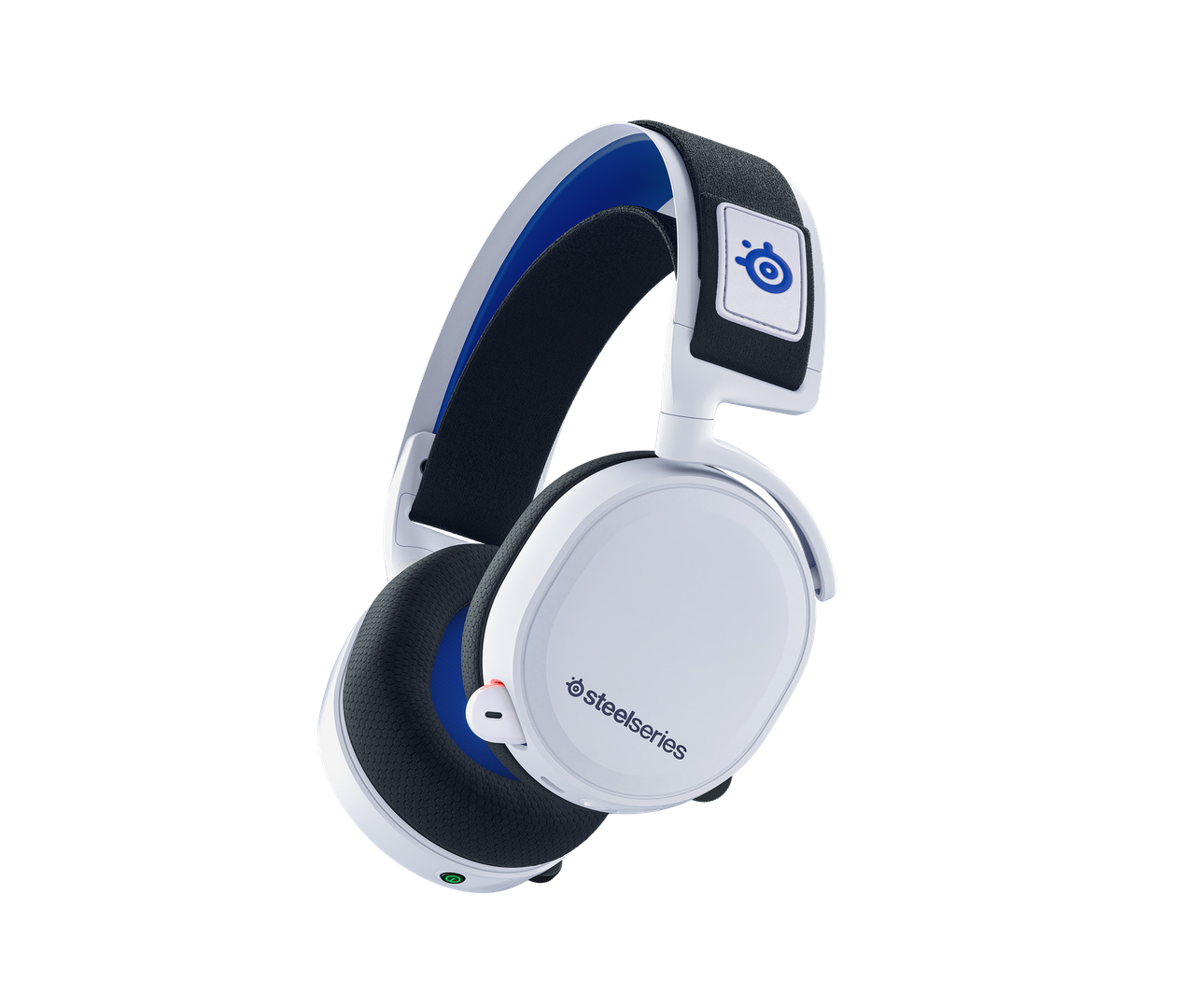 The best PS5 headset is something many of us are searching for after a successful PS5 restock score. There are many PlayStation 5 headset options, including the official Pulse 3D Wireless headset. We're here to help you figure out the best PlayStation headset for the PS5.
The good news about PS5 headphones is that you don't need the Pulse 3D Wireless headset to use the new 3D Audio feature on the PlayStation 5. In fact, any PS5 headphones will work with the new audio feature, so you have many great options. Here are the best PS5 headset options in 2021;
Read on for more about each of these PS5 headset options and how they compare.
The Sony PS5 Pulse 3D wireless headset is the top choice for many gamers. It is priced right at $99.99, and it is designed to work best with the PlayStation 5 and the 3D Audio formats. Additionally, it includes two noise cancelling microphones for a better chat experience. There are on-device controls for volume, mic-muting and chat mix. The PS5 headset charges over USB-C and is rated for 12 hours of use on a charge.
Buy at Amazon, Best Buy, Walmart and Newegg.
The SteelSeries Arctis 7P wireless PS5 headset is designed to work with the PlayStation 5 and the new 3D Audio feature. The is designed to amplify sounds like footsteps and other indicators to give you an edge in games. You can use it mobile with a USB-C adapter to continue the wireless use. The microphone is Discord certified for clear chatting. One charge is rated at 24 hours of use. The headphones include sidetone, which means you can control how much of your own voice you hear in the headphones, so you don't end up yelling. This headset also works with the PS4, PC, Nintendo Switch, Android and Google Stadia controller.
Buy at Amazon, Best Buy, GameStop and SteelSeries.
The HyperX Cloud Stinger Core is a wireless PS5 headset that is a great value at $80. They are lightweight, and feature steel sliders for the headphone adjustments. You get onboard audio controls and USB-C charging. The headphones are rated to last 17 hours on a single charge. Swing the noise canceling microphone up to mute yourself. the HyperX Cloud Stinger Core is compatible with the PS5, PS4 and PC.
The Turtle Beach Stealth 700 Generation 2 PS5 headset is ready to go with your PlayStation 5, PlayStation 4 or mobile device thanks to Bluetooth connectivity. This new model features an upgraded microphone with a flip to mute option and upgraded drivers in the headphones for better sound. Use the on headphone controls and the Turtle Beach Audio app to adjust game and chat audio. The headphones are rated for 20 hours of battery life and charge with a Micro USB connection. The headphone features a metal band for better durability.
Buy at Amazon, Best Buy, Turtle Beach and GameStop.
The Astro A50 Generation 4 is a high-end audio option that works with the PS5 with the Astro PS5 HDMI adapter. This PS5 headset features a built-in mix-amp to control game audio EQ options and the chat mix. The Astro A50 headphones are comfortable and support Dolby Audio as well as Spatial Audio on the PS5. You get a flip to mute the microphone so that you know if others can hear you. The base station charges your headphones and keeps them on display.
Buy at Amazon, Best Buy and Astro.
The SteelSeries Arctis 1 Wireless is another great option that offers a lot of value under $100. This PS5 headset option offers many of the same features as the Arctis 7P, and you can easily use it with other platforms thanks to the 3.5mm headphone jack, which is handy if you also game on Xbox or PC. The USB C wireless adapter lets you game wirelessly on mobile devices, PC, Stadia and the Switch. Onboard controls make it easy to adjust the volume and mute the microphone. You can detach the microphone for a more compact setup while gaming on the go.
Buy at Amazon, Best Buy, Walmart and Newegg.
The Razer BlackShark V2 X is a steal at $60 and a great upgrade for your PS5. This is a wired headset that you plug into the PS5 controller instead of using a wireless connection, but that means no batteries to charge or change, and it helps keep the headset more affordable than most wireless options. This headset supports virtual 7.1 surround so that you can hear where your opponents are in games. With the 3.5mm headphone jack, you can plug into other gaming consoles as well.
Buy at Amazon, Best Buy and Walmart.
Newsweek may earn a commission from links on this page, but we only recommend products we back. We participate in various affiliate marketing programs, which means we may get paid commissions on editorially chosen products purchased through our links to retailer sites.