7 Best Restaurants in Los Angeles' Koreatown
A visit to LA's Koreatown is nearly obligatory for food lovers these days.
Koreatown is one of the hottest neighborhoods in Los Angeles right now. Maybe it's because Korean cuisine is garnering so much attention these days. Or perhaps because hip hotel The Line is attracting visitors and locals alike. Or maybe it's just because the restaurants here are so damn good. Whatever the case, here's the best of the best.
Here's a Google Map of the best restaurants in Koreatown, Los Angeles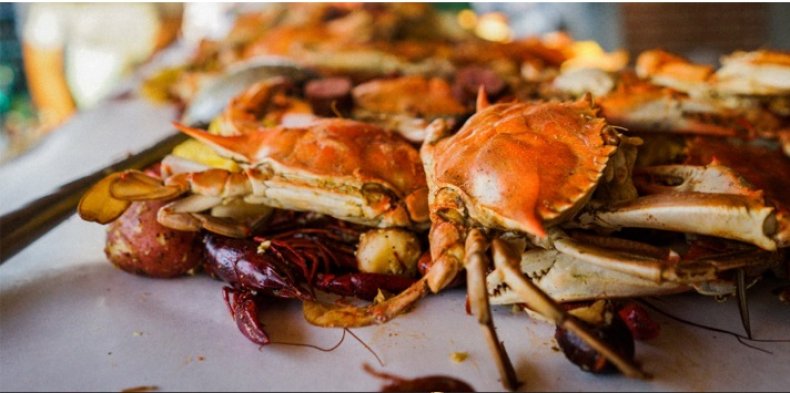 It's not Korean but the Boiling Crab is worthy of your attention. It's part of the Viet-Cajun phenomenon that began in Louisiana and Texas in which Vietnamese-Americans began making traditional shrimp boils but with Southeast Asian herbs and spices. This particular restaurant is part of a mini chain that has locations sprinkled around California.
3377 Wilshire Blvd., Los Angeles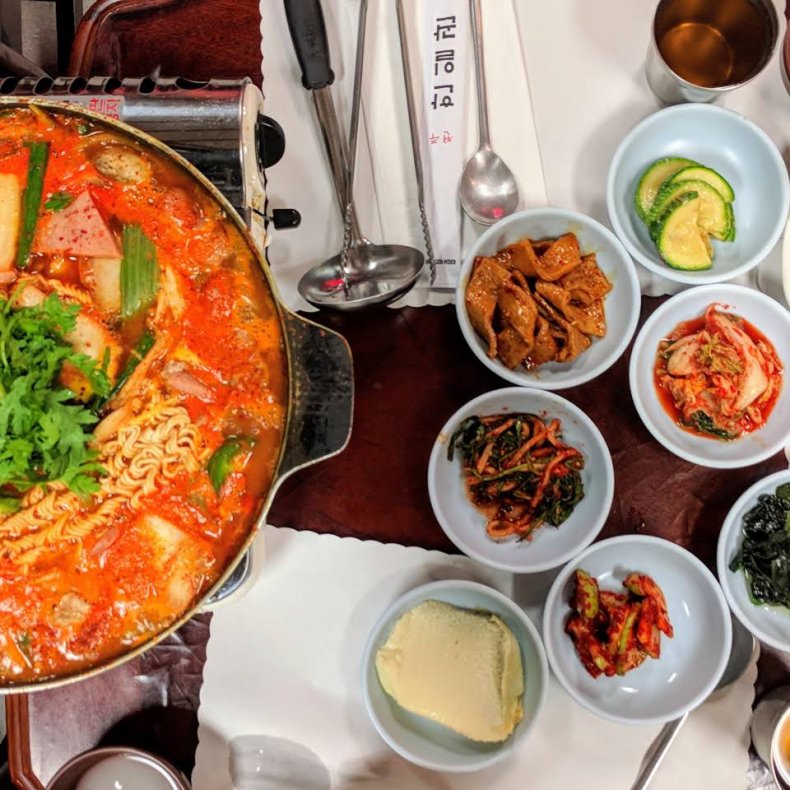 Budae jjigae, also known as "military stew," doesn't sound very appetizing: a spicy stew with cut up hot dogs, Spam, and cheap ramen noodles, among other odd ingredients. But never judge a stew by its ingredients. At least not this one. And especially not the one at Chunju Han-Il Kwan, which is the main reason people gravitate here. The stew was invented in the aftermath of the Korean War when the country was ravaged by economic woes and they put scraps from the U.S. army base in a bowl and the ever-delicious budae jjigae was born.
3450 W. 6th St., Los Angeles
DwitGolMok
A large hidden drinking den where you can scribble graffiti on the walls, DGM, in the local parlance, is a fun place imbibe soju and makkoli while nibbling on above-average Korean staples. Dig into the fried oysters, spicy chicken wings, and seafood pancakes – ideal drinking food to fill and satisfy the tummy in order to add longevity to a drinking session.
3275 Wilshire Blvd., Los Angeles
In a neighborhood that is brimming in pork ribs and gamjatang (pork neck stew), many K-Town food aficionados will swear they are the best at Hahm Ji Park. The gamjatang is a comforting delicious mess of pork neck, potatoes, chili paste and aromatic vegetables and it's good enough that you'll be coming back for more very soon.
3407 W. 6th St., Los Angeles
Kobawoo House
If you woke up today and had a sudden hankering for bossam – hey, it happens! – then point yourself to S. Vermont Avenue. Kobawoo House is the place to eat it. Tender unctuous pork belly comes with kimchi and diners wrap it up in lettuce leaves, making burritos out of the whole delicious thing. You also can't go wrong here with seafood pancakes.
698 S. Vermont Ave., Los Angeles
All you have to say is "dumplings" and we're there. But at this K-Town spot, the dumplings are actually really tasty. Dig, if you will, the picture: dumplings stuffed with kimchi, with pork and shrimp, with ground beef and spices, with sweet red beans. Okay, you get the picture. They also do a mean kimchi stew here.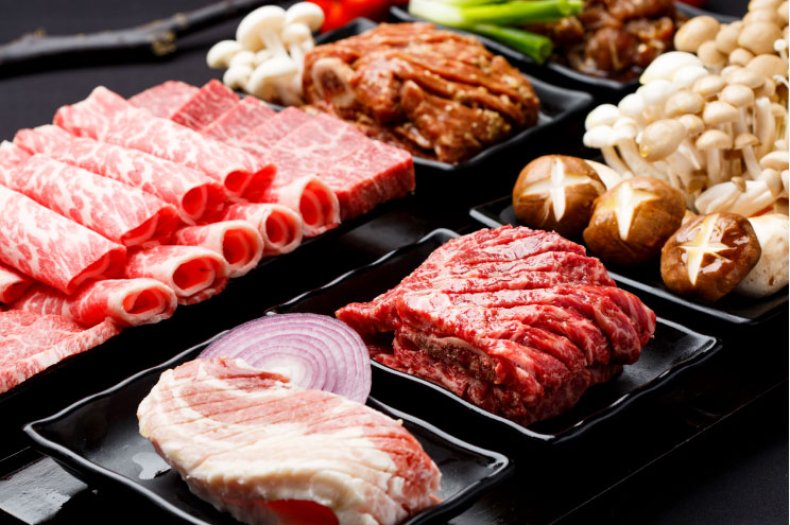 Park's Barbecue
You can't throw a banchan bowl in Koreatown without hitting a barbecue joint. But if you have to go to just one, make it Park's. The reason why Korean barbecue lovers flock here is because the people at Park's know high-quality meat. Order some American Wagyu ribeye and some rare-breed pork belly and you'll be a Park's lover too.
955 S. Vermont Ave., Los Angeles