Going to a Lakers, Clippers, Sparks or Kings game? A concert, perhaps? Staples Center has no shortage of food options. But if you want to nosh before or after the event, there are some serious contenders for your taste buds. Here is where to point your hungry self for great restaurants near Staples Center.
View a Google Maps list of some great restaurants near Staples Center.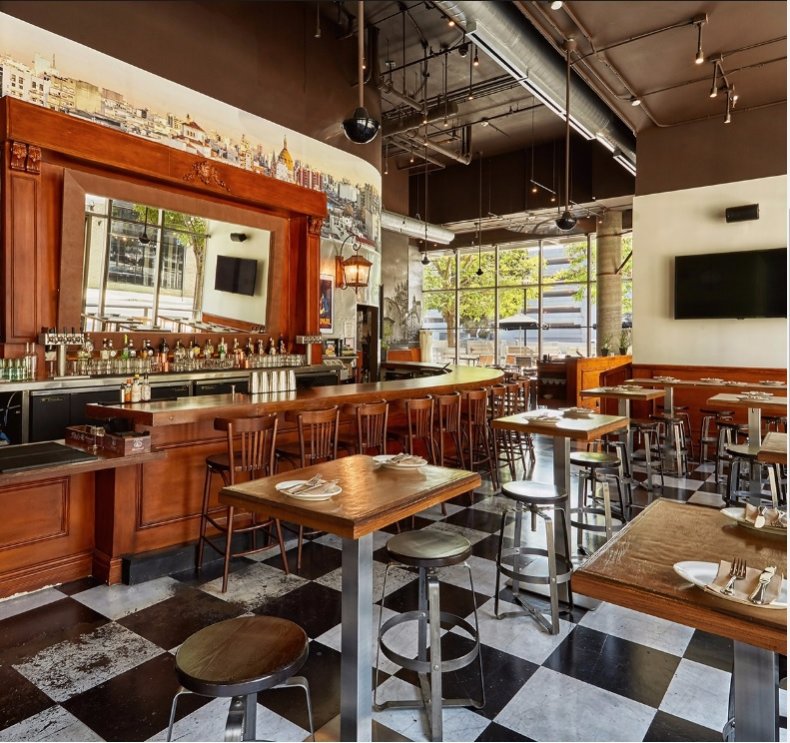 This Argentinian-flavored spot is a perfect place to plant yourself before or after the game. The afternoon/early-evening "aperitivo hour" means selection of cocktails are just $9 and they come with a trio of snacks. In the evening the menu is loaded with super-affordable snacks like empanadas, Spanish tortilla, and Brazilian chicken wings.
403 W. 12th St.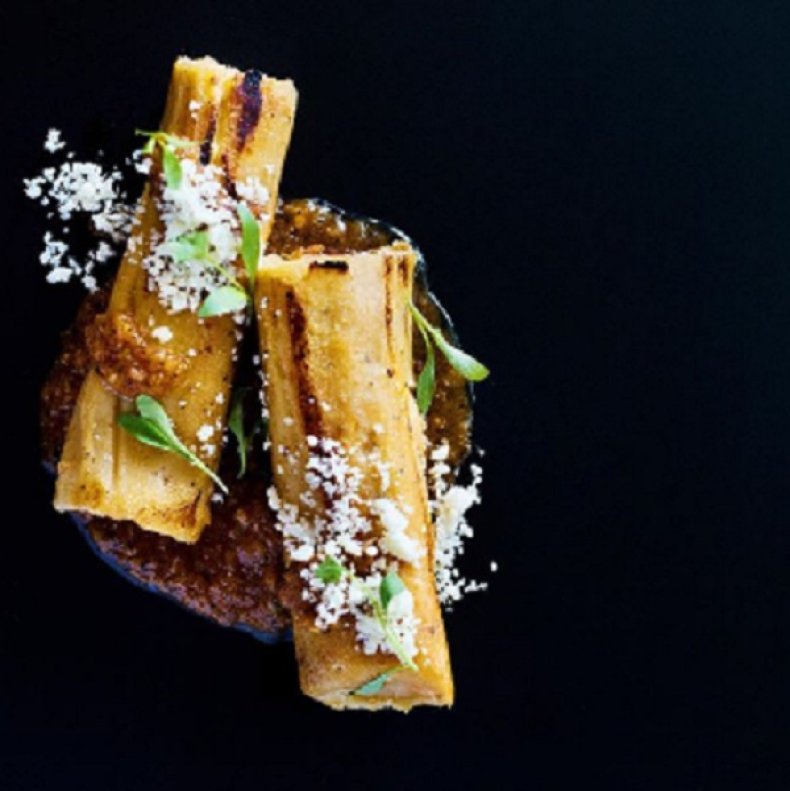 There's an outpost of this excellent Mexican restaurant inside the arena (BS Taqueria) but if you want a more relaxed vibe, take a seat here for a while. Chef Ray Garcia wows palates with creative and inspired takes on Mexican fare. Even the tortillas are a delicious thing of wonder. Garcia has mined heirloom varieties – of corn and beans, for example – to add some extra oomph to the taste. And it shows.
1050 S. Flower St.
It's all about rustic California cuisine at this welcoming spot. Menu standouts include seared duck breast and bacon-wrapped pork tenderloin. But if you only want to do some pre-game snacking and drinking, the happy hour here is a good one: cocktails hover around the $9 mark and snacks include tempura green beans, raw oysters, and deviled eggs with a kick.
705 W. 9th St.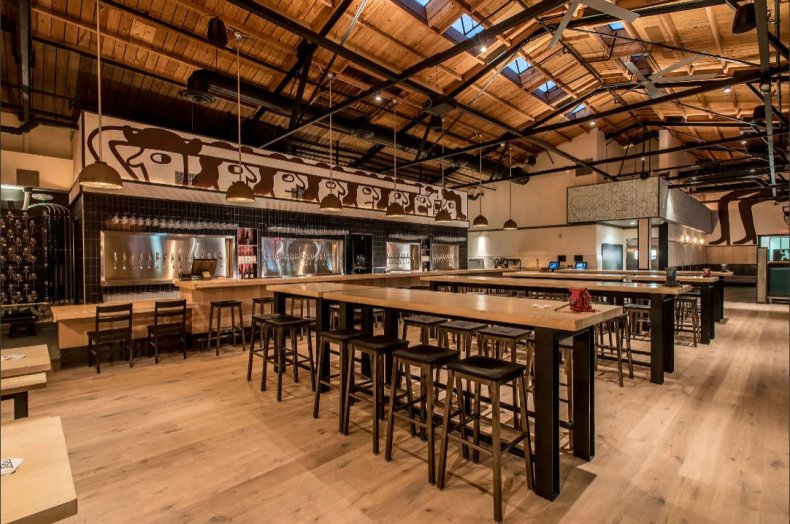 This spacious wood-clad, industrial-chic beer hall offers dozens of great brews on tap – in every style: pilsner, pale ale, IPA, saison, sour ale, and more. The food menu, as you'd expect, was designed to complement the beer. Poutine, charcuterie, and bratwurst with sauerkraut are just a few of the hearty dishes on offer here. Not really for the Lipitor-popping crowd, but a good way to fill up if you don't want to eat at the game or concert.
330 W. Olympic Blvd.
Perhaps you want to have post-game celebratory or concessionary steak, depending on if the home team won or lost. Then this is the place. A New York City import, the Palm is set in an old toy factory. But that doesn't mean you should play with your steak. The prime double-cut New York prime, cut tableside, is no joke. And don't skip out on the bacon-wrapped scallops to start the meal!
1100 S. Flower St.
Sugarfish
A 15-minute stroll to or from Staples Center is the DTLA outpost of Sugarfish, a chain of sushi joints that doesn't seem to ever disappoint. There is a small a la carte section on the menu but more tempting are the affordable "Trust Me" sections which are set sushi menus, sort of like an omakase but you know what you're getting in advance.
600 W. 7th St.
WP24
The "WP" stands for Wolfgang Puck and 24 is the number of floors above the ground you'll be feasting on elegant Chinese fare from one of the country's most recognizable chefs. The menu is loaded with sushi rolls and dim sum and dumplings and it's hard to go wrong here. There are also vegan and gluten-free menus available. Inside the Ritz-Carlton Hotel.
900 W. Olympic Blvd.