7 Best Seafood Restaurants in New York
The New York City seafood scene is one of the best catches in the country
Seafood is often a special occasion thanks to the fact that it's higher priced on menus than its meaty land brethren. Also, it's healthy and delicious and we should be eating more of it. In New York there are ample amounts of great seafood spots. But if you want to ensure you walk out with palate-pleasing satisfaction, hit one of these 7 places.
Visit a Google Maps list of some of the best seafood restaurants in New York.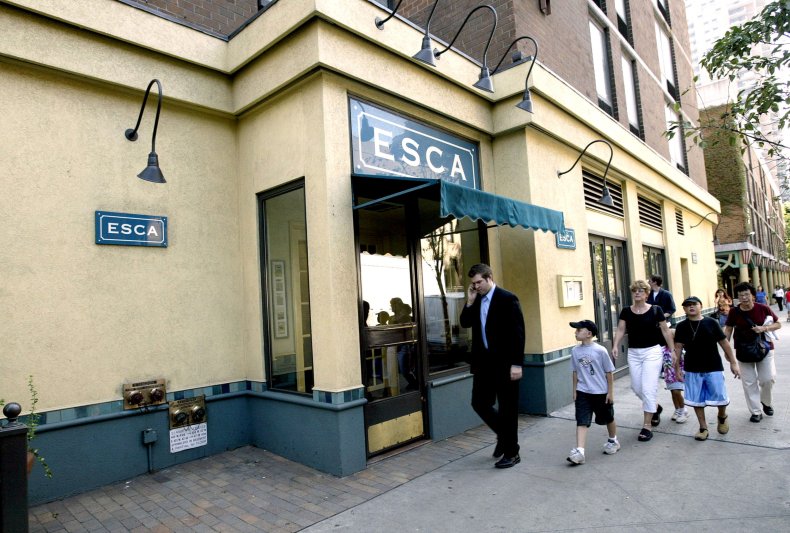 The word "bait" in Italian, Esca will lure you to its Midtown space for above-average Italian seafood fare. Chef David Pasternak knows a thing or two (or five) about how to cook seafood and he does it like a master. Don't overlook the long menu of crudo options. And then have fun trying to decide which seafood-laced pasta to get: urchin-and-crabmeat-laced spaghetti, linguine alla vongole, spaghetti with lobster and chiles ... it's not for the indecisive seafood lover.
402 W. 43rd St.
This Bond Street Thai spot marries seafood and Southeast Asian fare to palate-pleasing levels of deliciousness. The Zabb wings, which originally had feathers and not fins, is a standout starter and a favorite among local food writers and regulars alike. Po Tak, a lemongrass-spiked soup bobbing with pollack, shrimp, mussels, squid, bird's eye chilis, and mushrooms, is extremely satisfying. Likewise, spicy coconut crab curry is belly comforting and crab fried rice bursts with flavor in every bite.
55 Bond St.
Mostly just one long (but attractive) bar counter, this seafood-centric spot in Brooklyn's Greenpoint neighborhood is both a market and a restaurant. So there's no doubt what you're going to get will be super fresh. There is plenty of crudo and ceviche on offer but also some fun stuff like fish and chips, fish tacos, fried fish sandwiches, and lobster rolls to be deliciously devoured.
114 Nasssau Ave.
Opened in Summer 2019, this East Village seafood spot has become an instant hit since they shucked their first oyster in this attractive space. The chef does an admirable job here cooking up anything with fins, claws, or shells. Start with the red snapper taquitos and the perfectly executed grilled octopus before moving on to the urchin and bottarga pasta and the seared scallops. The dazzling 175-seat space, complete with full-room murals, glittering mermaids, and painted lamps, is a feast for the eyes.
47 Ave. B
The best seafood restaurant in the United States? Very possible. If you're not a believer, make a reservation at super chef Eric Ripert's elegant Midtown eatery and find out for yourself. Ripert is a wizard at cooking seafood, using his French background and training to kick everything up a notch (or three). If you're not up for the multi-course prix-fixe-only menu options at lunch and dinner, opt to sit in the lounge where there are al a carte options.
155 W. 51st St.
Started by Mary Redding – who had been at legendary Pearl's Oyster Bar – in 2001, this West Village neighborhood spot does consistently solid New England-style seafood dishes with some worldly flair. First timers should be contractually obligated to get the lobster roll because it's one of the best this side of Cape Cod. But the lunchtime oyster po' boy and Portuguese sardine banh mi sandwiches are excellent too. At dinner, the shellfish bouillabaisse is a fun feast.
64 Charles St.
Waiting for a table at this landmark Greek restaurant, located smack in the heart of Astoria's Greek restaurant row, has long been part of the experience – lest you like eating right when they fire up their burners. As you could guess, Kyclades is the place to go in Queens for Mediterranean-style seafood delights. Make sure you get some smelts and anchovies, and then anything from the main course seafood menu and you'll leave happy. There are also outposts in Bayside and the East Village.
33-07 Ditmars Blvd.