The 7 Best-Selling TVs on Amazon under $300
Amazon's best-selling TV sets are a great place to start your search if you're not quite sure what you're looking for in a new TV. The best selling TVs are budget-friendly and range from just $100 to around $300. Just because the price is low, that doesn't mean the sizes are all small. These TVs range from the 24-inch to 50-inch screen sizes and should work well in bedrooms and living rooms alike.
A key feature in all of these TVs seems to be the addition of smart TV software. That means these TVs all come with ways of streaming videos online without needing to add an external, secondary device. The all-in-one nature of these smart TVs makes them extremely easy to connect and start watching, even for those who feel less technically savvy.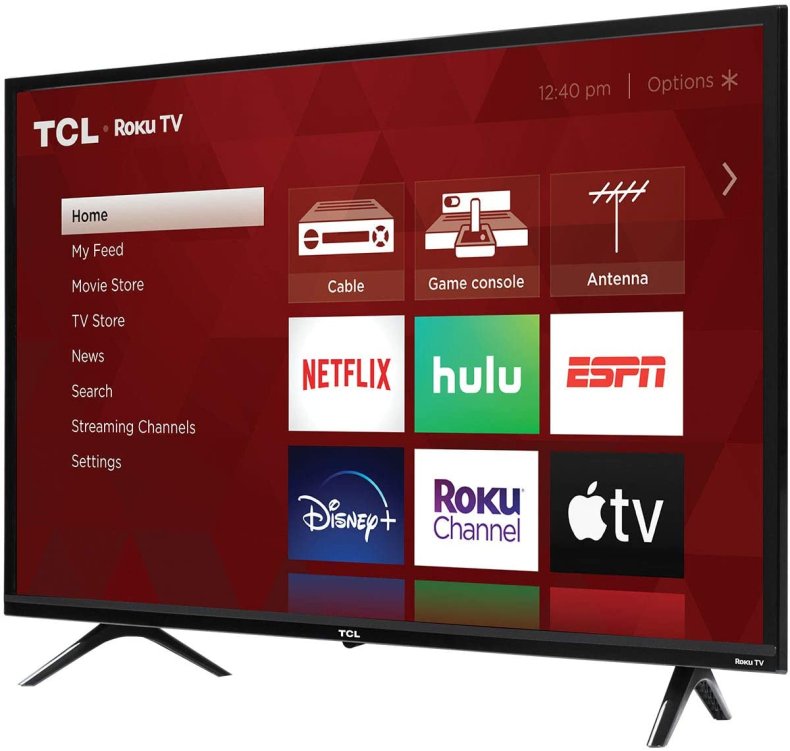 The best selling TV on Amazon at the beginning of February 2021 is the TCL 32-inch 3-Series with Roku built-in. The set has a 720p HD resolution and is listed for $128, making it a budget-friendly, low-cost option for people looking to add an extra TV to a playroom, bedroom or just need a second set.
The TV has over 40,000 reviews with an overall 4.5-star rating. It has three HDMI 2.0 ports with HDCP 2.2, including one HDMI ARC for soundbars, one USB port, composite, a headphone jack and optical audio out.
Buy at Amazon.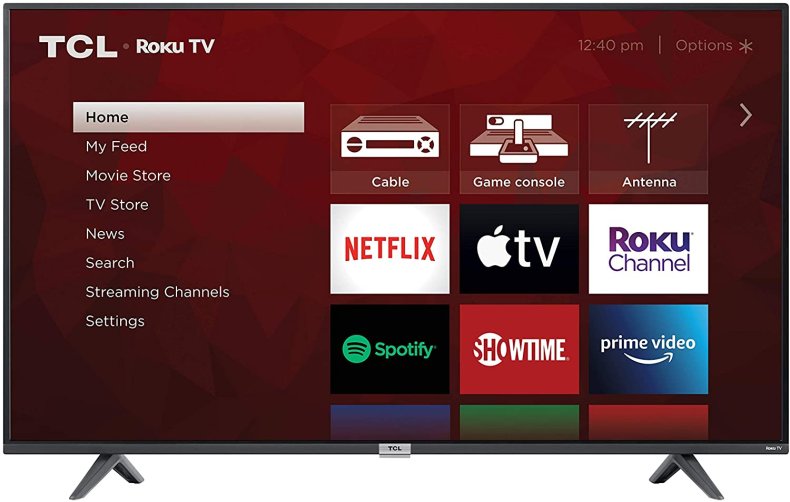 TCL's 4K 50-inch LED TV is the biggest and most expensive TV set on this list, coming in at $299. For the increased price over other best-selling TVs, not only do you get a TV suitable for a larger living room but one that is 4K with HDR (high dynamic range) to boost the video quality. In terms of connections, it includes three HDMI 2.0 with HDCP 2. 2 ports, one USB, Composite, a headphone jack, optical audio out and an ethernet port for wired internet.
There are over 1,800 reviews for this TV with an average rating of 4.5 stars. This TV includes Roku's smart software with hundreds of available apps and channels for instant access to things like Apple TV+, Disney+, Amazon Prime TV, Netflix and more.
Buy at Amazon.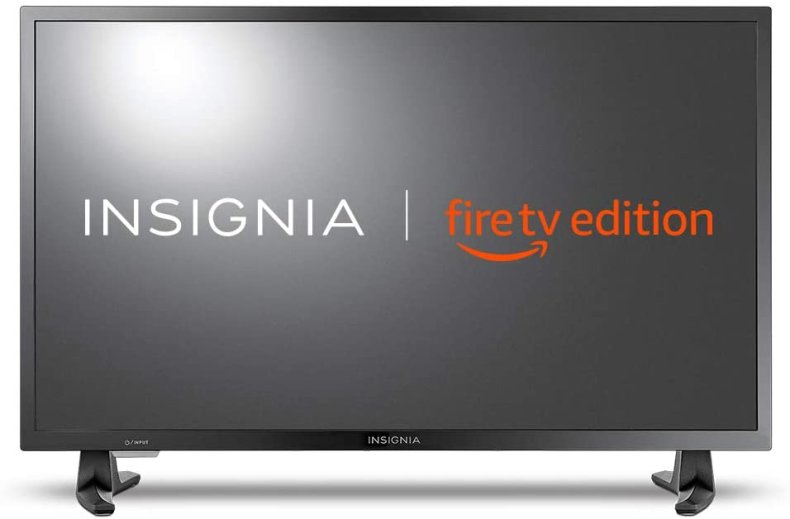 The Insignia 32-inch HD TV is easy on the wallet and should be easy on the eyes as well. It sports a 720p HD resolution and includes Amazon Fire TV smart software built-in for instant access to its apps and channels. Being a Fire TV device, you can control the TV with an included Voice Remote with Alexa. That means being able to launch apps, search for movies, play music, switch inputs, control smart home devices, and more with your voice.
There are three HDMI ports (one with ARC support), one USB, composite input, antenna/cable input, digital optical output, audio output and an ethernet port.
Buy at Amazon.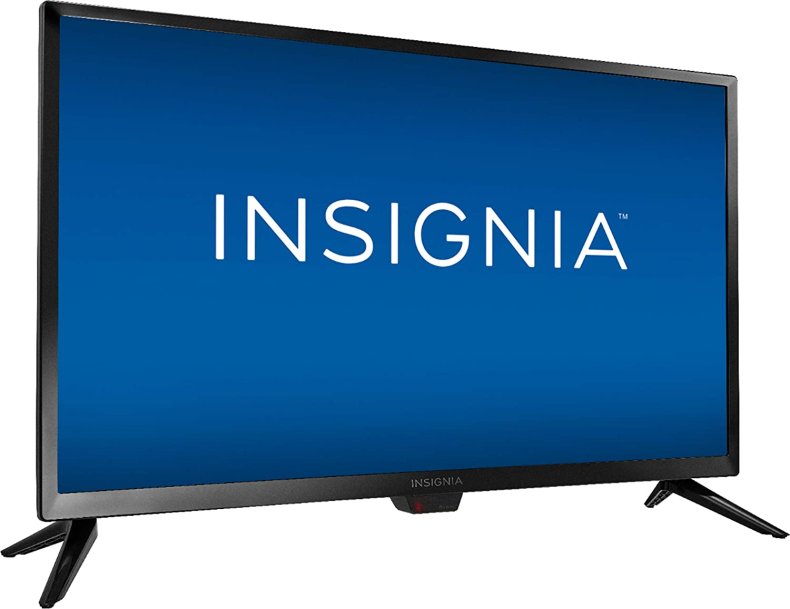 This 24-inch Insignia smart TV is both the smallest and cheapest option coming in just over the $100 mark. For people with a cozy space needing a new TV, this 720p resolution screen should look sharp. Even with a smaller footprint and price, it includes Wi-Fi and three HDMI ports for connecting a cable box, video game console or other devices.
Buy at Amazon.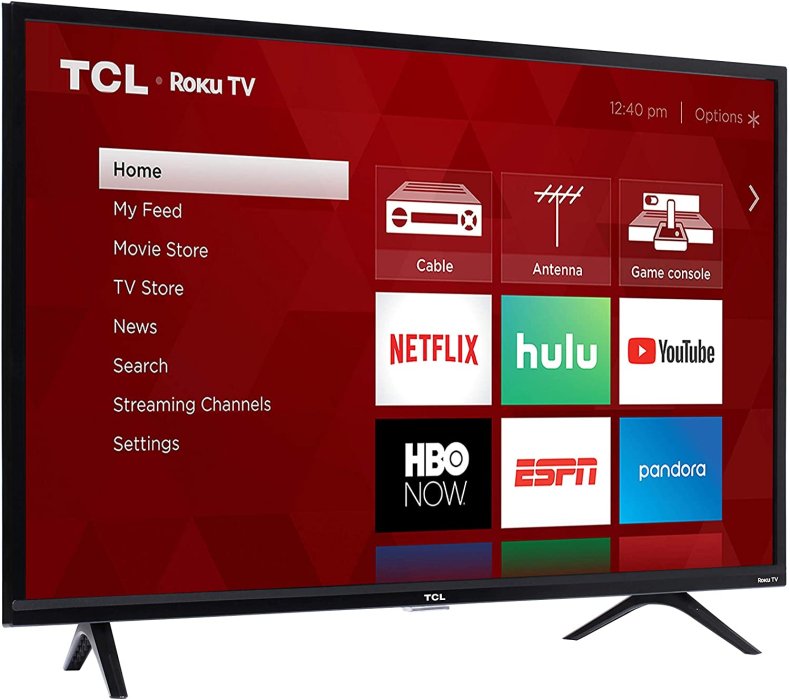 TCL's 2019 40-inch TV model is down to $219.99, making it a good size-to-price value. This model won't give you UHD or 4K resolution, but it does provide 1080p HD resolution and includes Roku's software built-in for instant app functionality. This particular unit has a 4.5-star rating with more than 40,000 reviews. Beyond the smart apps through Roku that are accessible once the TV is connected to Wi-Fi, it includes three HDMI ports, one USB, composite, a headphone Jack and optical audio out.
Buy at Amazon.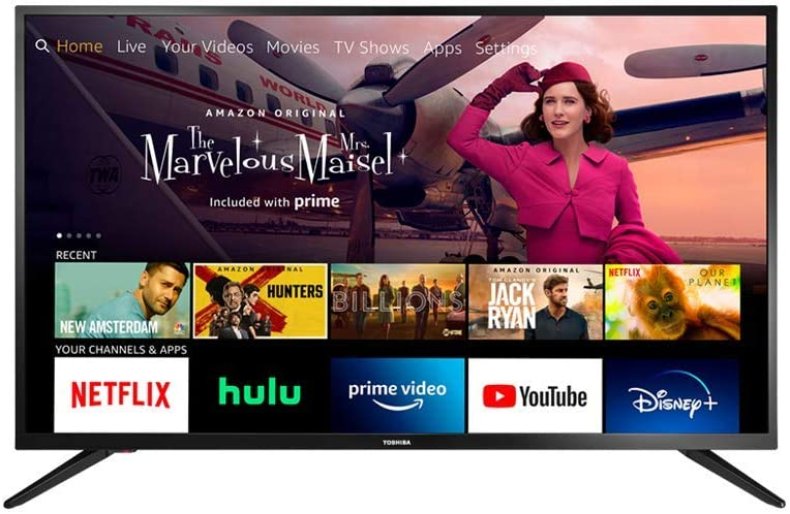 The sixth best-selling TV on Amazon is Toshiba's 32-inch smart TV. It features a resolution of 720p and includes Amazon Fire TV functionality. The voice remote can perform tasks like changing channels, changing inputs, or searching for titles to watch just by asking. There should be less fumbling with buttons trying to figure out how to work a new TV. This Toshiba has dual-band Wi-Fi and three HDMI inputs to connect external devices like an Xbox or Blu-Ray player.
This TV is a 2020 model and has a 4.5-star rating with over 11,000 reviews from Amazon customers.
Buy at Amazon.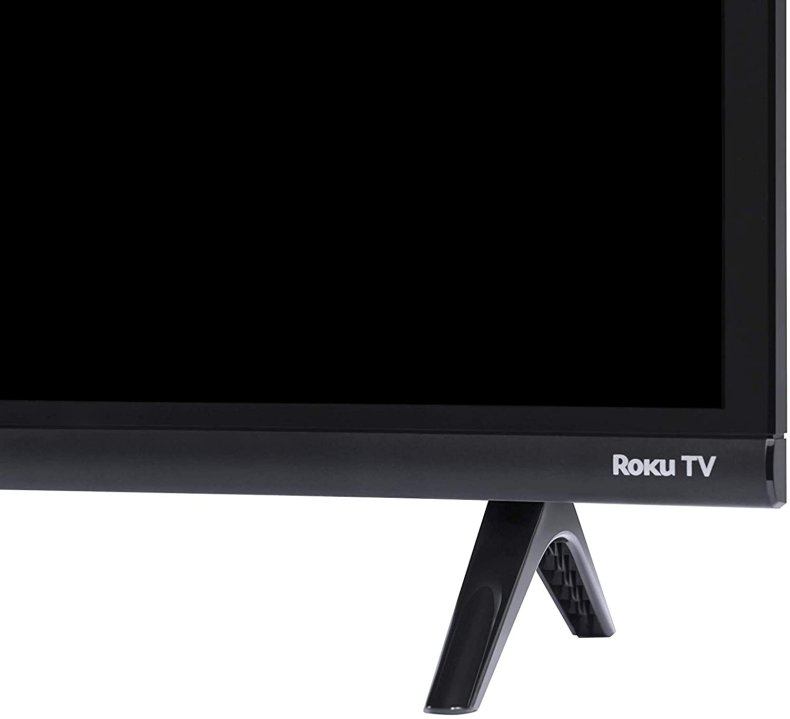 TCL dominates Amazon's bestsellers list of TVs for a simple reason, they provide a good value. Even with a model that's three years old, TCL's 32-inch 1080p TV set is still a worthy consideration. It has Wi-Fi and three HDMI ports for expanded connectivity. It also features Roku's smart software that allows instant access to nearly all movies and TV shows with subscriptions to services like Netflix and Disney+. If you're eyeing a TV set with a crisp resolution and looking to save a few bucks, this bestseller may be the one.
Buy at Amazon.
Newsweek may earn a commission from links on this page, but we only recommend products we back. We participate in various affiliate marketing programs, which means we may get paid commissions on editorially chosen products purchased through our links to retailer sites.