7 Best Splurge-Worthy Restaurants in London
Elevated, luxurious dining in London is at the peak of its game right now.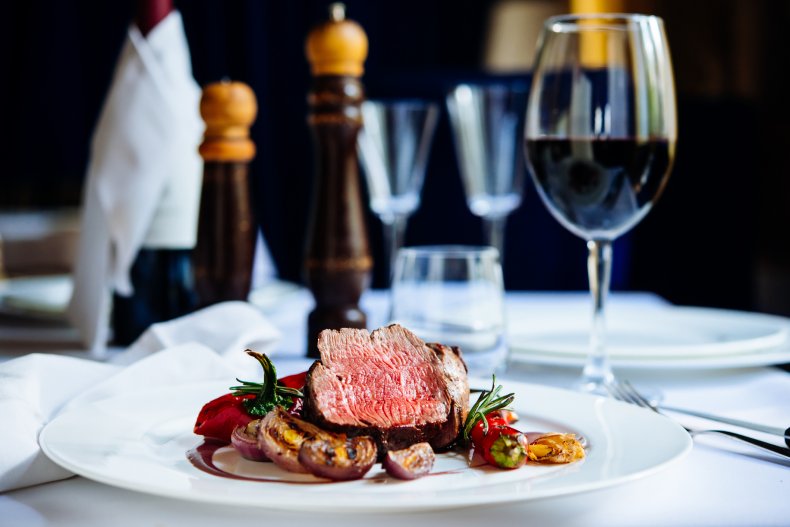 London itself is somewhat of a special occasion city. You come here to celebrate. You come here to be wowed. And its upscale dining scene is one of the best on the planet. If you fancy a splurge, there are some restaurants that will provide you a lasting memory of one of the best dinners of your life. Here are a few to consider.
View a Google Maps list of some of the best splurge-worthy restaurants in London.
After logging time in the kitchen at Restaurant Gordon Ramsay, chef Clare Smyth has managed to be the only female chef of a British restaurant with the three Michelin stars at this Notting Hill restaurant. The tasting menu is a parade of all that is good with cuisine and dining in Great Britain right now, pairing oddly wonderful ingredients like duck and grapes and langoustines with veal sweetbreads and fennel. There's also a shorter, more nicely priced three-course option too.
92 Kensington Park Rd.
The lauded chef who gave the world the Fat Duck is feeding a food-loving London clientele at this restaurant in the Mandarin Oriental on the southern edge of Hyde Park. Blumenthal's menu, which changes by the season, focuses on elevated and creative takes of historic British dishes, starting in the 14th century. The chef scoured the British Library for lost dishes and now regularly recreates them with pizzaz and verve. Dinner here—or at his other spot, the Fat Duck—is a real treat.
66 Knightsbridge
Perhaps the world's most famous chef, Gordon Ramsay has a lot of expectations to live up to. And he manages to do so at his flagship London restaurant, serving up haute British fare with flair. Lobster paired with heirloom tomatoes, pressed foie gras, roasted sweetbreads and Isle of Skye scallops are just a few of the standouts.
68 Royal Hospital Rd.
A French import from the Left Bank of Paris, this exquisite eatery achieves Gallic greatness by serving up dishes made with local British ingredients but executed with French technique. The new chef's table, installed in the late Summer 2019, is restaurant theatre at its best, a dazzling way to spend an evening.
Carlos Pl.
This legendary spot helmed by Ruth Rogers has been influential in shaping London's dining landscape (as well as restaurants and dining trends all over the world). Many now uber-successful chefs got their starts at this elegant Italian spot. The strozzapreti pasta with pesto alla Genovese is as good, if not better, than anything you'll gobble up in Liguria and the pancetta-spiked poached veal shin is worth the price of admission alone. First timers might want to opt for the signature wild mushroom risotto.
Thames Wharf, Rainville Rd.
Take a seat for the night in London's most beautiful classically bedecked dining room and get ready for your palate to be wowed by haute European fare done mostly in the French manner. The restaurant is located in the legendary Langham hotel and has its own entrance. Start out with some seared foie gras with rabbit and pig trotters on bread and/or miso-glazed ox cheek and then move on to the luscious dayboat Cornish cod. For a super splurge, opt for the six-course dinner, which for 80 pounds each is actually a pretty good deal.
1C Portalnd Pl.
Chef Fergusson Henderson began "snout-to-tail" dining at this Smithfield spot starting in 1994, way long before it became a dining trend. St. John is now a culinary institution, where the kitchen churns out flavor-popping dishes with ingredients not often used: grilled ox tongue, lamb tongues, goat's curd, pig's ear. It sounds like a normal menu now but that wasn't always the case.
26 St. John St.