7 Best Steakhouses in New York City
Few cities in the world are as synonymous with steak as New York: The Old Homestead in the Meatpacking District is actually the oldest continuously operated steakhouse in America, having opened in 1868. Since then, hundreds of new chop houses have turned on their grills to serve tourists and locals alike. Below, tuck into our nine favorite.
150 Nassau Street, Financial District
Despite its name, this year-old steakhouse is located in Manhattan, albeit near the Brooklyn Bridge. It's mastered the classics—an excellent porterhouse for two, an insanely tender ribeye—but that's where the "classic" ends. The other half of the menu offers Asian-inspired dumplings and small plates. (For a steakhouse, the xiao long bao, or Shanghai soup dumplings, should not be this good.) Even the fun-but-unorthodox Philly cheesesteak dumplings are excellent.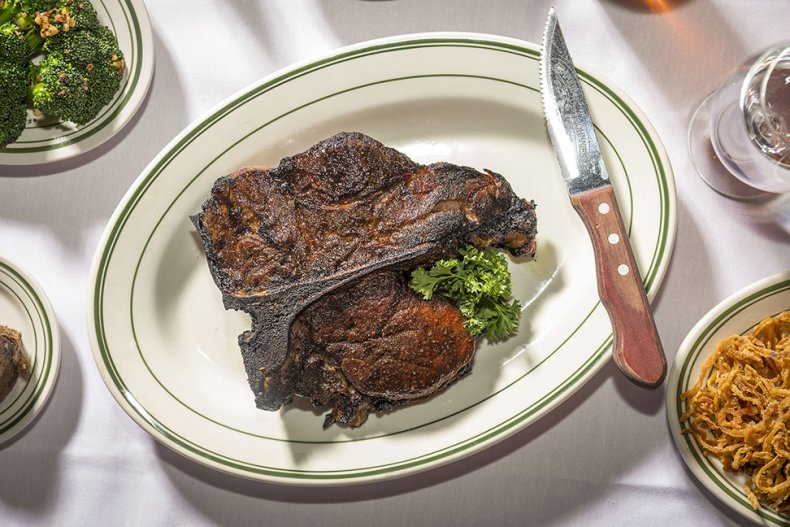 320 W 46th Street, Midtown West.
Frankie and Johnnie's began life in 1926 as a Prohibition era speakeasy. Today it's a solid choice for carnivores, serving up classic New York steakhouse fare to palate-pleasing levels. Tuna tartare, iceberg wedge, burrata and tomatoes, 20 different meaty entrees—including all the cuts you'd expect, plus a few seafood options—and sides like creamed spinach and onion rings.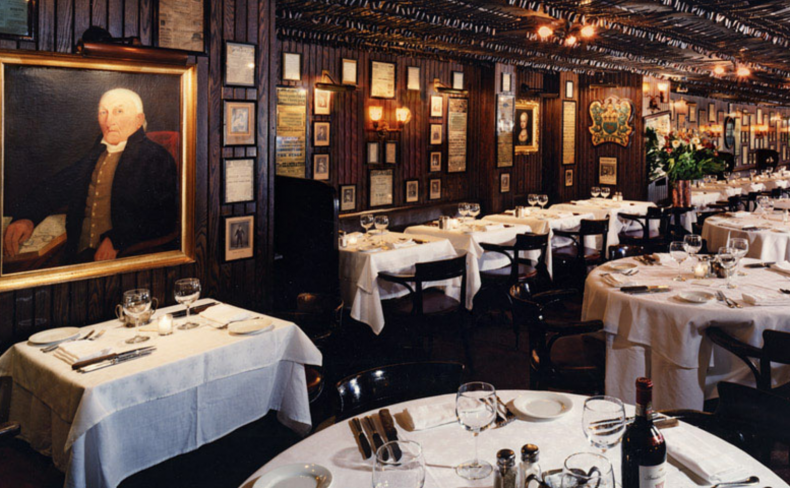 72 W 36th Street, Herald Square
Babe Ruth, Teddy Roosevelt, Will Rogers, and Albert Einstein were all regulars at Keens, as evidenced by the pipes they left behind, which now adorn the walls. They knew the steak here was tiptop. Even better: the mutton chops. You might not find a better version anywhere in the city or its surroundings.
43-15 Crescent Street, Long Island City
Quebecois chef Hugue Dufour and his American wife, Sarah Obraitis, shook up the New York dining scene when they opened this steakhouse, located in an old auto-body shop in Queens. First timers should definitely opt for the Nebraska dry-aged côte de boeuf for two. For the daring diner, the chicken-fried beef heart is also excellent.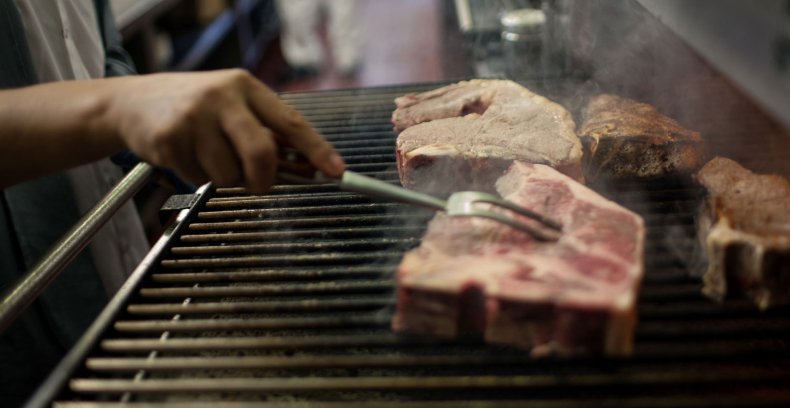 178 Broadway; Williamsburg, Brooklyn
Opened in 1887, This Brooklyn chop house is often named the best steakhouse in New York and, in 2002, was dubbed one of "America's Classics" by the James Beard Foundation. It originally catered to Williamsburg's large immigrant German community, which explains why the interior still looks like an old Teutonic pub, complete with half-timbered wood beams strewn across the walls and ceilings. The menu is not expansive—and it doesn't have to be: The porterhouse (for two or four) is the thing to get.
6. Sparks Steak House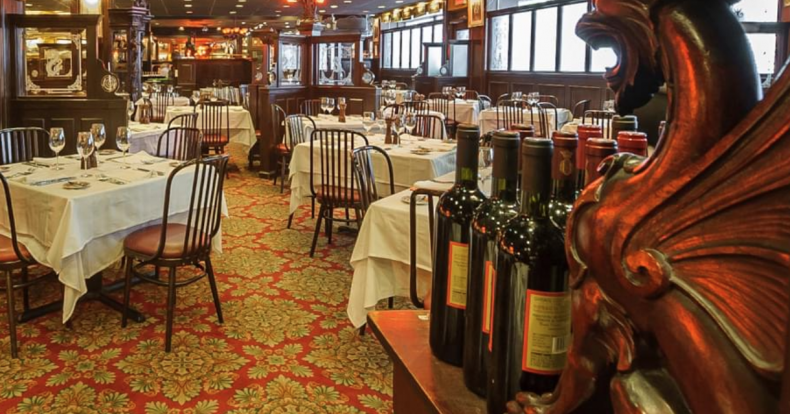 210 E 46th Street, Midtown East
In 1985, Gambino crime family head Paul "Big Paul" Castellano was approaching this Midtown steakhouses, his chops already salivating with the prospecting of tucking into a juicy rib eye, when he was gunned down before he could get in the door. So walk fast when heading into Sparks to make sure you don't miss the luscious New York strip and filet mignon.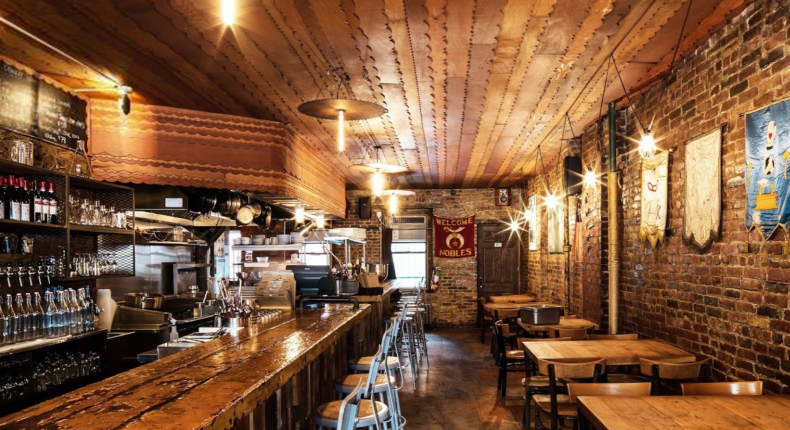 355 Metropolitan Avenue; Williamsburg, Brooklyn
The main dining room at this Williamsburg spot is all exposed brick and wood, with a scattering of tables and a long counter—the perfect environment in which to consume one of the city's best steaks. St. Anselm isn't always easy to get into, but it's worth the wait, especially when you can watch your meat get charred over an open fire. And amazingly, the prices on the menu are significantly lower than you'd expect for a meal of this caliber. The Piedmontese Axe Handle Rib Eye is decidedly more expensive but worth the splurge.