7 Best Things to Do in Nashville
The "Music City" is overflowing with melodies and merriment.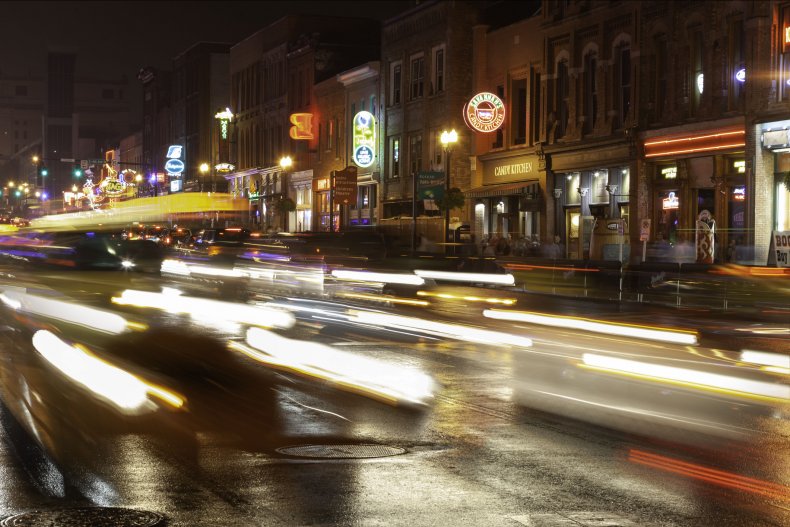 There are no tourist traps in Nashville. Okay, we're lying. But sites popular with tourists are cool enough that locals aren't afraid of them either. See hot chicken and the Ryman Auditorium, for example. This hip Tennessee town has a lot going for it, especially lately. You might want to get yourself here before the chicken cools.
View a Google Maps list of some of the best things to do in Nashville.
If looking at art makes you sleepy, then we've got the place for you. 21c is both an art gallery with changing contemporary art exhibitions and a hotel too. So after a few hours of gawking at 21st-century art, you won't have to trudge too far to fall down on your comfy bed and take a well-deserved nap.
221 2nd Ave. N.
Since you're in whiskey country, it would be a missed opportunity if you didn't stop by a distillery to sample some of the local goods, right? Right. "Booze for badasses," is the slogan at Nashville's Corsair Distillery. The 30-minute tours take you through the entire operation, informing visitors about the history of distilling, and offering tastings of five different spirts made on the premises: gin, absinthe, rum and various types of whiskeys.
610 Merritt Ave.
It's no surprise country music would install its hall of fame in Nashville. After all, the city's nickname, "Music City," isn't meaningless. You don't have to be a country music fan to enjoy this place. It's a multiple sensory experience to hear the music and see the relics and remnants of the greats of the genre.
222 5th Ave. S.
The Man in Black, Johnny Cash, was the coolest country musician, ever. Pay homage to him at this great museum dedicated to the man, which has the largest collection of Cash remnants on the planet. And if you get hungry while you're there, you can order food like a jalapeño bacon bomb bagel sandwich, among other filling delights that may make your stomach feel like it's in the "ring of fire."
119 3rd Ave. S.
Can't get to Athens to see the Parthenon? Well, you can see it in Nashville. At least a perfect (and perfectly preserved) replica. Sure, there's no Acropolis for it to rest on, but the Nashville version sits in Centennial Park which is worthy of a visit in and of itself.
2500 West End Ave.
Hot chicken is a hot mess of a thing in Nashville. And if you eat just one thing that is representative of this city, make it this. And eat it at Prince's, an edible institution in Nashville, where hot chicken was supposedly first hatched. It's a no-frills affair here: the chicken is served on a paper plate with a slice of white bread and it's clucking good.
5814 Nolensville Pike
The "mother church of country music," as this hallowed hall is commonly referred to, was built in the late 19th century. The stage at Ryman has hosted every and any legendary country musician and was (and still is for a short time every year) also home to the famed Grand Ole Opry. See a show here or get a guided tour of the space, including backstage.
116 5th Ave.