7 Best Things to Do in Orlando
There are ample amounts of fun things to do in Orlando that don't involve faux castles and human-sized mice.
Let's not hit ourselves over the head here: You won't find any Disney or Universal Studios recommendations below. There's more to Orlando than just theme parks. Don't believe us? You can feast on excellent Vietnamese cuisine, pretend to be an astronaut and, naturally, loiter with alligators. Here are seven fun things to do in Orlando.
View a Google Maps list of some of the best things to do in Orlando.
"Queen of the Universe" makes the Virgin sound more like a Marvel superhero than the mother of Jesus. And to some she may be a superhero. You don't have to be Catholic or even religious to enjoy this spot. The shrine museum exhibits some nice religious art. And the church itself is worth checking out. The transparent cross at the alter makes it appear that the crucified Jesus is actually floating.
8300 Vineland Ave.
If you've ever fantasized about skydiving but can't bring yourself to actually launch yourself out of an airplane, there's a place for you. Welcome to iFly, an indoor skydiving center. Here you can float in the air as if you were free falling to the earth. The good part at iFly is that you won't come crashing down and won't have to worry about your parachute not opening. Phew.
8969 International Dr.
You couldn't escape Florida, in general, and Orlando, in particular, without entrenching yourself with alligators, right? Right. At this alligator extravaganza, you can zipline over a swamp of gators, watch gator shows, watch a gator feeding frenzy and take a mini-train through the land of the gators.
14501 S. Orange Blossom Trail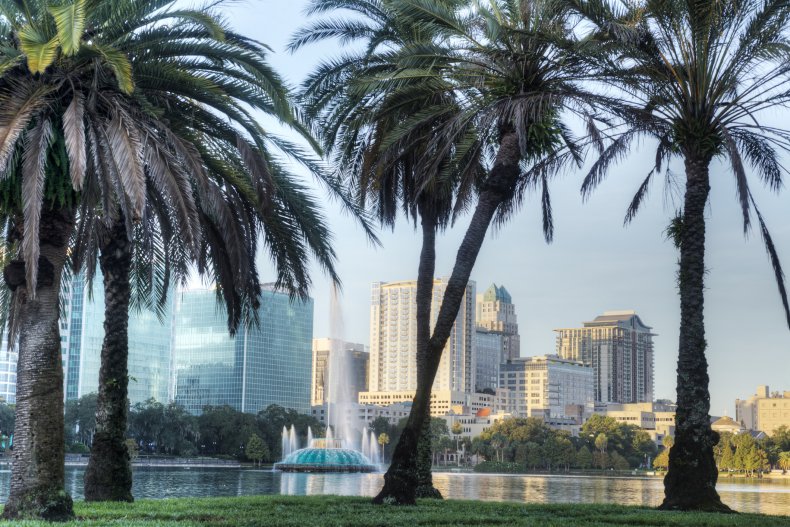 Generations ago, long before Orlando became associated with theme parks, farmers used to bring their livestock to Lake Eola for a bit of thirst-quenching in the summer heat. Today locals gravitate here to stroll around the lake or even better, ride on the lake on a swan-shaped paddleboat. Located near downtown, the park is a tranquil place to spend a few hours.
512 E. Washington St.
Didn't we all want to be astronauts at some point when we were growing up? Now you can (sort of) be one. Take one big step for your inner kid and spend a few hours here. Thanks to KSP's interactive features and exhibits you can get a sense of what it's like to be in space and indulge yourself in all manner of rockets and space.
9339 Jeff Fuqua Blvd.
Once called "Little Vietnam" and then "Little Saigon," these neighborhoods crammed with Vietnamese restaurants and businesses is now known as the Mills 50 District to reflect the intersection that is the hub of the 'hood: Mills Avenue and Colonial Drive (aka State Route 50). Head here to tuck into a mean bowl of pho and some shrimp summer rolls.
Mills Avenue and Colonial Drive
OMA, as locals call it, is a visual theme park for those who love art. And by that, we mean, it's a very nice art museum with 2,400 art objects including works from the ancient Americas, Africa, and contemporary American paintings and sculptures.
2416 N. Mills Ave.