7 Best Things to Do in Portland, Oregon
Portland is a certain kind of unique cool that you just have to experience to understand.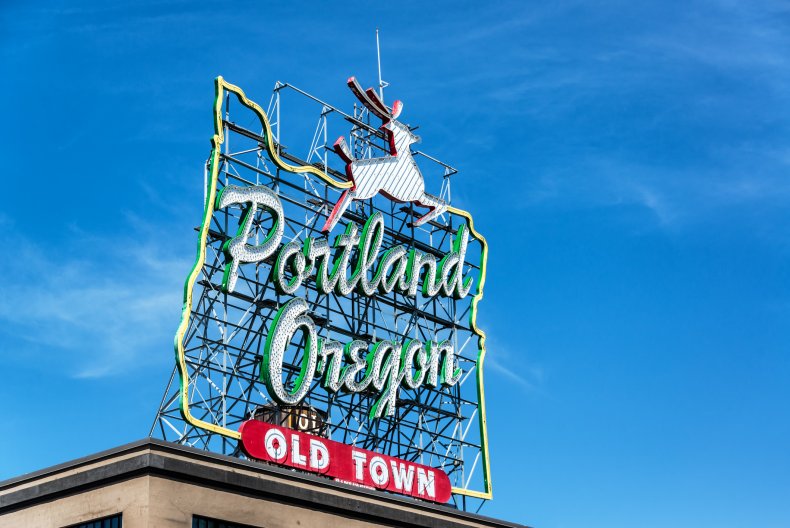 There once was a time when Portland got lost in the West Coast shadow of Seattle and San Francisco. Not anymore. In fact, this hip Oregon city is now the one casting the shadow, offering cutting-edge and cool restaurants, coffee, bars, fashion and a Portlandia lifestyle that has been emulated all of the world.
View a Google Maps list of the best things to do in Portland, Oregon.
This is where it all began. Ace has properties in New York, New Orleans, Los Angeles and London, among other places around the globe, but Portland was first. And it has successfully managed to export that particularly Portland aesthetic with it–like a Wes Anderson set collided with a lumberjack's house. Plant yourself at the in-house eatery, Clyde Common, for some farm-to-table fare (oh, you bet it's local!) like grilled halibut, ribeye steak and turmeric-laced zucchini soup.
1022 SW Harvey Milk St.
One unique and delicious characteristic of Portland is the amount of "food pods," in the local parlance, that are sprinkled around the city. Portland has been doing this long before street food became in vogue around the world. These food pods— essentially an outdoor food cart area—are very diverse. At Cartlandia, for example, you can find Philly cheesesteaks, Laotian, tacos, pupusas, bagels, Thai and Indian, among much more.
8145 SE 82nd Ave.
Portland's Pearl District is chockablock with indie boutiques, third-wave coffee spots, hipster bars, and trendy restaurants. It's also home to Madehere PDX, an incredible collective that sells artisanal products–both edible and otherwise–which were made in (or nearby) Portland. It's not only a great way to bring home a souvenir but the high-quality products here are excellent.
40 NW 10th Ave.
One of the most famous bookshops on the planet, Powell's practically invites you in to buy books and more books. It's a well-lit labyrinth of literature with stacks and racks of every genre you might be interested in: from travel memoir to mystery, literary nonfiction to classic fiction, this Portland institution is a tourist draw in and of itself.
1005 W. Burnside St.
You need not necessarily love all things Japanese or gardens to love the Portland Japanese Garden. It's an oasis of tranquility that feels far from central Portland. The garden was conceived in the 1950s by the then-mayor of the city to bridge cultural ties with the Japanese after World War II.
611 SW Kingston Ave.
For being a small/medium-sized city, Portland's main art museum is surprisingly good and well stocked with legendary artists. The museum first opened in 1892, making it the oldest art museum on the West Coast. There are paintings by Monet, Van Gough, Pierre Renoir and Nan Curtis, among others.
1219 SW Park Ave.
Located beneath Chinatown, these tunnels tell a fascinating story of how goods were delivered from boats on the Willamette River to various shops via the tunnels to avoid street traffic. They were relatively unknown for a long time. The tunnels got their name because there was long a myth–and historians are pretty sure it's just a myth–that in the second half of the 19th century, sailors were Shanghai'ed here. Meaning: they fell through a trapped door, knocked out, and put to work on a ship to Shanghai. Even if not true, a tour through the tunnels is a fun way to spend a few hours.
120 NW 3rd Ave.