7 Best Things to Do in Savannah
Savannah's cool Southern vibe will charm you into loving this city on day one.
Perhaps no other city screams the South like Savannah. Laden with weeping trees, streets lined with 18th and 19th-century architecture, and a genteel way of life you don't see very often, Savannah is a beloved slow-moving, life-loving city. Spending time here is a great way to catch the vibe of the South. Here are seven great ways to do just that.
View a Google Maps list of some of the best things to do in Savannah.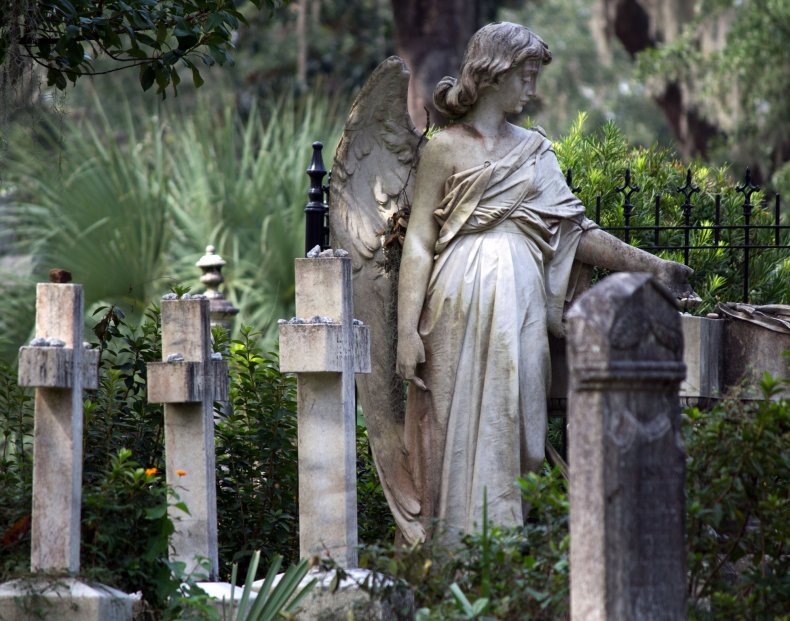 Southern Goth at its finest, Bonaventure is one of the most beautiful cemeteries in the country, if not the planet. People are dying to get in here! The place is just dripping and oozing with ambience. Fans of the John Berendt book, "Midnight of the Garden of Good and Evil" will certainly want to pay a visit.
330 Bonaventure Rd.
Four blocks of open-air stalls mark this great market. Since the 18th century there has been a market here, save for the very questionable decision in the mid 20th century to build a parking garage on top of the old one (it was thankfully dismantled in 2006 and the market was rebuilt). In decades and centuries past the City Market was the main shopping area for Savannah denizens. Today it is made up of art galleries, souvenir shops, bars, cafes and restaurants.
Jefferson at W. Saint Julian St.
A good author's childhood home is hard to find. But in Savannah, you can hit up Flannery O'Connor's. Open daily between 1pm and 4pm except for Thursdays, you can take a 30-minute tour of the place, seeing how the young Flannery, the queen of Southern Gothic literature, grew up.
207 E. Charlton St.
If you eat at only one restaurant in Savannah, make it Husk. Super talented Southern chef H. Sean Brock has been instrumental in bringing back heritage southern ingredients–such as Carolina Gold rice—that most people had dismissed as extinct and he's worked the ingredients into the menu here (he also has outposts of Husk in Nashville and Charleston). Husk is a great dining experience and should not be missed.
12 W. Oglethorpe Ave.
Once a mansion belonging to the blue-blooded Telfair family, the structure was turned into a museum in 1886. Today it houses the iconic "Bird Girl" sculpture, once a fixture in Bonaventure Cemetery, as well as, art from many historic Savannah figures. The highlight of the Telfair is being able to roam around the various rooms of the building itself.
121 Bernard St.
Savannah was the second most trafficked port for slaves from Africa. This fascinating tour takes you through the life of African slaves after they arrived in Savannah, revealing where the slave auctions took place and the location of the first African Baptist Church that acted as an Underground Railroad Site. Tours begin at the African-American Monument at 1 W. River Street.
1 W. River St.
One of the main attractions to this historic plantation is actually the approach. It's a classic Southern view: dripping mossy oaks flank the road creating a verdant uber-atmospheric canopy for the pavement below. You can tour the plantation—sometimes there are historic reenactors hanging out—but many people will gravitate here for that ambient tree-lined approach, just thinking about the self-satisfaction of how many likes they're going to accrue on Instagram.
7601 Skidaway Rd.