The 7 Best Valentine's Day Chocolates to Buy Online
Valentine's Day chocolates are a no-brainer. Even if you add an extra gift to the mix, having some sort of chocolate treat included is a must. Below is a wide-reaching selection of different types of Valentine's Day chocolate to help you choose. While a box of See's or GODIVA chocolate might be commonplace, don't underestimate the power of familiar flavors and their ability to delight time and again.
If you're feeling more adventurous, you might want to take a taste of an unroasted chocolate bar, edible cookie dough or rum-dipped chocolate. Whatever you decide, the time to pick up some delicious treats is now.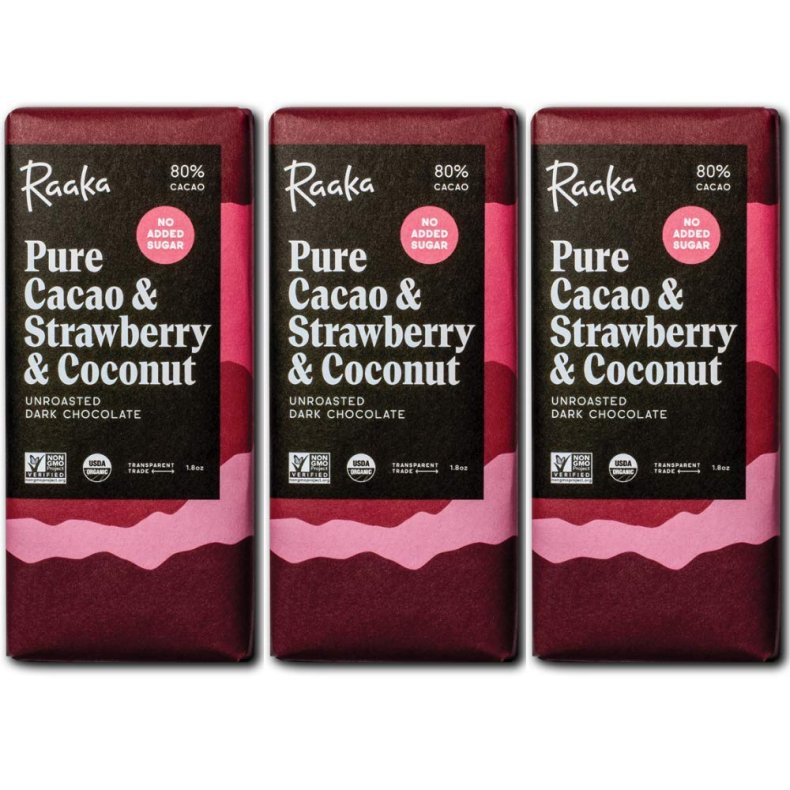 Not only does Raaka make some amazing-tasting chocolate bars, but they do so ethically and responsibly. They make their chocolate product from scratch in New York from ethically sourced, single-origin, certified organic and unroasted cacao. If you've never tried unroasted cacao, you're in for a treat. It is more fruity and less bitter than other dark chocolate.
This strawberry and coconut flavor is perfect for Valentine's Day and comes in a three-pack. Best of all, there is no added sugar and just 2 grams of natural sugar per serving, so it's great for people with diabetes.
Buy at Amazon.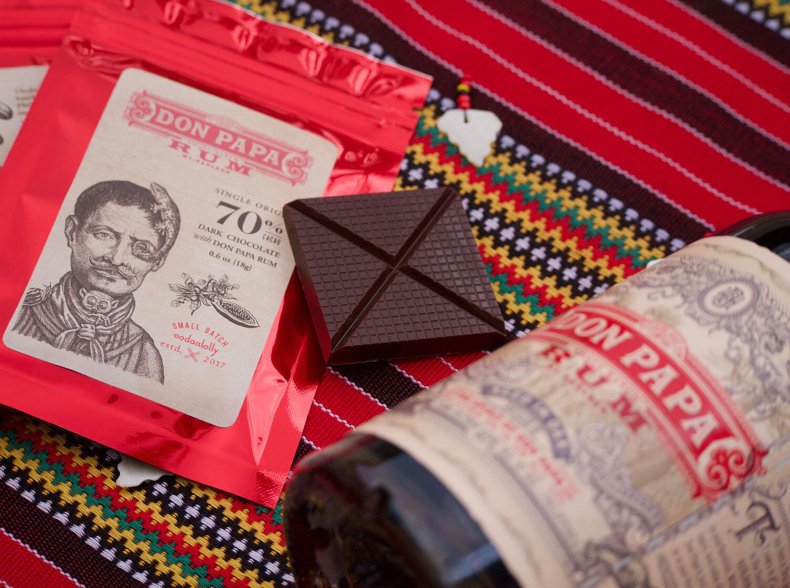 How does Davao grown trinitario cacao soaked in Don Papa rum sound? The rum itself gets aged for seven years in the foothills of Mount Kanlaon in the Philippines. The other half of the equation for this sweet treat is small-batch, single-origin chocolate that's rich and tasty. Natural Philippine coconut sugar is used to produce the smooth chocolate that also includes hints of caramel and a toasted vanilla finish. This $6 indulgence comes in a cocktail sized bar, which is 0.6 oz or 18 g. You better act quickly, though, as it is limited availability.
Buy at Oodaalolly.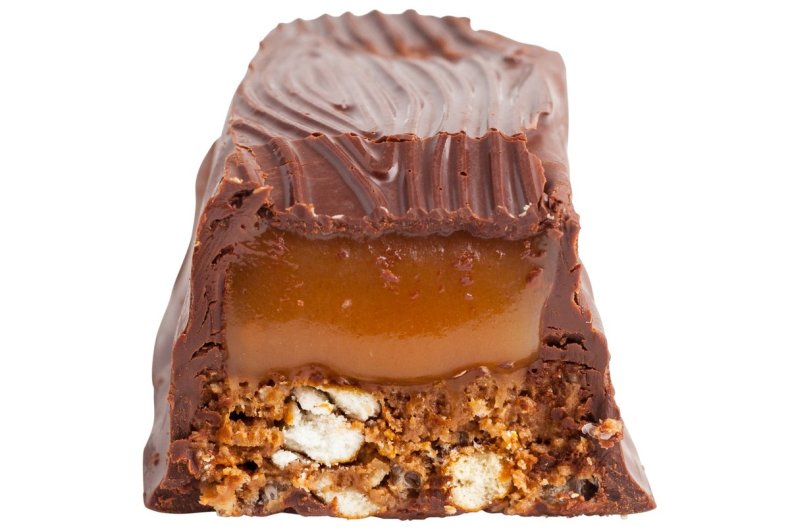 This Kitchen Sink Bar is less about the presentation and more about the end result. If your significant other isn't concerned about meticulous aesthetics, then this bar will provide a whirlwind of flavors perfect as an after-dinner dessert.
It gets its name from its ingredients, all of which you might find lying around on the kitchen counter. Under the 66% dark chocolate is peanut butter, pretzels, crisped rice and milk chocolate accompanied by fleur de sel caramel. If you've had a Reese Take 5 candy bar, this will taste similar, just more grown-up and mature.
Buy at Mouth.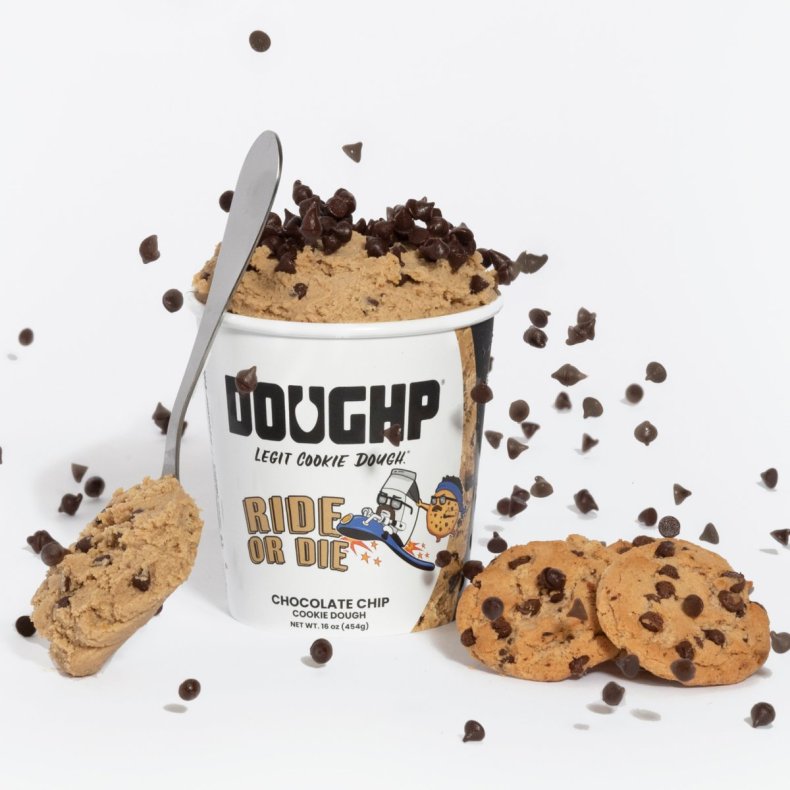 What could be better than four 5oz cups of edible cookie dough? This variety pack comes in classic chocolate chip, Rainbow Sprinkle, Cookies and Cream and Chocolate S'mores, so you'll have your choice of chocolate. Doughp cookie dough can be eaten raw because it contains no eggs, but it can also be baked to serve some piping hot cookies. For what it's worth, I ended up eating the dough before I could bake any cookies — the raw dough is good.
An additional feel-good fact about Doughp is that the company donates a portion of every sale to the She Recovers Foundation — a non-profit charity with a mission to connect, support and empower women in recovery.
Buy at Amazon.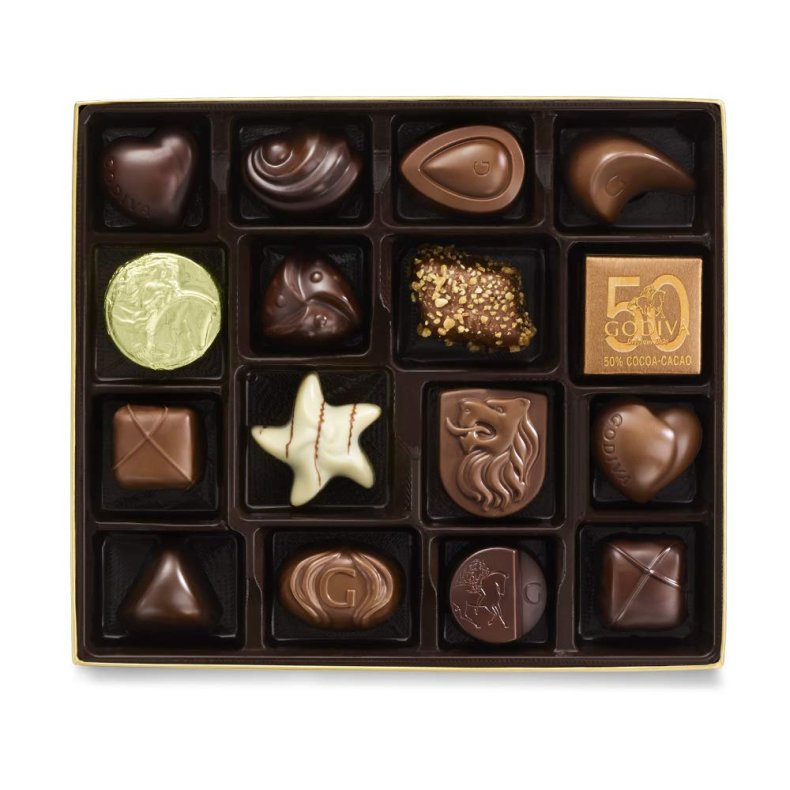 For those feeling a little paralysis about all the chocolate choices available, there is always the impressive GODIVA Chocolate Box available. This is a solid option that you know will taste fantastic. This 19-piece box includes a variety of flavors, from the milk chocolate praliné heart to the chewy chocolate caramel in dark chocolate to a refreshing raspberry puree within creamy-sweet white chocolate. This simple and elegant box has it all.
With over a 100-year history, GODIVA is a time-tested chocolate option for those looking for something that will not disappoint.
Buy at Amazon.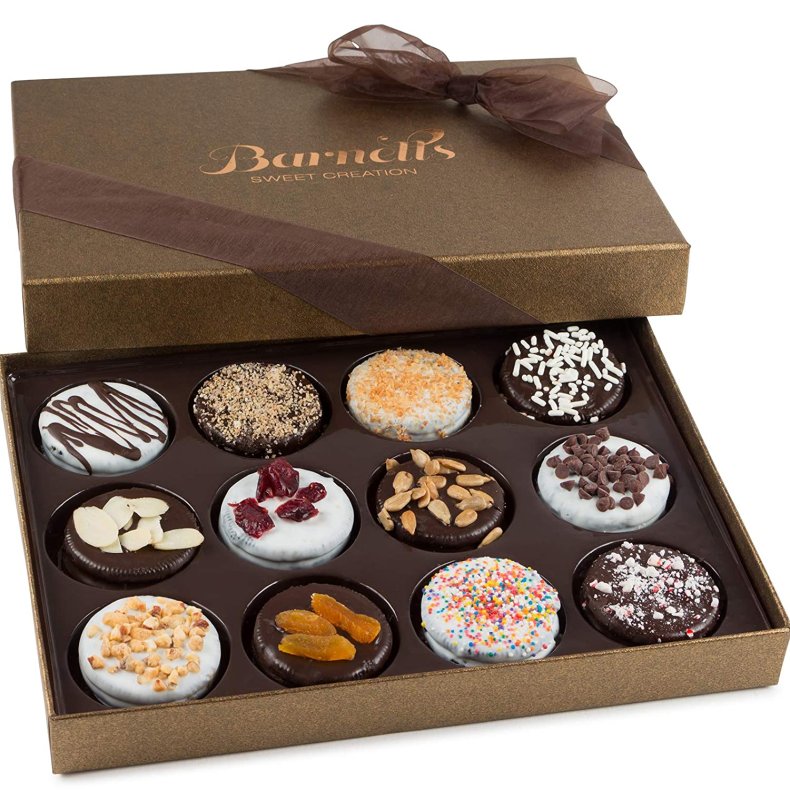 This chocolate cookie gift basket is an instant eye-catching treat that will both surprise and delight. The box includes 12 chocolate covered cookies that each have a unique topping sprinkled on top. The toppings range from nuts to pretzels to candy pieces to fruit. Beyond the taste, the look alone of all the dipped cookies together is wonderfully tempting.
Customer ratings back up the images with rave reviews stating how great the different flavors each are. There are plenty of reviews that encourage sampling of each cookie, even if you're initially unsure of the combination because several people found they enjoyed ones they were hesitant about.
Buy at Amazon.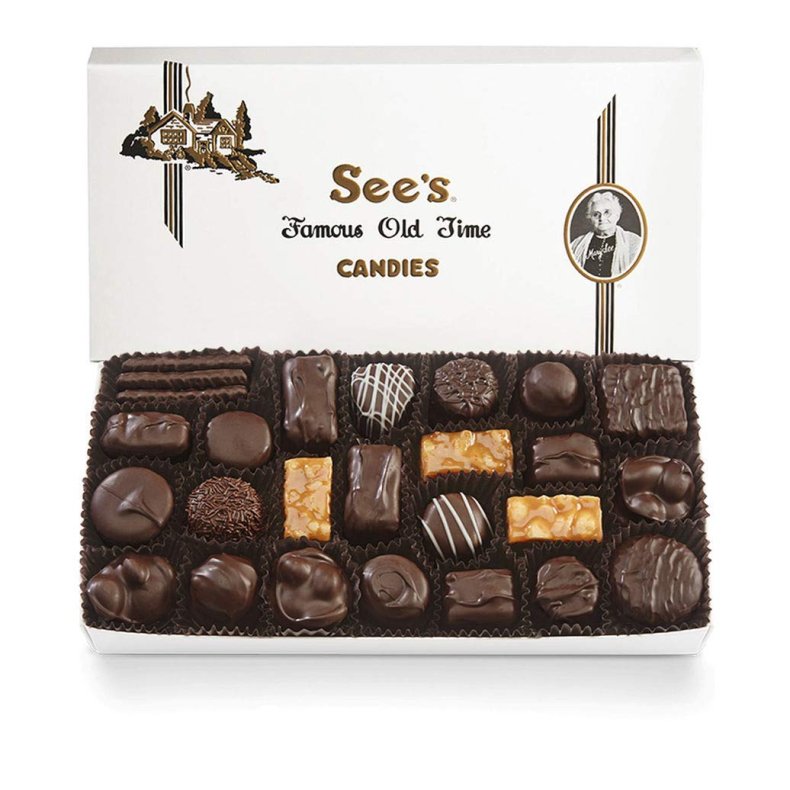 Last, but certainly not least is the ultimate display of affection shown through a box of chocolates — See's. The brilliant thing about picking up a box of See's chocolate is how versatile it has become. This box can be a romantic Valentine's Day surprise or a treat that's eaten any day of the week.
This two-pound box of dark chocolate is one of See's best sellers and includes double entries of everything that comes in the one-pound box. That means there are plenty of chocolates available for sharing.
Buy at Amazon.
Newsweek may earn a commission from links on this page, but we only recommend products we back. We participate in various affiliate marketing programs, which means we may get paid commissions on editorially chosen products purchased through our links to retailer sites.