'7 Days in Entebbe' Star Daniel Brühl Says Everyone Has Their Own Version of History
On June 27, 1976, a group affiliated with the Popular Front for the Liberation of Palestine hijacked an Air France plane carrying 248 passengers and crew from Tel Aviv to Paris. Their plan was to exchange the hostages for $5 million and the release of more than 50 pro-Palestinian militants imprisoned around the globe. A week later, Israeli Defense Forces stormed the terminal of the Entebbe airport in Uganda where the hostages were kept, in a rescue mission led by Yonatan Netanyahu, the elder brother of future Prime Minister Benjamin Netanyahu.
José Padilha's (Narcos, RoboCop, Tropa de Elite) cinematic resurrection of the acclaimed military rescue mission shines a light on crucial Israel-Palestine issues very much alive today. The poignant and powerful thriller by the experimental Brazilian film director assumes its viewers are in the know about the geopolitical issues at hand, the historical politicians on both sides and operates in a gray area without imparting moral judgment on any of the characters. Despite being a more rounded approach to the story, these were undoubtedly the reasons why 7 Days in Entebbe was was met with mixed reviews.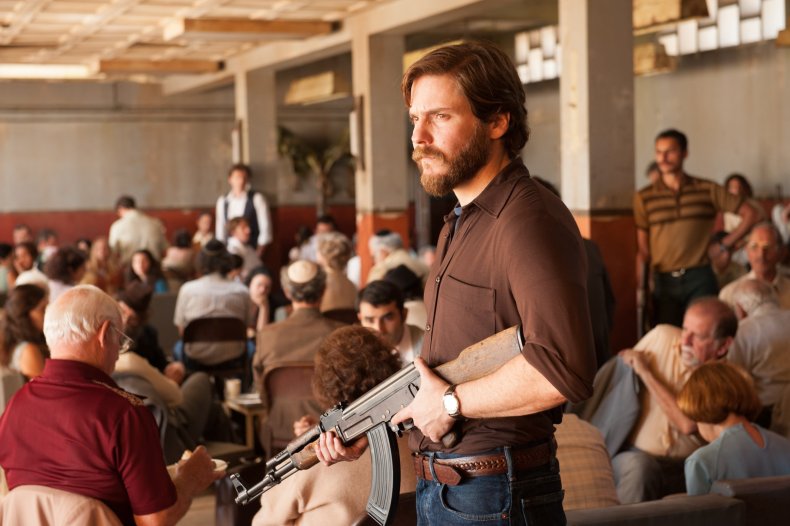 The film focuses on the morally complex characters of the German militants, Brigitte Kuhlmann (Rosamund Pike) and Wilfried Böse (Daniel Brühl), known as radical terrorists—or revolutionary freedom fighters, depending on which side of history you're on. The two leftist lead hijackers are part of the Baader-Meinhof group and entangled in the Palestinian cause. Parallel stories then emerge, showing the tensions and divisions of politicians in Jerusalem and their struggles for power.
"History is complex. Everyone has different versions of it and different truths," Brühl told Newsweek. "José had a strong political conscience and didn't want to make it a superheroes versus the cold blooded terrorist monsters film because that doesn't really tell you anything."
During the hijacking, Böse, a radical writer, assures the hostages he is a humanitarian and asks them not to fear him. Throughout the film, he struggles with the implication of being a German holding Jews at gunpoint. Kuhlmann, his female counterpart, is much more ruthless and unafraid to use violence to ensure the success of the operation.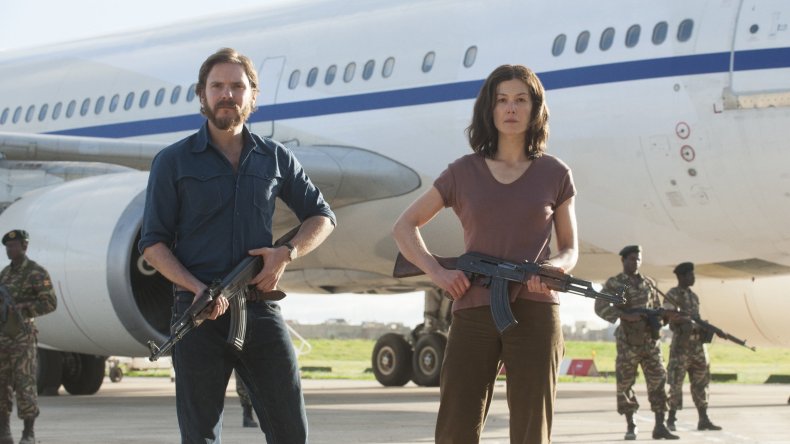 "We had to find the right balance to not make them too likable," Brühl said. "I have zero empathy for radical thinking, extremism and terrorism, but still, behind that, they were human beings with their motivations and you have to understand what drives them."
Perhaps the sole likable character in the film was Jacques Le Moine (Denis Ménochet), the quietly courageous French flight engineer, who developed an intense relationship with Böse despite being his hostage. And while script writers, Kate Solomon and Greg Burke, provided the actors with interesting materials, Brühl said it was speaking with the real life Le Moine about his account of the incident that added depth to his portrayal of Böse.
Brühl says Wilfried Böse's relationship with Le Moine was one that resembled the Stockholm Syndrome, in which hostages begin to sympathize with their captors. "Le Moine said they used to have long conversations about politics and philosophy. At the very end, he was looking inside the barrel and said Böse did make the deliberate choice not to kill anyone," Brühl said. "He was a hostage but there was not much hatred or anger inside him when he spoke of Böse. I had no reason not to believe him."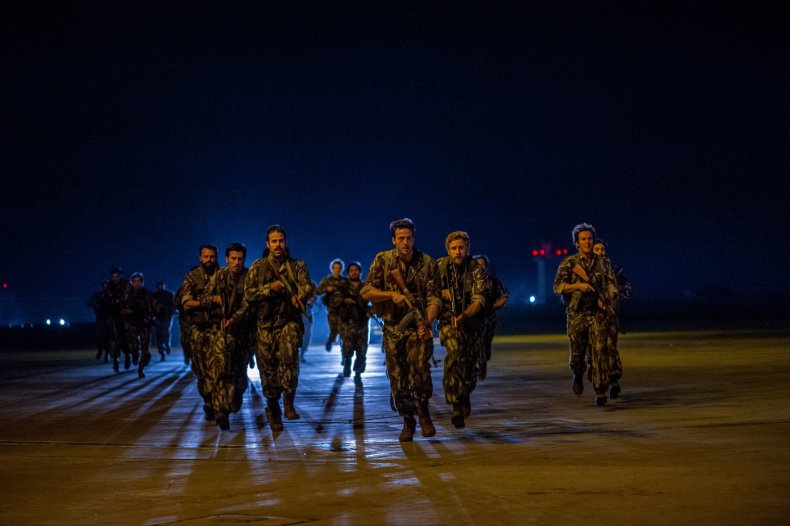 The German-Spanish actor broke out in the 2003 comedy Good Bye, Lenin!, where he plays Alex Kerner, a young boy who sends his loyal party mother into a coma after she sees him participating in an anti-communist rally. Growing up in Cologne, Brühl's exposure to post-Nazi Germany helped shape his understanding of these politically charged characters.
Brühl remembers his parents' generation filled with rage and anger that there were still so many Nazis in high ranking positions in West Germany. "What was fascinating was to see how many of these young people came from a safe environment, most of them were middle class or bourgeois," Brühl said. "And it wasn't just enough to be just politically active, to go to rallies and be really determined. Some of them took a weapon and became radical."
In American cinema, Brühl has been somewhat typecast as the internally tortured dark foreigner. He played a young Nazi soldier in Inglourious Basterds, the villain Helmut Zemo in Captain America: Civil War and a well-intended sociopath Dr. Laszlo Kreizler in TNT's The Alienist. But he prefers these roles over the nice son-in-law parts he is often offered in Europe, thanks to his baby face.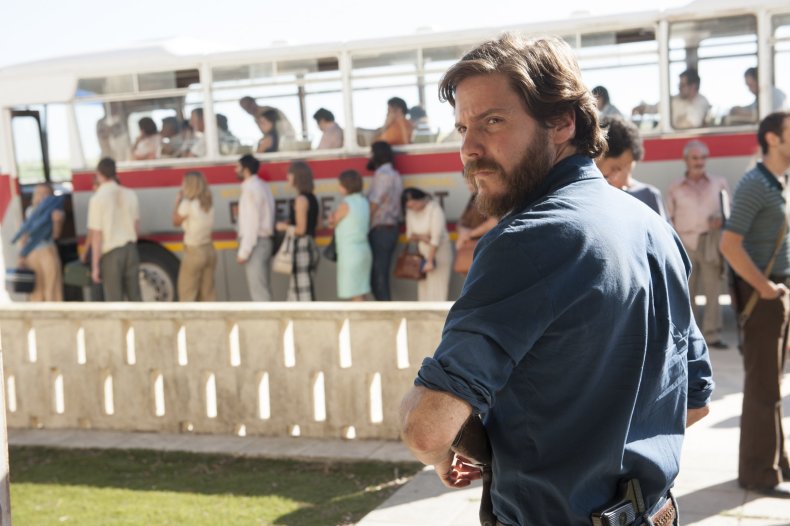 Brühl admits he has always been drawn to deep-seated darkness, from the books he read as a teenager to pranks he would play on his mother. "I pretended I was dead when I was four or five. My mother came home to find me in the bathtub with a hair dryer. That was probably my first acting exercise," he said.
"Darkness is the most interesting thing about a person. The evilness that all of us have within us is so often kept in, it is a part of us that we cannot express because its problematic," Brühl added.
"I guess that's what makes it interesting to explore."
Entebbe hits UK cinemas May 11.