7-Eleven Halloween Deals 2019: Buy One, Get One Free and $3 Pizza
7-Eleven is celebrating Halloween 2019 with two deals to help customers save money on pizza between October 31 and November 1.
The first deal is a buy one, get one free take-out pizza deal with 7Rewards, which means customers can get two large pizzas for $7. Customers can pick up the hot takeaway pizzas at their local 7-Eleven store. To get the deal, customers should scan their 7Rewards membership code in the 7-Eleven app at checkout.
The second deal is a $3 pizza ordered through the 7NOW delivery app. Customers can order pizza, sides, and beverages through the 7NOW app and will receive their order in around 30 minutes. Additionally, delivery is free on first-time 7NOW app orders.
Both deals are available through Thursday, October 31 to Friday, November 1. There is a limit to one offer per customer per day, and one $3 pizza per customer per day.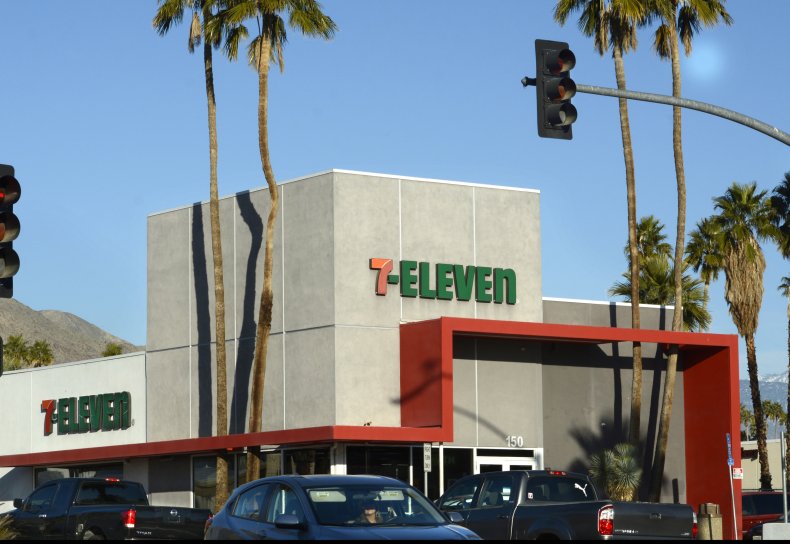 The oven-baked pizza available includes cheese, pepperoni, and extreme meat. Customers can choose between sides of fruit, green salad, bone-in and boneless wings at participating stores.
In a statement, Raj Kapoor, 7-Eleven senior vice president of food and proprietary beverages said: "Halloween is one of the most popular holidays with kids, teens and young adults – the ages of some of our most frequent shoppers.
"7-Eleven wants to make things simpler for mom and dad too. These pizza offers save them time and money and gives them the option to shop at their neighborhood store or order from home."
The 7NOW and 7-Eleven apps are both available on the Apple App Store and Google Play. Customers can join the 7Rewards loyalty program by downloading the 7-Eleven app, using the 7Rewards website, messaging the 7-Eleven bot on Facebook Messenger, or by getting a 7-Eleven loyalty card instore.
The delivery app is available in more than 200 cities including Austin, Texas; Baltimore, Boston; Charlotte, North Carolina; Chicago; Colorado Springs, Colorado; Dallas-Fort Worth; Denver; Las Vegas; Los Angeles; Miami-Fort Lauderdale; New York City; Norfolk-Portsmouth, Virginia; Orlando-Daytona, Florida; Philadelphia; Phoenix; Portland, Oregon; Sacramento, California; St. Louis, Missouri; Salt Lake City; San Antonio; San Diego; San Francisco; Seattle-Tacoma; Tampa, Florida; Virginia Beach, Virginia; and Washington, D.C.
According to CSP, Halloween is 7-Eleven's best-selling day when it comes to pizza. In 2018, 7-Eleven sold more than 181,000 during the Halloween holiday season. 7-Eleven has more than 66,000 stores in 17 countries with around 9,100 locations in the U.S.
Top 7-Eleven Facts
When 7-Eleven started selling Slurpees, they were called Icees.
7-Eleven was the first convenience store to sell gas and offer ATM services.
7-Eleven was the first convenience store to stay open 24/7.