7 Incredibly Useful Tools to Keep Your Gadgets Immaculately Clean
As electronics become more personal and ever-present, they also become dirtier and start looking gross faster than ever. The best way to keep them clean is by having a few low-cost cleaning products on-hand to quickly and easily wipe away the grime.
When was the last time you cleaned your phone, keyboard, laptop screen or tablet? It won't take much to clear away the dirt. There's a good chance you'll even feel like you have a brand new device once the screen is clean and smudge-free.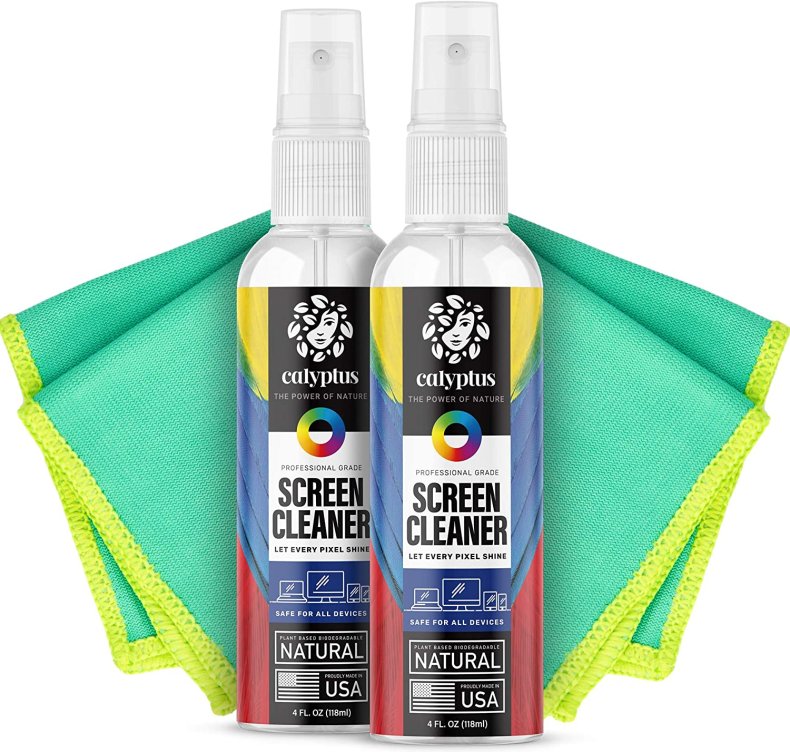 Likely your laptop screen is filthy and needs to be cleaned asap. More and more laptops are adding touch screens, which means more laptops are being touched all day long. Even if you don't have a touch screen laptop, it still (somehow) gets smudges and little bits of grime all over it. You may grow accustomed to it, but it's still there. This Calyptus screen cleaner kit can help. Most screens have dirt caked on and can benefit from a spray.
This screen cleaner is natural, non-toxic and plant-based. It will work on electronic screens with a special coating such as laptops and TVs and should not scratch the displays.
Buy at Amazon.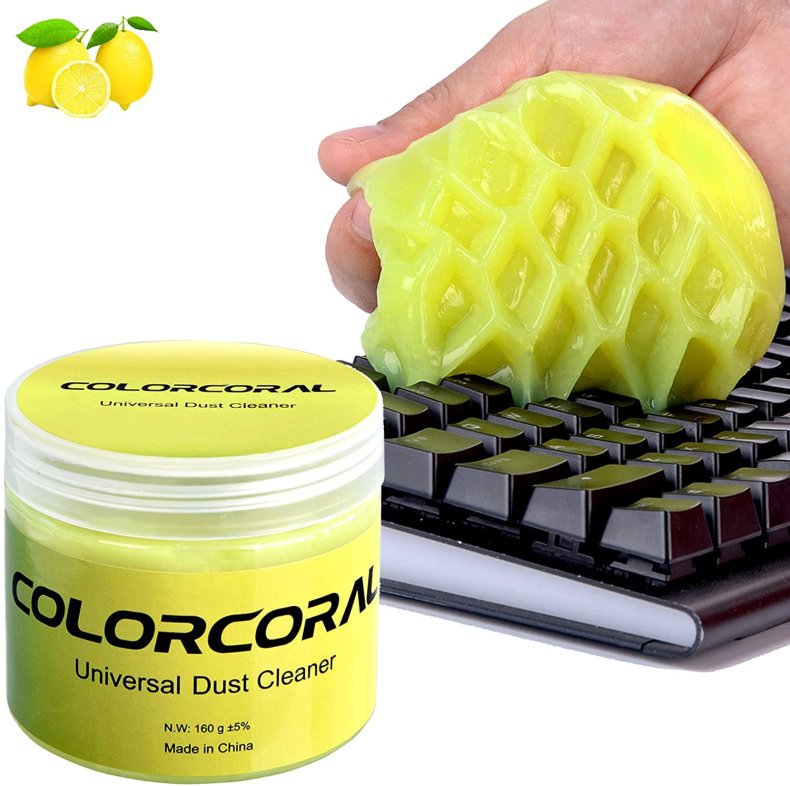 The screen you look at all day long might be the most noticeable dirty electronic, but your keyboard might actually be the dirtiest. One way to address the dirt on a keyboard is to use a cleaning gel that will flex to its shape. You roll the gel over the keyboard surface, and then crumbs, dust and loose dirt will all stick to the cleaning gel.
Not only will this help clean your keyboard, but it may actually help fix keyboards that don't work right. A lot of times, crumbs and dirt pieces will get lodged in between keys and make them harder to press down or not press down correctly. This cleaning gel should be able to flex its way into hard-to-reach places to grab stuff you can't see.
Buy at Amazon.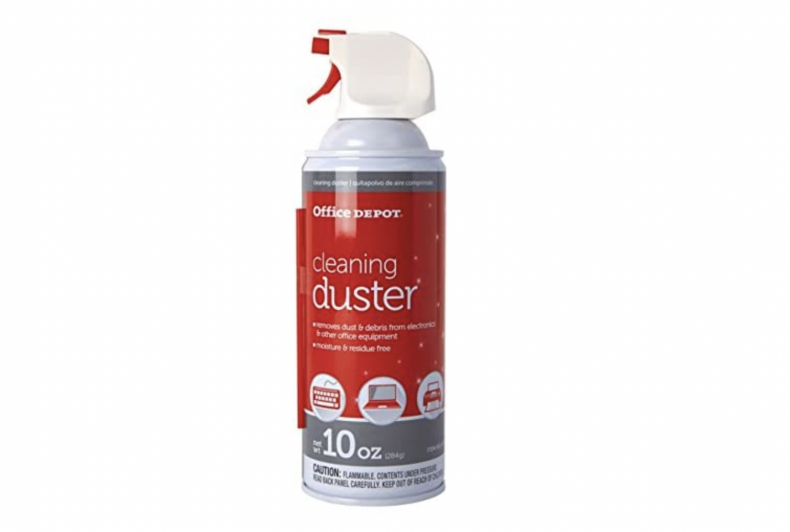 If you do have crumbs under your keyboard, you might need to go further and start with compressed air. This cleaning duster air will clean out places you can't see, like vents in computers or underneath the keys on your keyboard. Once the dust and dirt are blown out, you can then go back and use a product like the cleaning gel to tidy up the debris.
From my experience, I would recommend taking your device outside or into the garage if possible to use the compressed air duster. There will probably more duster than you're expecting.
Buy at Amazon.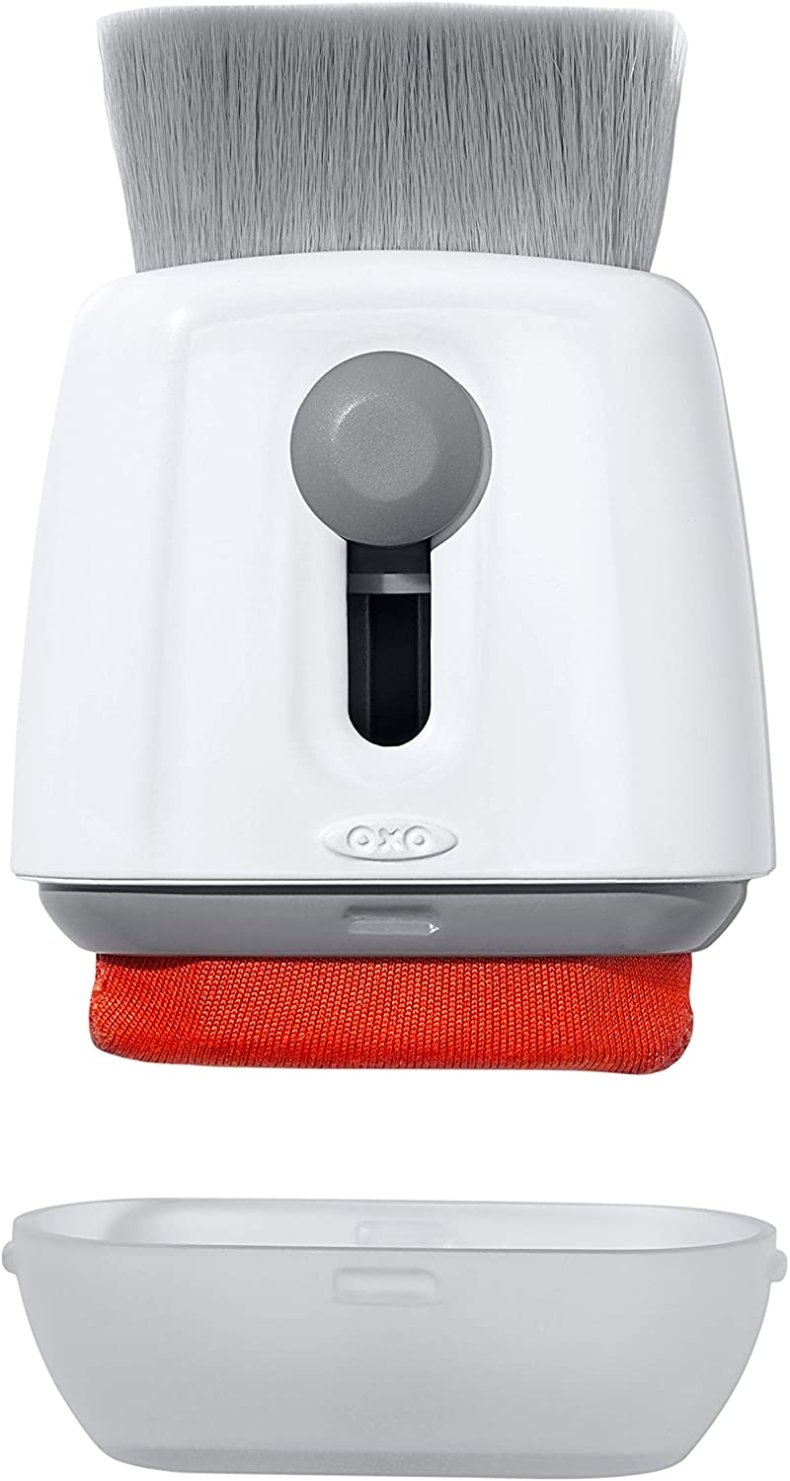 The OXO Good Grips laptop cleaner is a handy tool to have on hand to keep a laptop clean in between the more thorough deep cleaning sessions. This tool features two sides with two parts. One side is a brush for immediately sweeping away crumbs or other objects that fall around the keyboard. The other part is a microfiber pad to remove fingerprints and smudges from screens and glossy surfaces.
It's a low-cost, small tool that might save needing to do more cleaning in the future.
Buy at Amazon.

Samsung's UV sanitizer can pull double duty by cleaning and then charging your phone. UV-C light is an effective way to kill 99% of germs and bacteria such as E. Coli, Staphylococcus and Candida Albicans. Once you place your phone inside, it will disinfect it for 10-minutes. If you open the lid early, the light will shut off immediately. Beyond your phone, the cleaner can disinfect other, non-porous objects such as keys and sunglasses.
The other part of this device is a Qi charger that can wireless charge your phone by setting it on the top.
Buy at Amazon.
The Care Touch cleaning wipes are individually wrapped for portability. They can be stuck in a purse or pocket to take with you when you leave the house. These moist electronic wipes can be used to clean things like your phone screen or watch face quickly, but they can also be used for glasses and non-electronic surfaces as well. They feature a streak-free formula, so they clean and dry without leaving behind streaks or residue.
Buy at Amazon.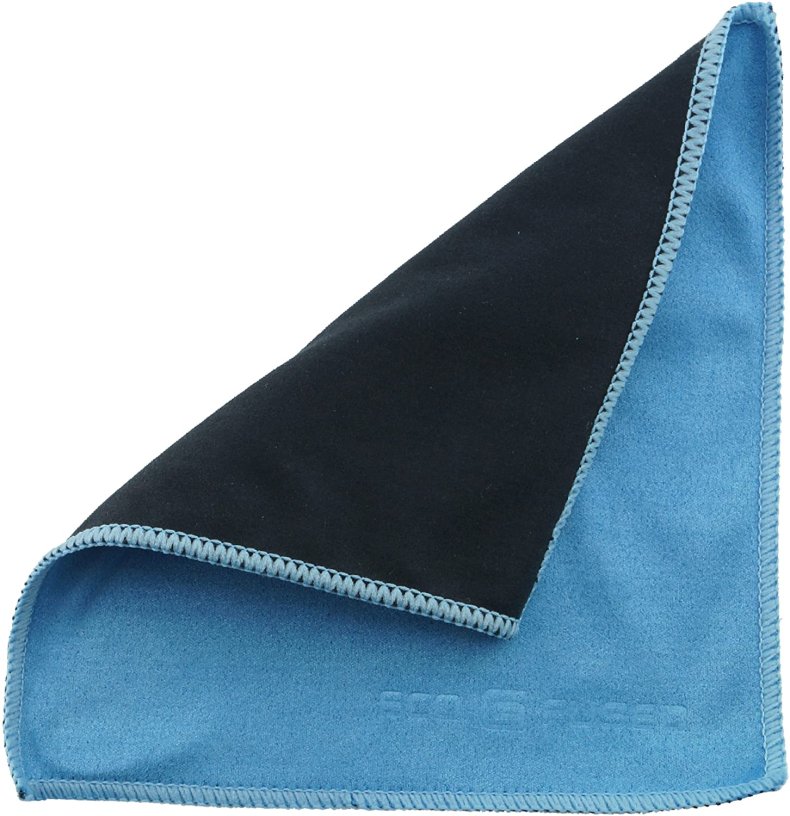 The list of electronic devices that need cleaning keeps growing, which is why a good set of microfiber cleaning cloths is a worthy investment. Whether it's the eye lens for your Oculus VR headset or a smart speaker, the microfiber cloths can wipe away dust and debris without scratching a likely expensive gadget.
This pack comes with five microfiber cloths in a compact, handheld size perfect for delicate items like laptops, tablets and other devices around your home.
Buy at Amazon.
Newsweek may earn a commission from links on this page, but we only recommend products we back. We participate in various affiliate marketing programs, which means we may get paid commissions on editorially chosen products purchased through our links to retailer sites.