The co-working movement has seen explosive market growth over the past decade; during the last two quarters, co-working led global leasing activity in the real estate market. In 2007, there were just 14 co-working spaces. In 2018, there were nearly 18,000.
These co-working spaces are an evolutionary adaptation of today's workforce, which has become increasingly mobile. Long-established work structures are crumbling in favor of flexibility. Job seekers are prioritizing businesses that offer remote work programs, entrepreneurs are embarking on solo startup missions, and freelancers are able to leverage a new wave of work culture.
Under the co-working craze umbrella is a new subset of versatile workspaces: hotel co-working. The hospitality industry is quickly adjusting to the ubiquitous gig economy, revamping traditional, small-scale business centers into fully-formed digital havens. Larger lobbies, conventional meeting rooms, and public spaces have transitioned into robust business hubs.
These new work spaces help build the hotel community, and are much more than glorified lobbies. Hotel management are organizing events, facilitating connections between guests, and bridging the gap between local living and tourism. As a result, these professional communities are uniquely positioned to leverage today's tech trends—for example, some co-working spaces are using digital currencies to build their base, paving the way for a future crypto co-working scene.
Ultimately, in-house co-working spaces contribute to the hotel profile, bringing in additional revenue and boosting overall appeal. The trends are difficult to ignore: modern workers are building businesses and managing positions on the road. These guests seek out-the-box, all-in-one solutions to their travel needs, and hotel co-working spaces deliver.
These seven global co-working hotels are leading the way.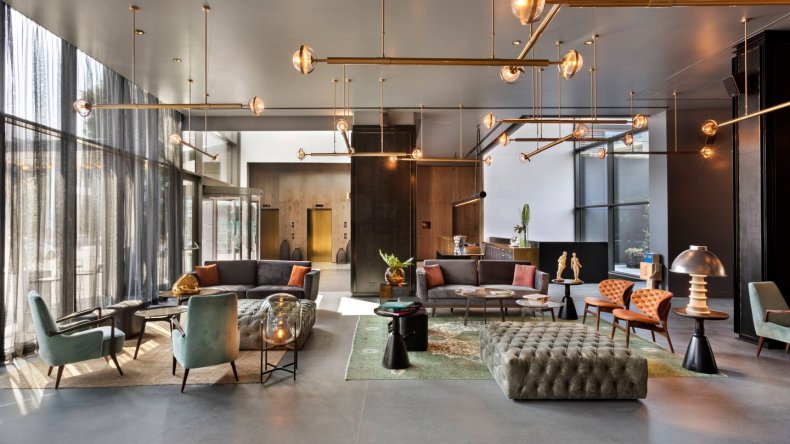 Situated in the center of a thriving high-tech hub, Israel's Publica Isrotel is a prime choice for guests seeking the synergy of modern hospitality and prime working spaces. The well-equipped sixth floor co-working space is framed by scenic sea views and has been uniquely designed to deliver an effective working atmosphere. It boasts a multi-functional seating area, an events hall, soundproof phone booths, meeting rooms, and a stylish lobby bar. Complimentary tap beer and coffee help round out the experience.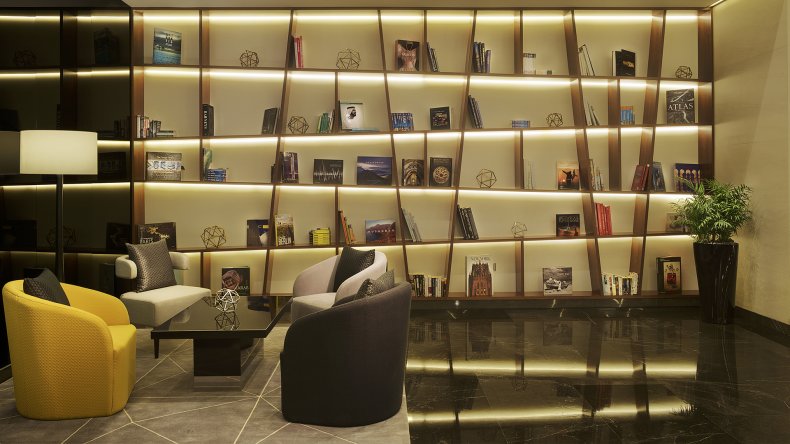 NEST in Hotel Tryp is the region's first fully-integrated co-working space within a hotel. Here, hotel guests mingle alongside local entrepreneurs in a cozy, urban setting built to ignite inspiration and foster community. With its prime position in a dynamic district, it has become the go-to spot for international business travelers and Dubai digital natives. The expansive space incorporates biophilic design to infuse nature into the working environment—a tactic proven to improve mental well-being and productivity. With cozy couches, communal tables, leather banquettes, and private desks, guests have ample space to work and network.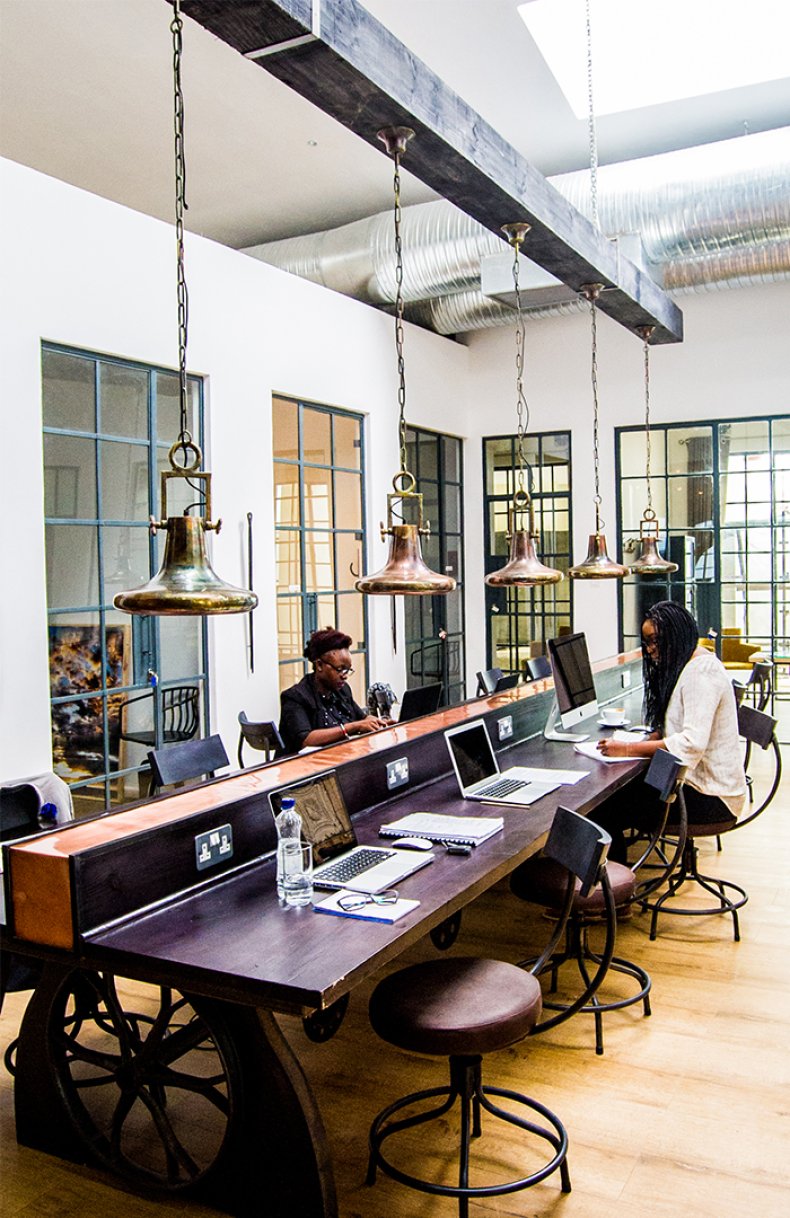 The Works is a recently-launched co-working space built as an extension to the Latitude 15 hotel. Modern facilities make way for ultra-connected workbenches, airy spaces, and private rooms for meetings. Stylish conference rooms accommodate up to 70 people, and are outfitted with all the necessary technology for a successful gathering, while Bean Bag Central is a snug space for collaborative conversation. After work is done, head over to the Other Side Club—a quirky multi-functional space where guests can wine, dine, and socialize.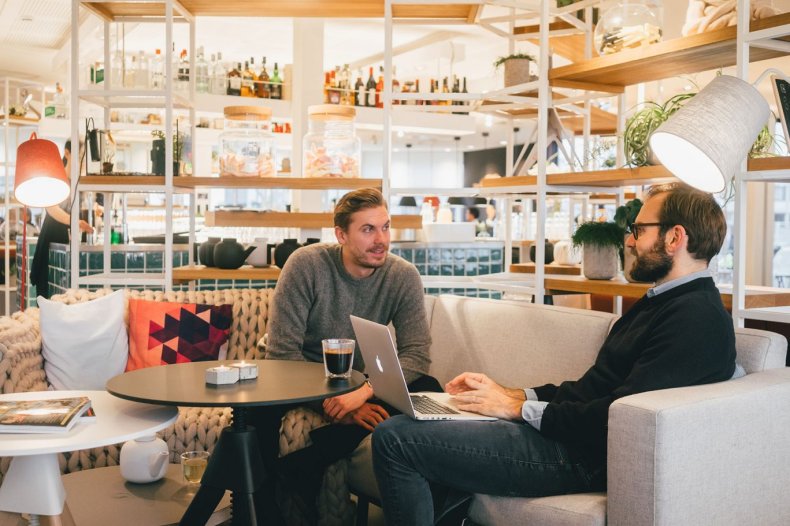 Zoku (Amsterdam, the Netherlands)
Zoku is a curated collective of working travelers and local professionals. Conveniently located in Amsterdam's picturesque canal district, the working space has an on-site community manager to assist with all things work-and-play related. Visitors have access to bright, natural work spaces, a packed calendar of exclusive events, free coffee, and on-demand support. Loft rooms are also designed with the business traveler in mind: long wall-to-wall desks face expansive windows with canal views, while working stations are equipped with a full suite of office supplies.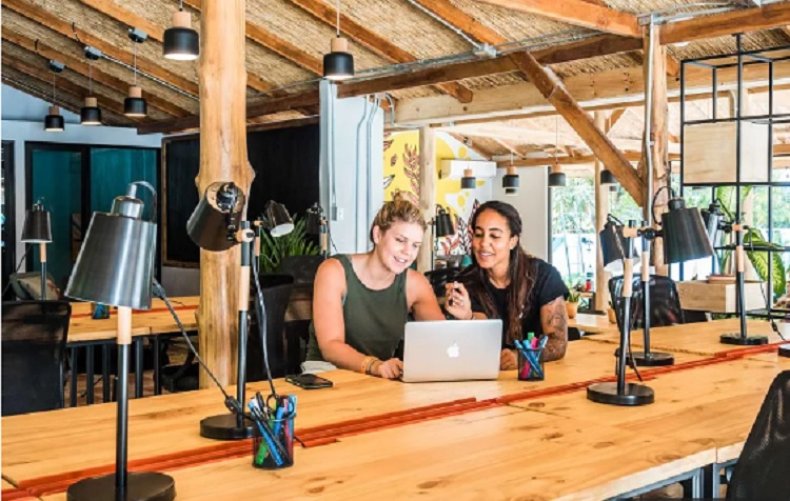 Selina (Bogota, Colombia)
For teams and solo travelers on a lean budget, Selina Candelaria in Bogota bridges the gap between boutique hotel and hostel. The space is outfitted with modish industrial fixes: wooden bench tables, Edison bulbs, exposed pipes, open spaces, and brick walls help cultivate an innovative state of mind. This is what the Selina brand is known for (they offer co-working/lodging hybrids throughout Central and South America). Guests have access to an on-site bar and restaurant, a small library, free tea and coffee, fast WiFi, and daily free events.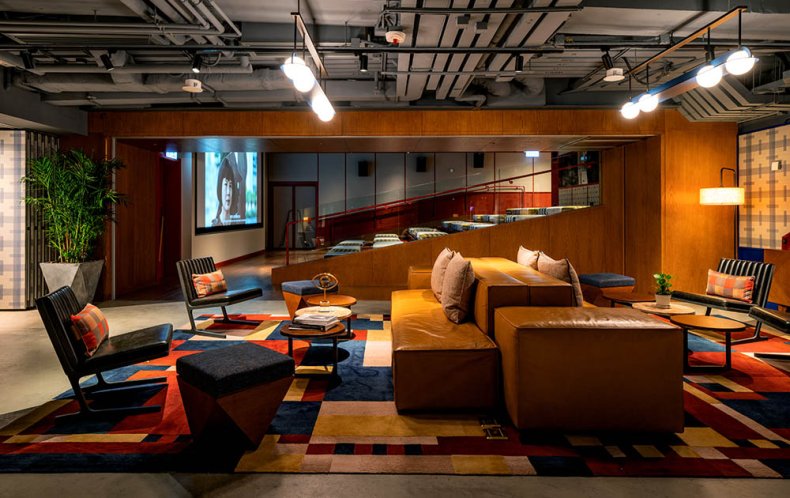 The Eaton House in Hong Kong strives to build connections among visitors. Its Hotel, House, and Wellness areas combine to create the pillars for a vibrant arts and culture incubator. The establishment gathers a community of visionaries from around the world—guests and locals alike—who use Eaton's resources to spearhead their projects. This three-level co-working space offers communal tables, private offices, specialty dining areas, meeting rooms, and yoga studio.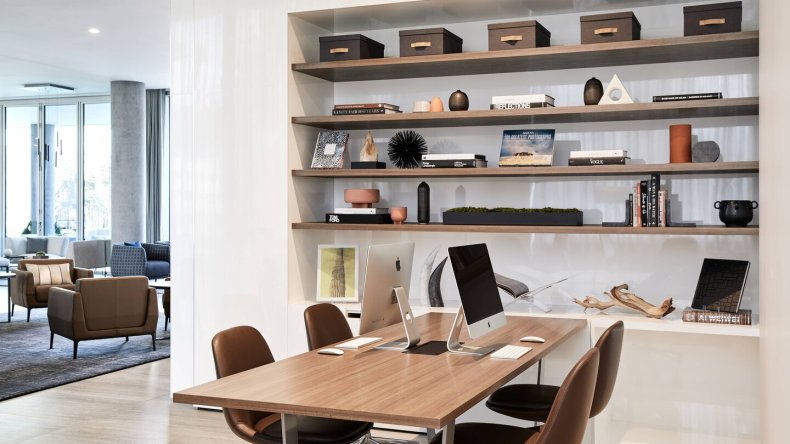 Structure and design reign supreme in the 5,000-square-foot lounge area at AC Hotel Phoenix Biltmore. The hotel invites guests and non-guests to enjoy its work space, where all the resources conducive to productivity are readily available. A 20-seat high table section is a working area by day and bar by night; a small library provides computers, printers, and office supplies; and a cafe where remote workers can enjoy free coffee and biscotti.
Stan Stalnaker is the Founding Director of Hub Culture, a social network service that operates Ven, the only digital currency to thrive on a basket of commodities currencies and carbon futures, making it the world's first green monetary system.