7 Jerry Stiller Quotes to Remember the Actor After His Death
From fans of the hit television show "Seinfeld" or those who remember him in "The King of Queens," to people who were drawn to him in his early career while he performed with his wife, Anne Meara, Jerry Stiller's comments made him a comedy legend.
Actor Ben Stiller confirmed on Monday that his father, veteran comedian Jerry, passed away from natural causes. He wrote on Twitter that the 92-year-old was a great dad, grandfather and "most dedicated husband to Anne for about 62 years."
Jerry launched his career with his wife, Anne, in the late 1950s and the two performed more than 30 times on "The Ed Sullivan Show." They played off their mismatched backgrounds: he, Eastern European and Jewish, her Irish-American and Roman Catholic. Although they ended up breaking up the act and going their separate ways in television and film, the two remained married until Meara's death in 2015.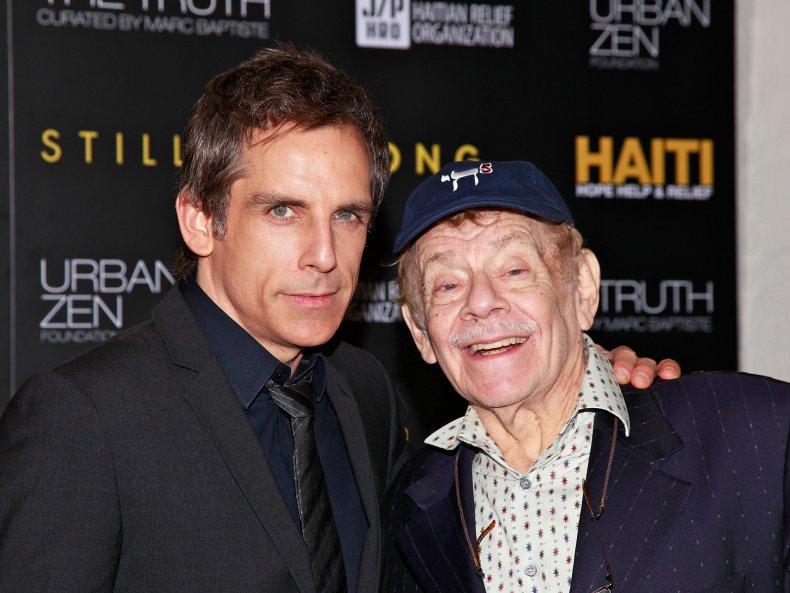 However, working with family was something he continued to do into his 80s. Along with appearing with Meara on "The King of Queens," he also worked with his son, Ben, on numerous occasions. Some may remember him as Maury Ballstein in Zoolander and Zoolander 2, which Ben co-wrote, directed and starred in or The Heartbreak Kid, which also starred Ben.
In 2012, during an interview with the New York Daily NewsStiller said he never thought of stopping his career.. He added, "The only time you ever stop working is when they don't call you."
Here are a few other quotes to remember the actor:
"We managed to hang in there. Today when people get married there's a tendency to run away when things get tough. There is a lot of strength in hanging together."
"George, we've had it with you. Understand? We love you like a son, but even parents have limits." -As Frank Constanza on "Seinfeld"
"I took her out for coffee. She seemed to sense I had no money, so she just ordered coffee. Then she took all the silverware. I picked up her check for 10 cents and thought, 'This is a girl I'd like to hang out with.'" -Stiller told the Associated Press of meeting his wife.
"I've been in therapy 30 years, but not in a group. A wonderful lady has gotten me through every crisis that's come up, and I've had a few." -Stiller, during a 2020 New York Daily News interview
"New York is always changing. As you walk down the street, your life is a new ballgame." -Stiller said in a 2012 interview with the New York Daily News
"That's one of the reasons I think the show was so successful that we weren't thinking of our next line, we were just listening to each other and we liked each other in a very big way. We just made each other laugh." -On the success of "Seinfeld."