7 Noteworthy CBD Oils, Gummies and Waters for Anxiety, Sleep and More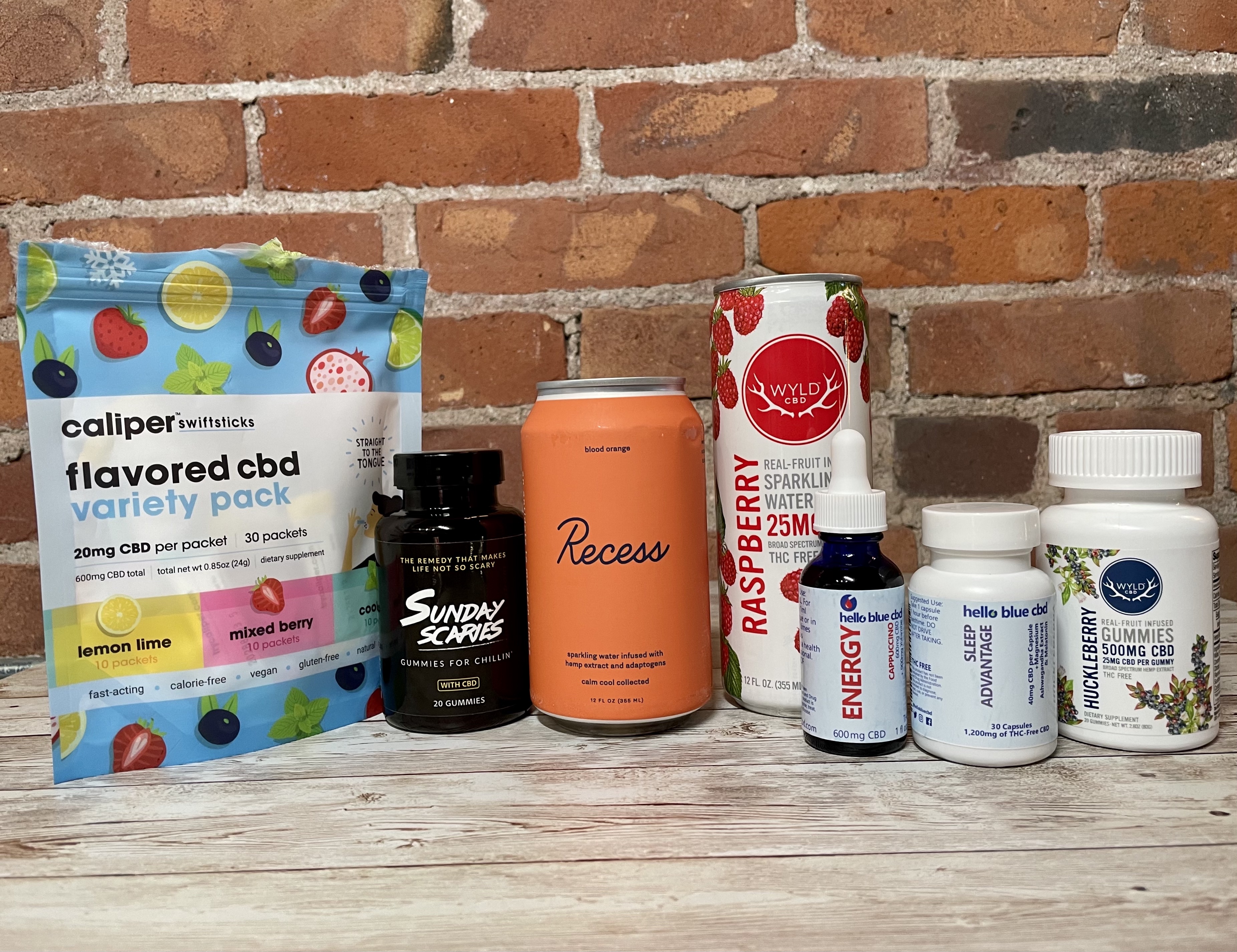 Here are interesting ways you can try CBD in 2021. I tested CBD oils and DBD gummies as well as CBD drinks and a fast-absorbing CBD powder to help you find some new ways that you could take CBD for anxiety, sleep, relaxation or working out.
What is CBD? CBD stands for cannabidiol. It's part of the marijuana or hemp plant. It's commonly used in oils or edibles to help deliver calming effects or feelings of relaxation.
These CBD products are THC free, which means that they don't include the psychoactive part of marijuana. Using these oils, gummies or pills can help you relax, sleep or deliver a sense of calm, but none of them produce a high like medical or recreational marijuana products.
It's important to consult your doctors with any medical concerns, or before making changes or adding supplements to your health plan.
Check out more about these exciting CBD products I tested to see why each one stands out.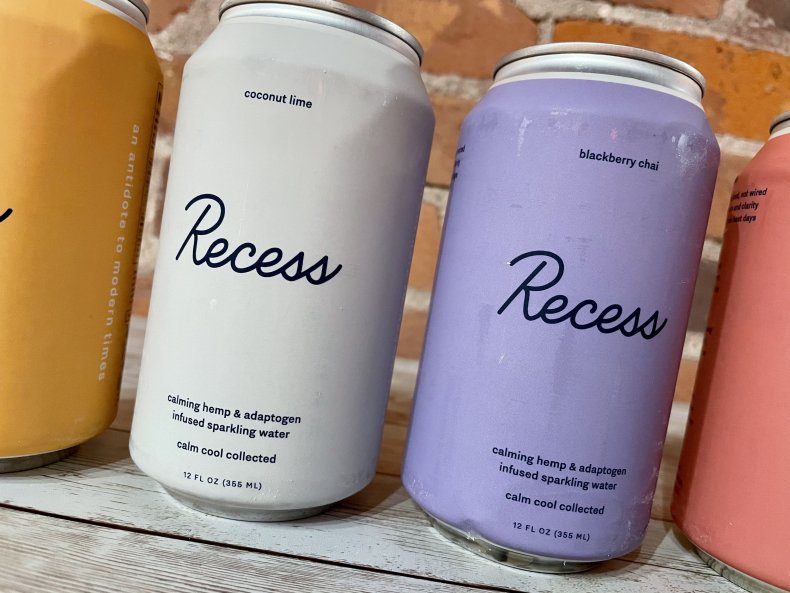 Recess sparkling water with CBD is a crisp, calming drink that brings chill to my afternoon. The Blood Orange is my favorite flavor so far. If you like flavored sparkling water, you'll probably enjoy Recess.
Each can contains hemp extract, American ginseng, l-theanine and lemon balm. After drinking a can, I felt calmer but was still very focused. While I prefer to test some CBD products in the evening, Recess was perfect for a hectic afternoon.
Buy at Recess.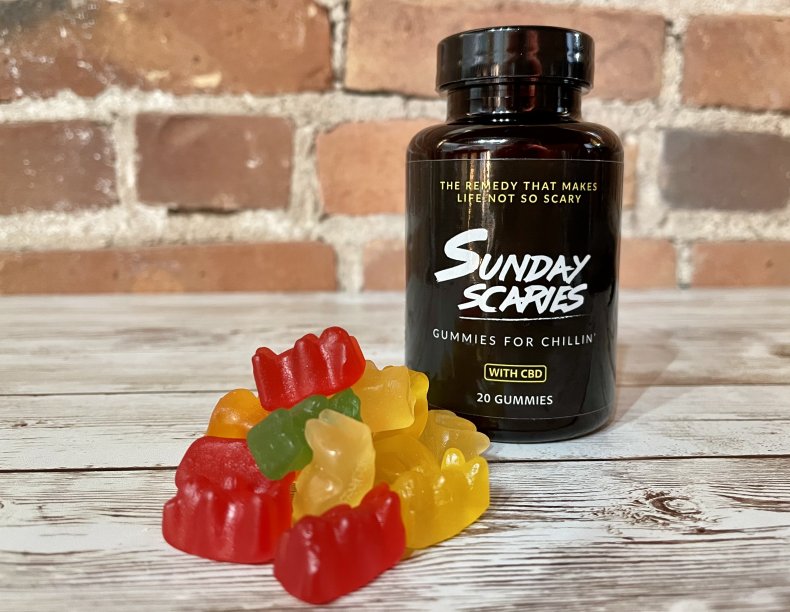 Sunday Scaries aren't just for that Sunday afternoon feeling of dread. Each gummy contains 10 milligrams of broad-spectrum CBD, plus vitamins B12 and D3.
The CBD gummy bears are tasty and offer a great calming vibe. I tested these during an incredibly stressful week with a family emergency, and I noticed I was more relaxed but still mentally sharp enough to process and get some work done. Sunday Scaries are the best CBD gummies I've tried this year. Sunday Scaries also offers a Vegan AF option.
Buy at Sunday Scaries.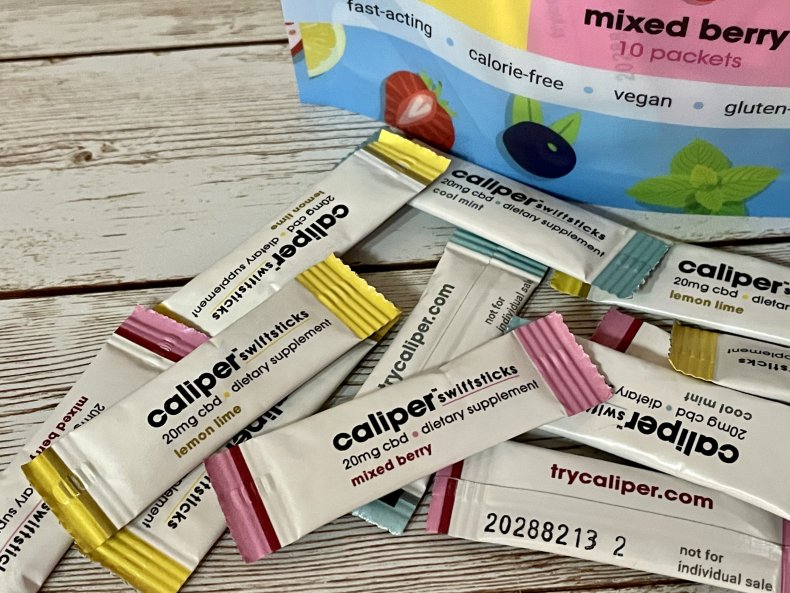 Caliper Swiftsticks are precisely dosed packets of quick-dissolving CBD powder. They're available in three flavors: mixed berry, lemon lime, and cool mint. The packet contains 20 milligrams of CBD.
I love the convenience of keeping a few packs in my backpack and being able to pour a packet on my tongue when needed. Lemon lime is my favorite, but cool mint is quite refreshing. This is a vegan-friendly product.
Buy at Caliper.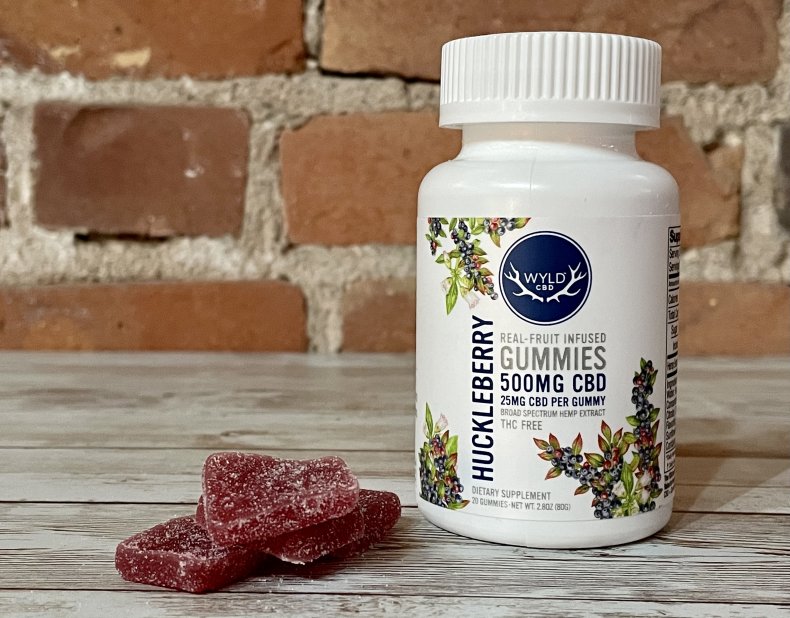 Wyld CBD gummies are made with real fruit, and are gluten free and vegan friendly. The flavors are excellent. I prefer huckleberry during the day and the elderberry gummies that combine CBD and CBN that could help with sleep for late at night.
Each gummy contains 25 milligrams of CBD. The regular flavors are intended deliver calm, and the elderberry gummy helped me get a better night of sleep.
Buy at Wyld.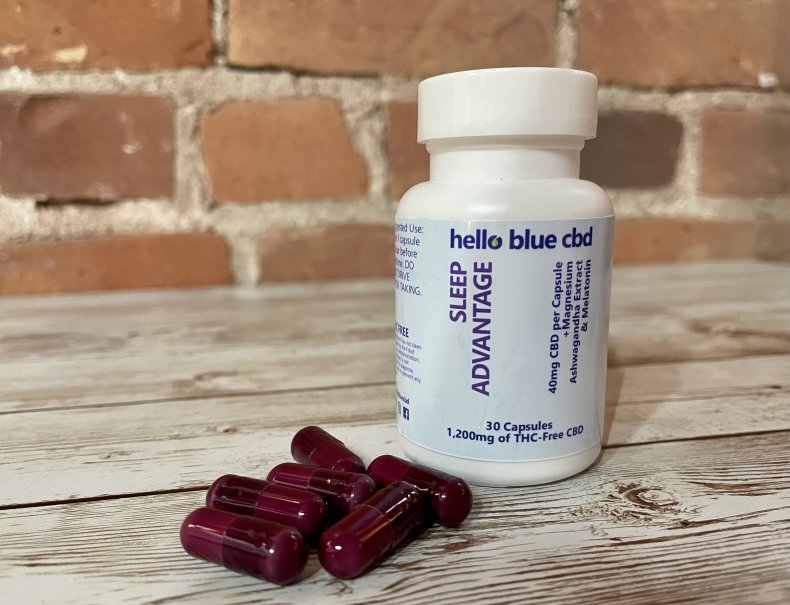 Hello Blue CBD Sleep Advantage capsules are amazing. One of these delivered my best night of sleep in 2021. I took the capsule about 40 minutes before laying down and slept through the night. I woke up refreshed and crystal clear. Normally, I'm up one or two times a night.
If you're looking for an answer to better sleep, you should try this CBD for sleep solution. Each capsule contains magnesium glycinate, ashwagandha extract, 10 milligrams of melatonin and 40 milligrams THC free CBD. This is a vegan product.
Buy at Hello Blue CBD.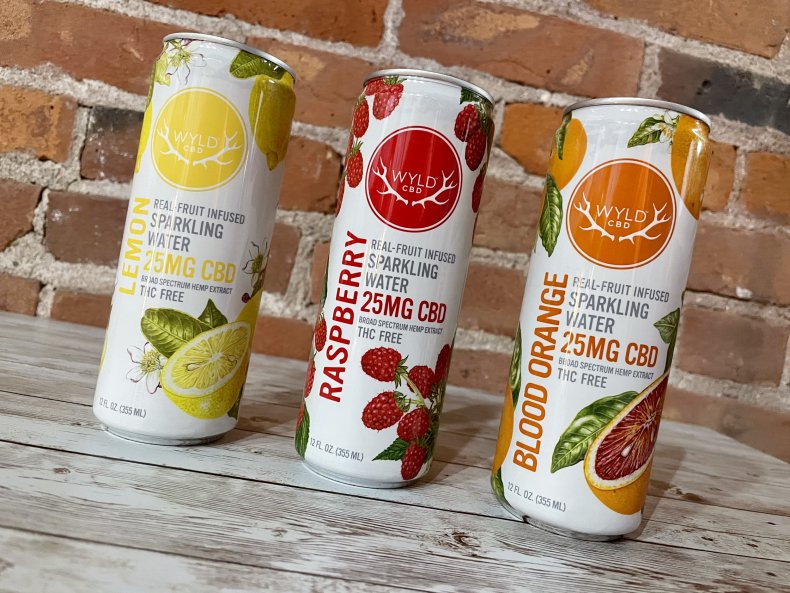 Wyld CBD sparkling water is an excellent way to enjoy CBD. I love the raspberry flavor and the chill feeling that drinking a can of this offers. If you're looking for a nonalcoholic way to relax at the end of a long day, this is an excellent option.
Each can contains 25 milligrams of CBD. Wyld CBD sparkling water is vegan friendly, gluten free and made with real fruit.
Buy at Wyld.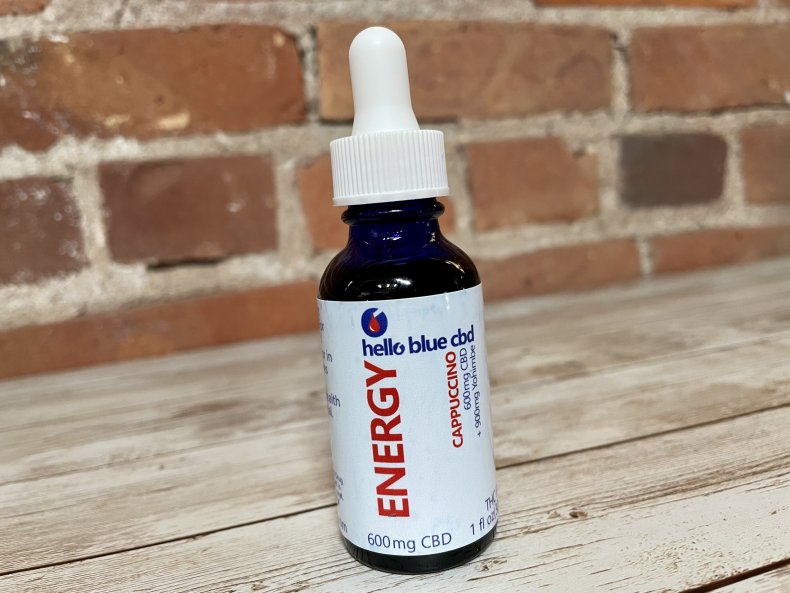 While most CBD products are for relaxing, anxiety or sleep, they aren't all focused on downtime. Hello Blue CBD oil for energy is a CBD oil that gives you a boost of energy.
The CBD oil for energy combines CBD and yohimbe to deliver a pickup without yet another cup of coffee or an energy drink. I tested the cappuccino flavor for an afternoon energizer during a very long week—even though it was only Wednesday. The flavor is good, and I felt more alert for the rest of my workday.
Buy at Hello Blue CBD.
Newsweek may earn a commission from links on this page, but we only recommend products we back. We participate in various affiliate marketing programs, which means we may get paid commissions on editorially chosen products purchased through our links to retailer sites.