7 Quotes From 'Jeopardy!' Master James Holzhauer
With the first brainy battle in Jeopardy!'s much-discussed Greatest of All Time tournament already behind us, it is still anyone's game.
Competing for recognition as the top contestant in the syndicated game show's decades-long history—and $1 million—are Ken Jennings, James Holzhauer and Brad Rutter. However, many fans and media sites appear to be placing their money on Holzhauer, a professional gambler from Illinois, for the win.
"Holzhauer remains 2019's golden boy, and currently holds the all-time record for highest winnings in a single game with $131,127," The Wrap wrote of the contestant, who is perhaps best known for taking home $2.4 million during a 32-game winning streak.
Below are seven quotes from one of Jeopardy!'s top players as the week of prime-time tournaments continues.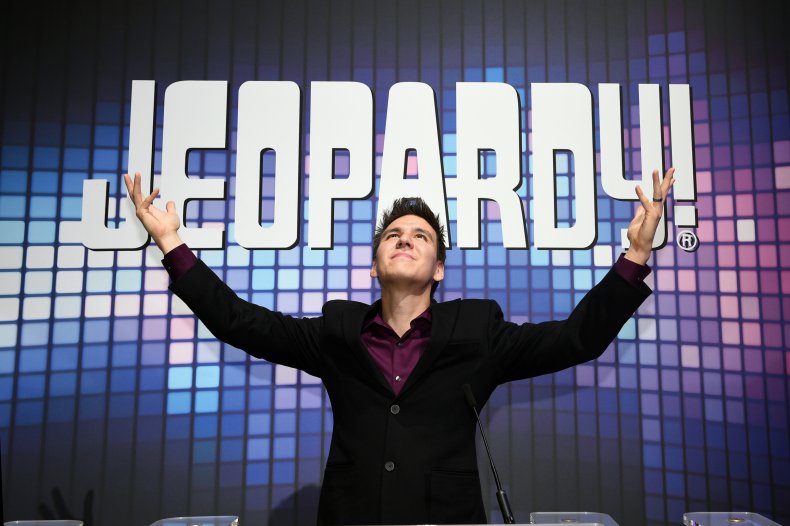 "Anytime you learn something new, you're just trying to file it away—might be useful one day."—From an interview on Good Morning America
"I would definitely say it's [the traditional way of playing Jeopardy!] too risk-averse. The funny thing is, my strategy actually minimizes the risk of me losing a game. There's times in a football game where a team goes for a big TD pass. If you don't take a risk like that, you're not going to win. Really, the big risk is never trying anything that looks like a big gamble."—From an interview with The New York Times
"There were times in school where I would say, 'I should go to class,' but I could make $100 playing online poker if I didn't go." —From an interview with The New York Times
"I kind of didn't look at anyone else's strategy for Jeopardy! I thought, I'm going to build this from the ground up.… If I had never seen a Jeopardy! game played before, what would I have to do to play it to maximize my winnings, maximize my chances of winning?"—From an interview with the Chicago Tribune
"In Chicagoland, they had afternoon Jeopardy! and afternoon Cubs games when they were at home, so that was basically what I would watch and it's what got me interested in Jeopardy! and sports statistics at an early age."—From an interview withthe Chicago Tribune
"As a sports fan, I like the one-and-done playoff setups of the NFL and NCAA, but a best-of-seven gives the favorite a much better chance of prevailing in the end. I give the Jeopardy! team a lot of credit for coming up with a great format to settle the debate as best they can."—From an email to the Las Vegas Review-Journal
"I've said all along that Emma is an all-time great player, and I'm proud it took that level of competitor to defeat me. Now the world sees that I wasn't just making excuses. But the whole point of the TOC [Tournament of Champions] is to play the best of the best, and Emma and Francois Barcomb certainly proved that Emma Boettcher and Francois Barcomb belonged in the final three."—James Holzhauer