7 Restaurants and Bars from TV Shows and Films in Los Angeles
It's easy to eat and drink where your favorite TV shows and movies were filmed in Los Angeles
It's no surprise that Los Angeles is crammed with restaurants and bars that have become famous for playing small and big roles in numerous TV shows and movies. You might not be able to dine with Brad Pitt but you can eat or drink where he filmed a movie. There are too many spots to list all of them but here are seven favorites.
View this list in Google Maps.
The Blue Room
A local Burbank favorite, this dive bar is – as you'd expect from the name – coated in the hue of blue: blue booths, blue chairs, even blue lights. Some might remember it as having a small role in the 2000 Christopher Nolan film "Momento" starring Guy Pierce, which is ingeniously told backward.
916 S. San Fernando Blvd., Burbank
Remember the 1996 film "Swingers" starring Jon Favreau and Vince Vaughn? Then you'll remember the Dresden Room, an atmospheric lounge in the Los Feliz section of Los Angeles. And you'll especially remember Marty and Elayne, two resident performers who play kitschy cover songs on a keyboard and bass. Marty and Elayne are still playing at the Dresden Room every night from Tuesday to Sunday.
1760 N. Vermont Ave., Los Angeles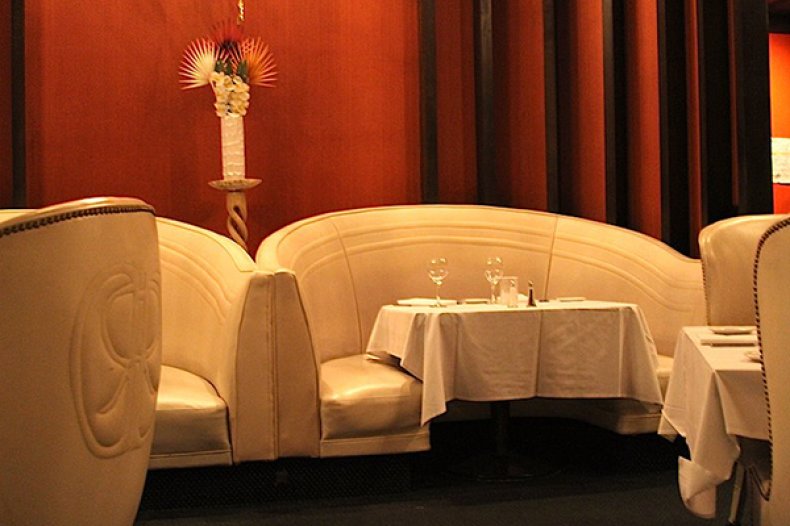 Fans of "Mad Men" often associate the TV Show with New York, even though much of it was filmed in Southern California. So, it's no surprise that there are some spots around Los Angeles where scenes were shot. One of those is HMS Bounty, a bar and restaurant in Koreatown where Peggy goes on a date in a restaurant called La Trombetta. Today HMS Bounty is an old-school dive where you can sip potent vodka sodas or and gin and tonics.
3357 Wilshire Blvd., Los Angeles
Little Sheep Mongolian Hot Pot
If you watched TV in the 1990s, you're certain to remember the famed Peach Pit diner from "Beverly Hills 90210" where the entitled high schoolers often hung out. The real Peach Pit is long gone; in its place is a Mongolian hot pot restaurant in Old Pasadena. But if you want to capture some of those old Dylan McKay and Brenda Walsh vibes, you still might be able to feel their presence here.
45 S. Fair Oaks Ave., Pasadena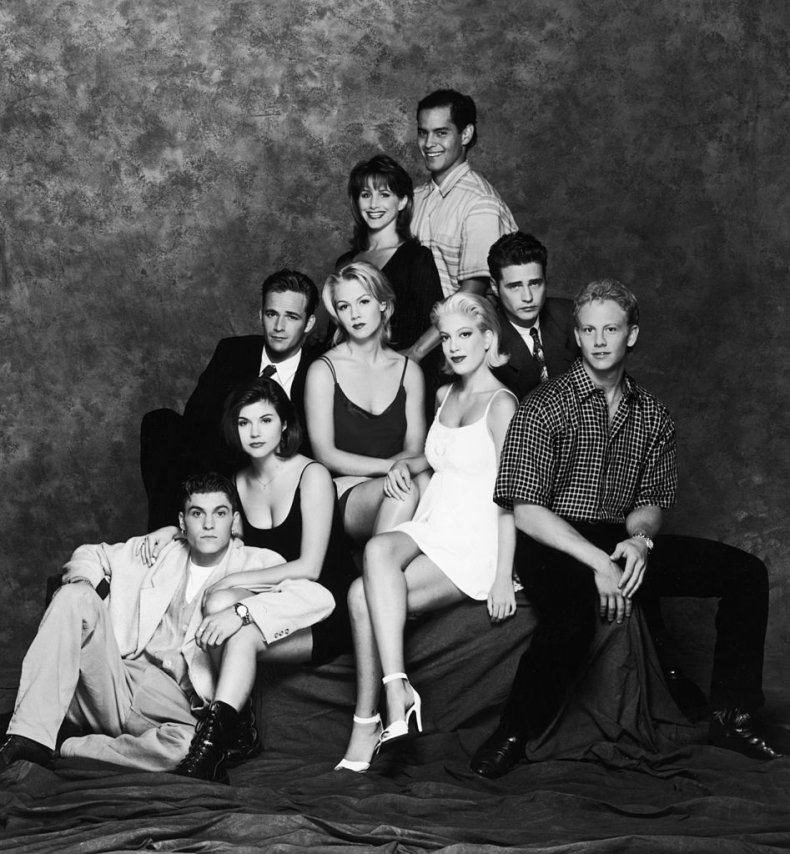 Pat & Lorraine's Coffee Shop
Eight guys in black suits sit around a table in a diner fictitiously called Bob's Pancake House. The guys are named Mr. White, Mr. Blue, Mr. Pink, Mr. Brown, Mr. Orange, Mr. Brown, Nice Guy Eddie Cabot, Joe Cabot. Do you know what film we're talking about? Reservoir Dogs was director Quentin Tarantino's first film. Today you can dig into a stack of pancakes at this Eagle Rock diner and pretend the bad boys of this film are still huddled up at a table across the room.
4720 Eagle Rock Blvd., Los Angeles
This Downtown LA strip bar was used by director Quentin Tarantino twice: for "Kill Bill 2" and for "Jackie Brown." It's safe to say he likes it here. Probably for the better-than-average pub grub like the fish and chips, nachos, and the burger topped with bacon, cheese, and guacamole.
1751 E. Olympic Blvd., Los Angeles
This famed Sunset Strip music venue and bar has seen its fair share of legendary artist and bands play on its stage. But it's hard to top The Doors who were regulars here in the late 1960s. It's also where some of the concert scenes from the 1991 Oliver Stone film "The Doors" were shot. Today you can see live bands perform here. And who knows? Maybe you'll see the next Jim Morrison on stage.
8901 Sunset Blvd., West Hollywood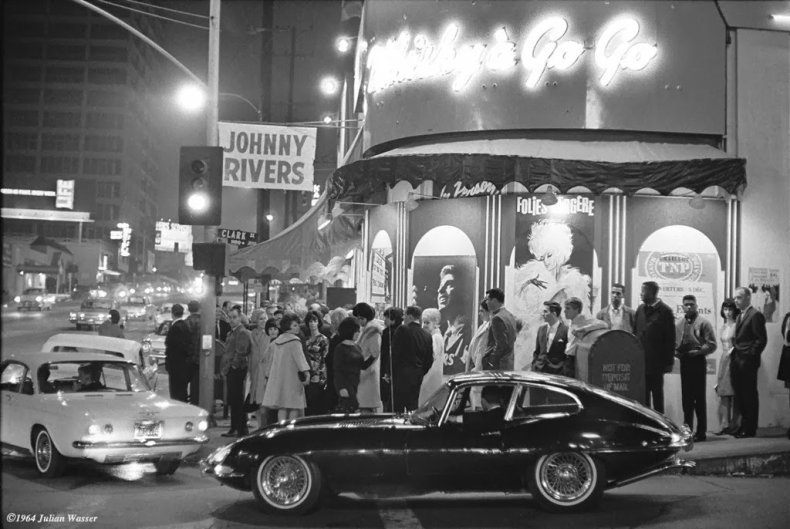 7 Restaurants and Bars from TV Shows and Films in Los Angeles | Culture