Seven Shows and Films to Watch This Weekend on Netflix, Amazon and Hulu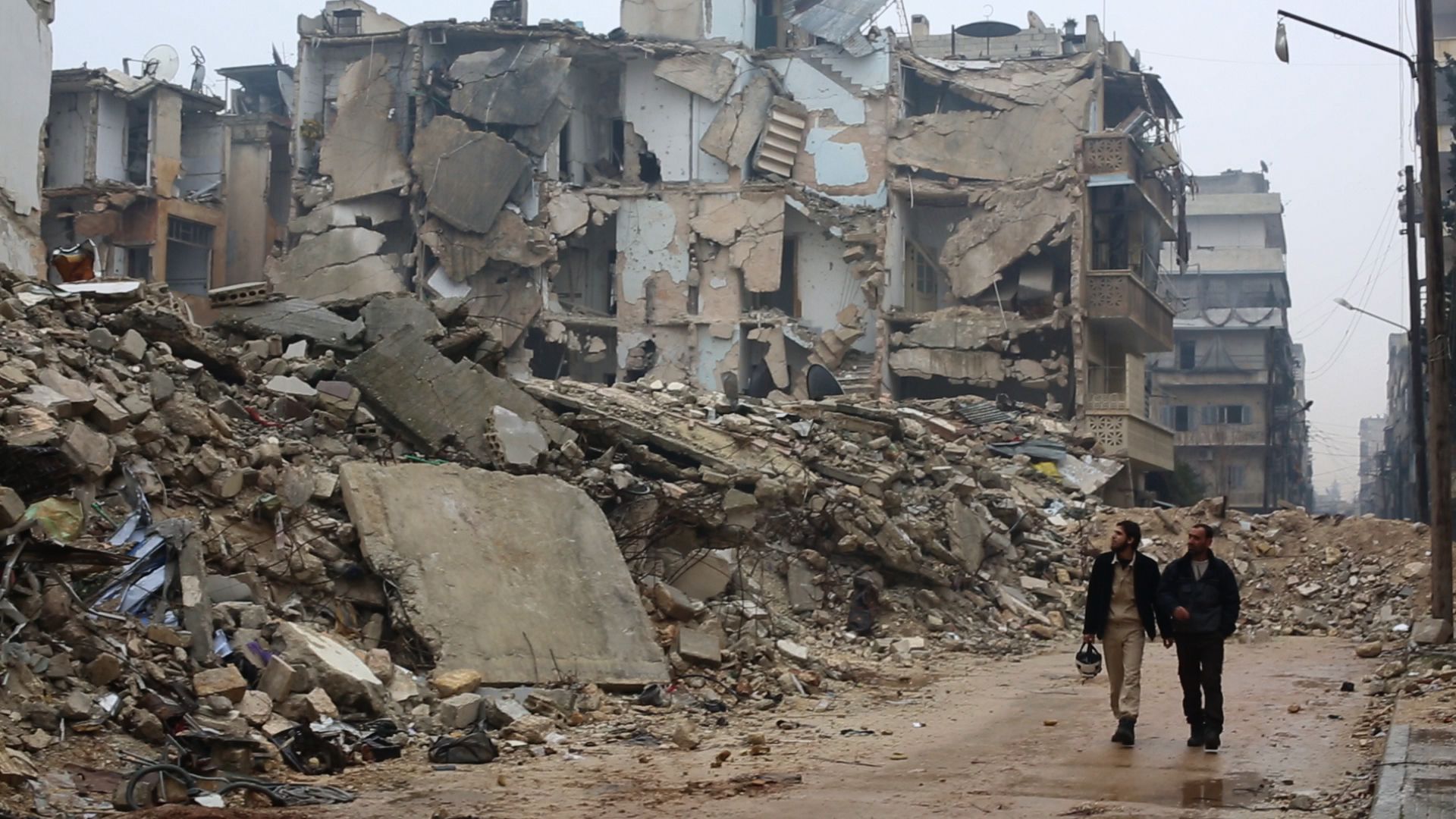 For those who are exhausted by the presidential campaign and coverage of He Who Must Not Be Named, there are plenty of newly added shows, movies and documentaries to escape into this weekend for some much-needed sanity and perspective.
On the more serious side, Netflix has two new documentaries, Extremis and The White Helmets; for lighter weekend fare, Dancing With the Stars fans can stream the Season 23 premiere on Hulu, and the first season of Amazon's new original series, Fleabag, is up. And finally, for those who really want more politics but of the fictional variety, it might be a good time to take a dive back into The West Wing.
Here are some suggestions for this September weekend:
Dancing With the Stars: Season 23 premiere (Hulu, September 13)
If you missed the first episode of the 23rd season of Dancing With the Stars, it's now available to stream on Hulu. Athletes Ryan Lochte, Laurie Hernandez and Calvin Johnson Jr.; former Texas Governor Rick Perry; music artists like Kenny "Babyface" Edmonds and Jana Kramer, and other stars take the stage with professional dancers.
Extremis (Netflix, September 13)
Shot in an intensive care unit, Extremis explores "the harrowing decisions that doctors, families and patients face in urgent end-of-life cases," according to Netflix's description.
Bridget Jones's Diary and Bridget Jones: The Edge of Reason (Hulu, September 15)
The newest installment in this comic saga, Bridget Jones's Baby, is out in theaters Friday. The first two movies are now on Hulu for those who want to brush up in preparation.
Read in Newsweek: "Bridget Jones's Baby: Why Is Bridget Jones's London So White?"
The White Helmets (Netflix, September 16)
This short documentary follows volunteer rescue workers who try to save survivors trapped in rubble after bombings and civilians otherwise affected by violence in Syria. Filmed in the Syrian city of Aleppo and Turkey earlier this year, it's a recent window into an ongoing war with no visible end.
Read in Newsweek: "The White Helmets: Netflix Documentary Follows Syria's Volunteers From Training to Rescue"
Fleabag (Amazon, September 16)
Adapted from Phoebe Waller-Bridge's one-woman show, which she performed at the Edinburgh Festival Fringe in 2013, the six-episode season of Fleabag follows a protagonist of the same name. Waller-Bridge wrote and stars in the show as an " angry and rage-y" single woman, a "sexually rapacious, anger-riddled, flailing London café owner" who is "confused about feminism and how to be a good feminist."
The Beatles: Eight Days a Week –The Touring Years (Hulu, September 17)
Ron Howard's new documentary delves into the band's early years and staggering fame during the '60s. It promises "rare and exclusive footage" and plenty of music, along with interviews taped specifically for it with the two remaining members, Paul McCartney and Ringo Starr.
Read in Newsweek: "The Beatles Were Louder Than a Jumbo Jet at Shea Stadium, Data Reveals"
The West Wing: Seasons 1-7 (Netflix)
The West Wing racked up dozens of Emmy and Golden Globe nominations during its seven seasons on the air (1999-2006) and took home several wins. At a time when many might be jaded by the current presidential race, President Josiah Bartlet (Martin Sheen) and his staff might provide just the right escape into a fictional world of politics.