The 7 States Where You Can Get the Largest Home for Your Money
A large house encircled by a white picket fence and surrounded by a well-manicured lawn has long symbolized the American dream: the achievement of homeownership, financial stability and peaceful living that Americans could accomplish if they only worked hard enough for it.
But that dream has literally shrunk in the past few decades—or at least the size of the house with the backyard it promised. According to data from the U.S. Census Bureau, the average lot size for a new single-family home fell from 18,760 square feet in 1978 to a record low of 13,896 square feet in 2020.
Lot size has shrunk alongside supplies, with a lack of inventory combined with high demand in the past two years pushing home prices up to levels that many now consider unaffordable.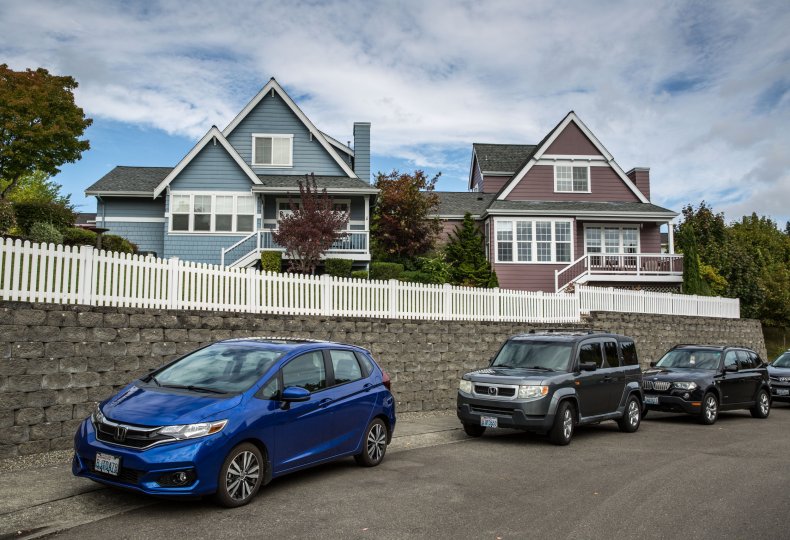 But lot size is wildly different across the country, with some states still offering large lots for a better price than those who have less space available.
Angi, an online home services company, crunched the numbers of over 390,000 Zillow listings to compile The 2022 U.S. Lot Size Index, a collection of data which look at the size and cost of lots offered by each state and by major cities across the country. Data and price per square foot refers to May 2022.
These are the 7 states that offer the largest lot size:
Vermont (median lot size: 78,408.0 sq. ft)
New Hampshire (median lot size: 49,222.0 sq. ft)
Maine (median lot size: 45,738.0 sq. ft)
Montana (median lot size: 43,560.0 sq. ft)
Alaska (median lot size: 42,422.5 sq. ft)
Mississippi (median lot size: 31,798.8 sq. ft)
Connecticut (median lot size: 30,927.6 sq. ft)

Maybe not surprisingly, the states with the largest lots are also some of the ones where the cost of residential land is cheaper. These are the 7 states that has the least expensive land per square foot:
Mississippi (median price per lot size: $5.71)
Vermont (median price per lot size: $5.95)
Maine (median price per lot size: $7.17)
Arkansas (median price per lot size: $7.85)
West Virginia (median price per lot size: $9.67)
Alaska (median price per lot size: $10.02)
New Hampshire (median price per lot size: $10.70)
Lot sizes depends on available land. In densely populated urban areas, lots tend to be smaller, even though they are likely more costly. Cities like San Jose, Miami, Seattle and Portland offer small but expensive lots to homebuyers.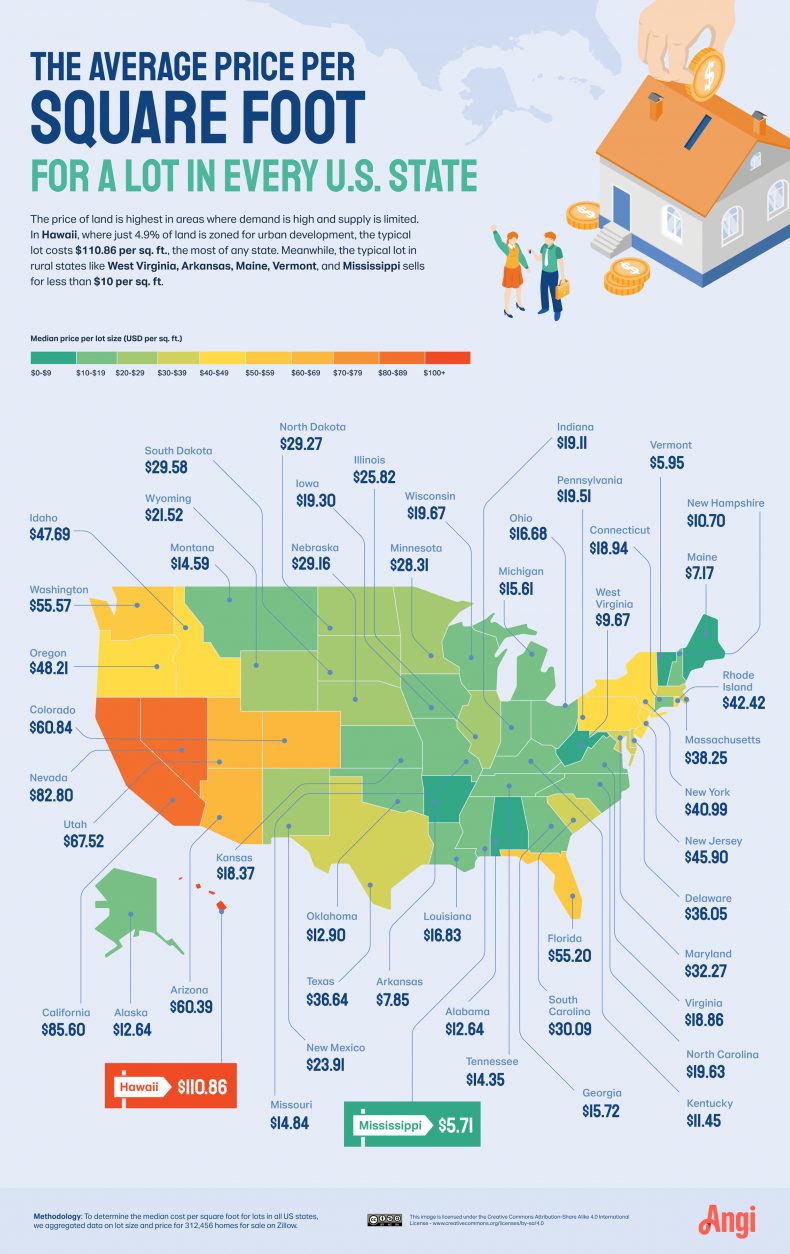 In Nevada—the state offering the smallest lots at an average of 7,405 square feet—lots go for $82.80 per square foot, the third highest rate in Angi's list. The company also found a link between newly built home and lot sizes: some 34.6 percent of homes in Nevada were built in 2000 or later, the largest share of any state in the U.S.
But recent polls have proved that many Americans have changed their mind over the size of their dream home. In 2018, a survey of 2,000 Americans by Homes.com found that for a majority of respondents, the ideal home had four bedrooms, three bathrooms and an open kitchen plan covering about 2,756 square feet.