7 Super Bowl TV Upgrades You Can Buy Today at Walmart & Best Buy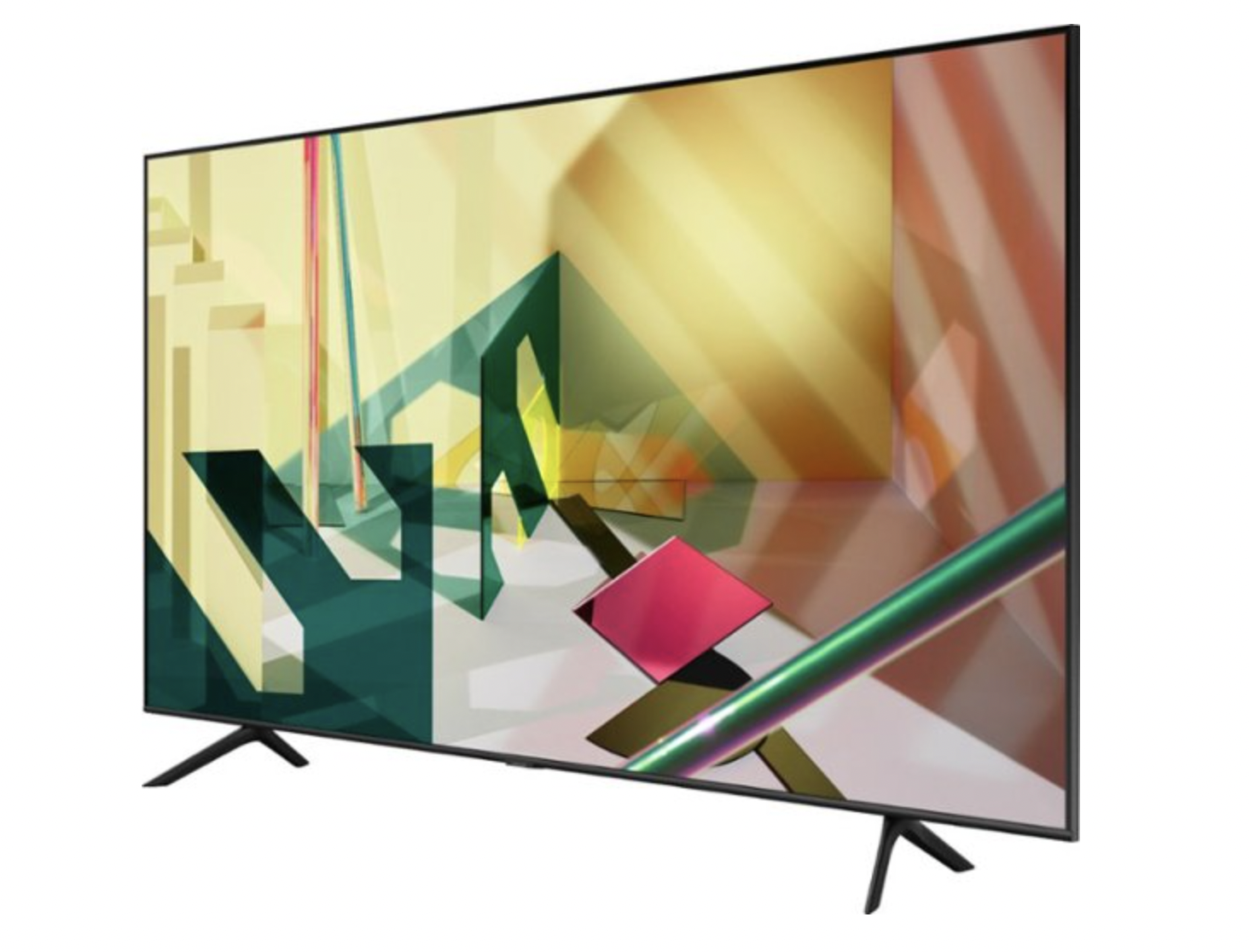 These are the best TVs that you can buy today in time for watching the 2021 Super Bowl on Sunday, February 7th. These are great upgrades for your TV set that are great for football and other sports as well as streaming and video games.
Whether you normally go to a friend's house to watch the Super Bowl or out to a bar, this year is decidedly different, and it is a tempting time to upgrade your home setup.
You can find amazing Super Bowl TV deals at Walmart and Best Buy that you can order online for in-store pickup in as little as an hour, and set up at home on your own in a few minutes. Even if you aren't a tech expert, you can set up your new TV with a few cables and a little patience.
The best Super Bowl TVs you can buy today start at $269, so even if you are on a budget, you can upgrade your setup. These TVs are all Smart TVs, so you can connect them to WiFi and stream without needing an extra device plugged in.
These TVs are available for pickup in-store or curbside at a local store like Walmart and Best Buy.
The LG 43-inch 4K TV packs in all the features that you need in a new TV. It includes a 4K resolution, supports multiple HDR standards and is a smart TV with WebOS. You can also use AirPlay 2 to stream to the TV from your iPhone, iPad or Mac. It works with Apple HomeKit for smart home control and Google Assistant or Alexa when you have a voice assistant device.
Buy at Best Buy.
The Vizio M Series MQ6 at Walmart is a great deal at $548. This set features a 4K resolution, support for the major HDR formats, including Dolby Vision and the new IQ Active Processor to make HD content look better on your 4K TV. The V-Gaming Engine automatically adjusts to the best gaming modes when you use the Xbox or PlayStation to game. With SmartCast, you can stream your favorite apps and services. It also supports Apple AirPlay & Chromecast.
Buy at Walmart.
If you are looking for a big screen for the big game, the TCL 75-inch Class 4 4K TV is a great option at the price. This is a 4K TV with support for two HDR formats. It runs Android TV as the smart component which connects to popular streaming apps and services. You can use Google Assistant to control the TV, and it is built-in. You can cast content from your phone or laptop to the TV.
Buy at Best Buy.
This Samsung 75-inch 4K TV is an excellent option if you want great upscaling from HD to 4K, support for HDR, and a good Smart TV option. Standout features include an auto game mode for lower input lag and better-looking gaming, the ability to AirPlay to the TV with AirPlay 2 and support for Google Assistant.
Buy at Best Buy.
The Vizio P Series Quantum is a top pick at the price. You get a great looking 4K image with support for multiple HDR formats. The smart TV platform works with a wide range of apps, and you can AirPlay or use the built-in Chromecast to mirror your mobile device to the TV. This TV supports auto game mode for lower input lag when you connect a PlayStation or Xbox.
Buy at Best Buy.
The Samsung Q70T is a great option with 4K support for HDR10+ and HLG, including Samsung's Quantum HDR tech. The Smart TV system is powered by Tizen and supports popular apps and services. The TV supports 120Hz refresh rates and an auto-game mode, which is excellent for gaming on the new consoles. This TV also supports AirPlay 2 for Apple devices and SmartShare for Samsung devices.
Buy at Best Buy.
The Vizio 65-inch OLED is an epic deal at this price. It's the TV I watched the playoffs on, and I love the quality of this display. OLED allows for incredibly deep blacks and bright, vivid colors. The TV features a 120Hz refresh rate, four HDR formats, packs in Smart TV features as well as Chromecast and AirPlay 2 support. The TV works with HomeKit, Siri, Alexa and Google Assistant. Auto gaming mode switches over to the best settings for gaming when connected to new consoles from Sony and Microsoft.
Buy at Best Buy.
Newsweek may earn a commission from links on this page, but we only recommend products we back. We participate in various affiliate marketing programs, which means we may get paid commissions on editorially chosen products purchased through our links to retailer sites.