7 Tesla Accessories to Supercharge Your EV Experience
Buying a few accessories can really bolster the usefulness of the clean and minimal interiors found in Tesla's Model 3 and Model Y. Tesla sells some accessories for its cars, like floor mats and a trunk organizer, but enthusiasts and third-party companies have largely been the ones to create new gear for Tesla's electric vehicles.
The list of items new owners should look at ranges from the practical, like a protective wrap for the center console, to the fun, like an air mattress for Tesla camping. Both the Model 3 and Model Y share a very similar overall size and interior design, so if an accessory works for one car, it should work for the other, too. Check out the list below to get a sense of all the available options for these EVs.
Jeda is a company born out of enthusiasm for Tesla's cars, as evidenced by its narrow focus on only those EVs. Since the Model 3 was released, Jeda has designed products that find a unique way to address a driver's needs. Jeda first started with a wireless charging mat for phones to rest on in the car. That was followed up by a sleek, form-fitting USB hub and add-on data storage solutions.
Now the company has released its Jeda Tray, which organizes and can charge AirPods and an Apple Watch. While the amount of space available in Tesla's center consoles is generous, it isn't set up to be the most useful. The Jeda Tray helps address some of these concerns by adding specialized sections that fit common items, including Apple accessories. The tray plugs into the car's USB port with the included cable, so that it can charge those accessories, as well. Charging an Apple Watch might be a less common task, but it's a nice addition. Much more practical is the ability to keep AirPods' battery topped off and ready to go.
The tray currently works for the first-generation Model 3 and Model Y center consoles that were produced before the 2021 refresh.
Buy at Jeda.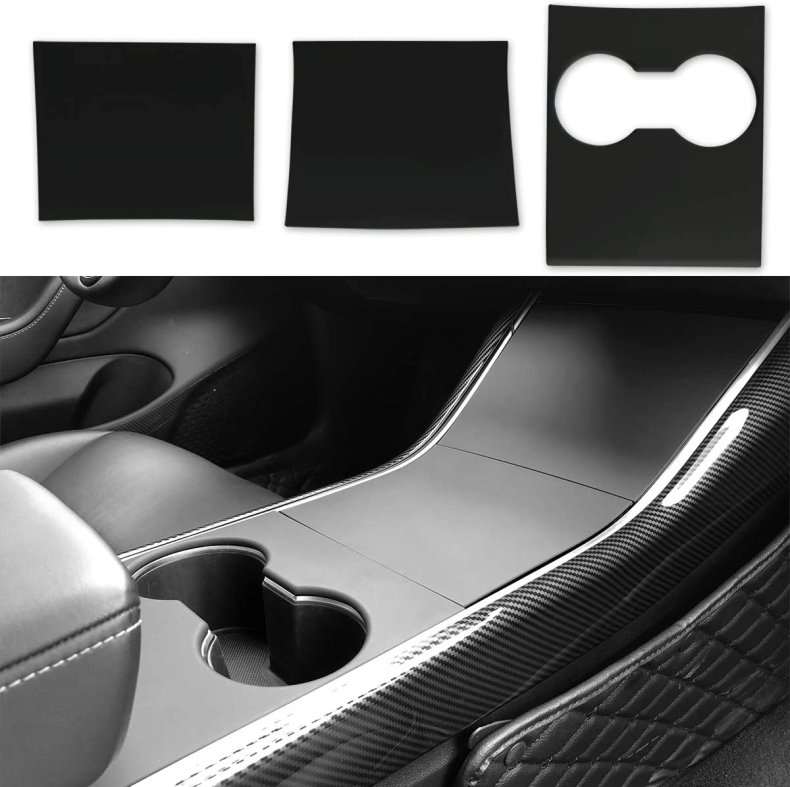 One of the literally glaring features of the Model 3 and Y interiors, when they were first released, was their glossy center console. While the console may look great, it also can become smudged just by looking at it wrong. In an effort to keep the glossy surface from becoming scratched, it has become a popular option to cover it in a vinyl wrap. BMZX offers a version that fits both the old-style consoles and the newer, refreshed ones.
Beyond wrapping the console for protection, some people prefer a different aesthetic for that area of the car. The wrap is one way to add a carbon fiber or matte black look to the interior.
Buy at Amazon.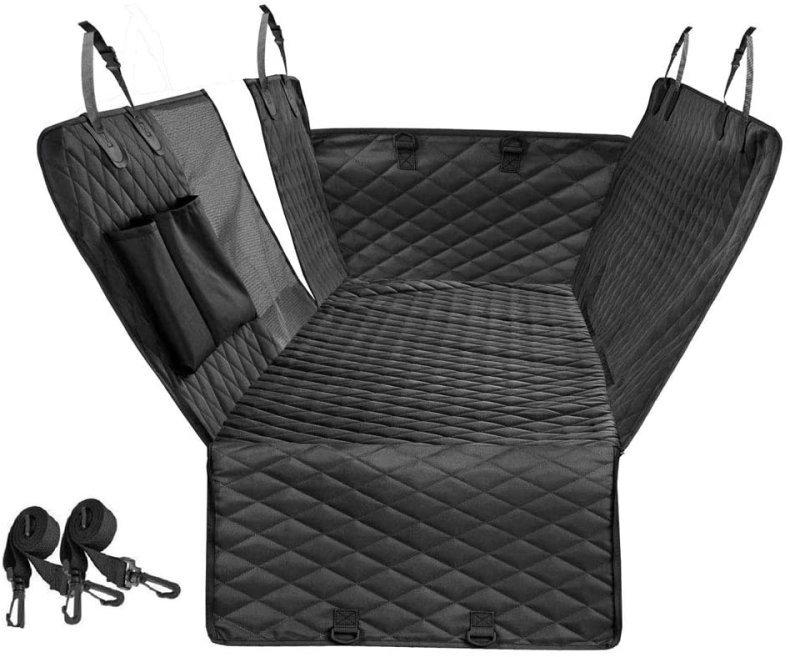 Likely, your pup is just as excited to take a ride in your new electric car as you are. To avoid seat punctures or unnecessary dirt, be sure to check out this seat cover specifically designed to carry pets in the back of your Tesla.
This Tesmanian seat cover for pets will attach to the back headrests and the front ones to form a U-shape of fabric that protects nearly all of the rear seating area. Dogs and other pets may be the main use for this, but the cover could also be handy to transport items that might otherwise be too dirty to put in the back seats.
Buy at Amazon.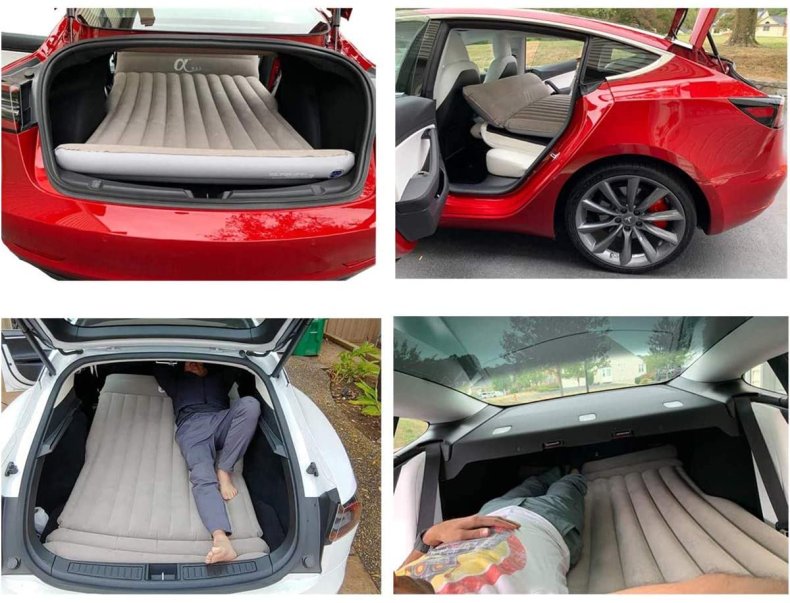 Are you confused about why you might need an air mattress for your Tesla? It's a bit surprising, but the cars actually make a good place to camp for a night or two. All Teslas now have a dedicated Camp Mode that will keep the heat or AC on all night at your preferred temperature.
The Model Y, with its wide-opening hatchback, is likely the best vehicle for this task, but if you fold down the Model 3 seats in the back, it will also fit an air mattress just fine. This one from Topfit can also work with a wide range of car types outside of Tesla's and even in your home, for extra comfort on the ground in a pinch.
Buy at Amazon.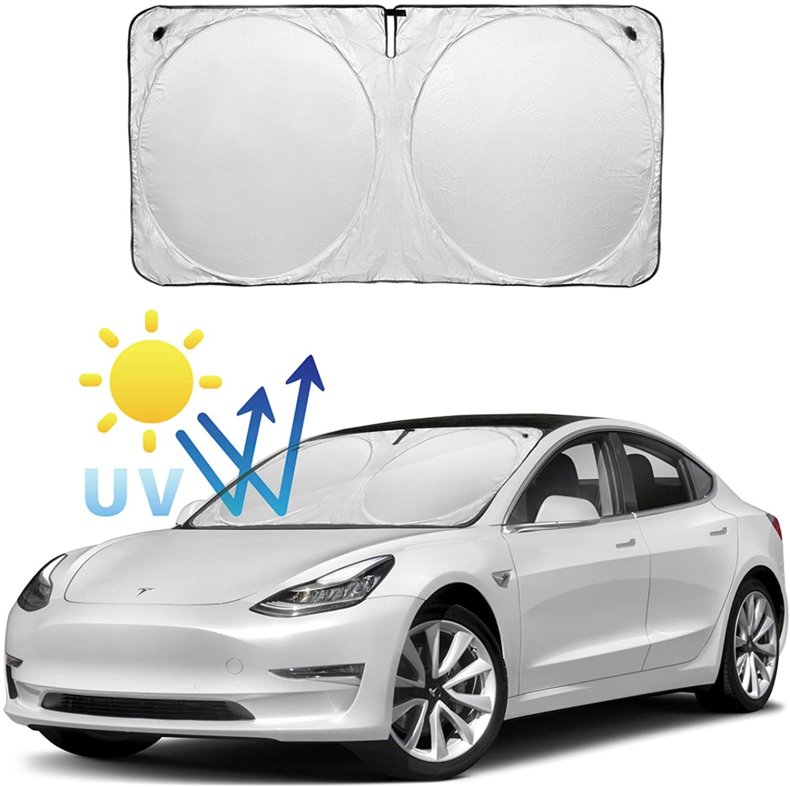 A necessity for any car is a well-fitting sunshade. It doesn't have to be fancy or include special features, but it does need to be close to the windshield size so that it's not drooping or falling down. This one will certainly do the trick. The Motrobe sunshade will fit a Model 3 and Model Y, and it also manages to be budget-friendly.
Buy at Amazon.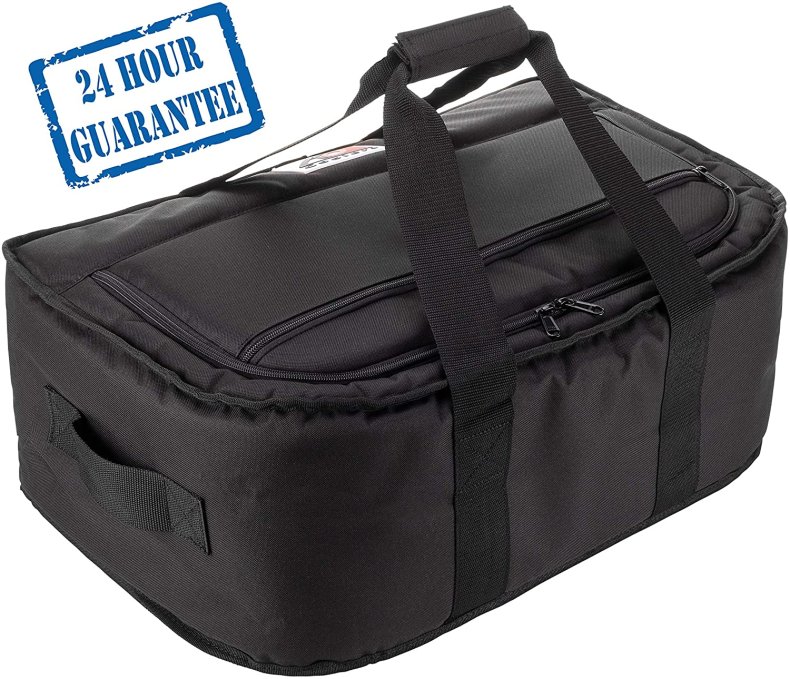 The front trunk, or frunk, is the perfect place to keep a cooler when you head out on a trip. While the frunk provides more storage than you might think, it isn't deep enough for most traditionally shaped coolers. That's where the AO Coolers Stow-N-Go comes in. Instead of being deep and narrow, it's wide and shallow.
There are some other coolers made for Tesla frunks, but a lot of those are too flimsy to be used outside of the car. This one is plenty firm and can be used for all kinds of things inside and outside of your Tesla.
Buy at Amazon.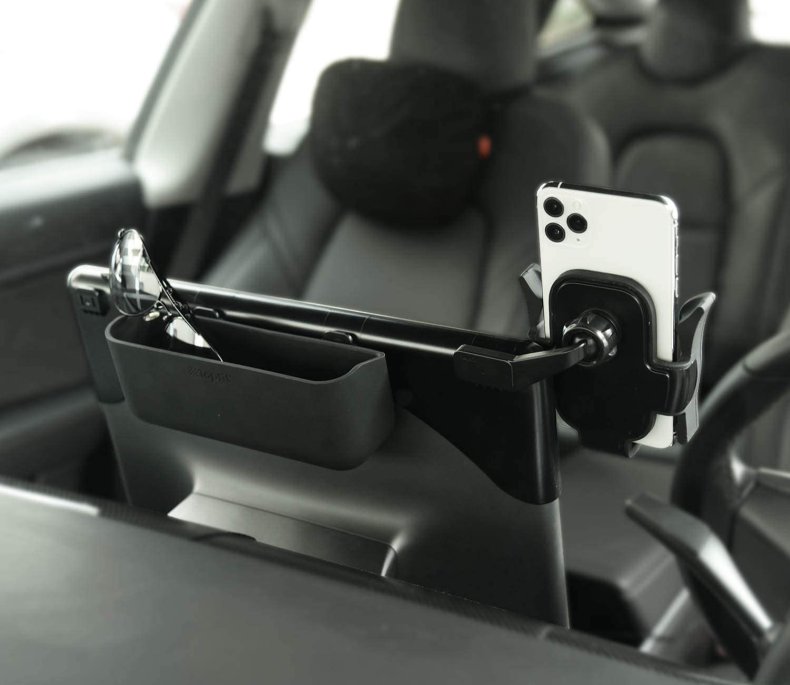 There is a dedicated spot in the cars made to hold a phone beneath the center screen, but when resting in that location the phone becomes hard to see. This mount from ThinSGO puts a phone right within view. A quick PSA, first: Please don't try to text or use your phone while driving. But not having to look down for directions or other non-touching purposes can be beneficial, and this phone mount can help.
There are two versions of this mount specifically for Model 3 and Model Y cars. One attaches to the front screen, and the other one clips into the air vent. Because the air vent on these car models is so different from traditional ones, it's not common to find a clip that can attach properly.
Buy at Amazon.
Newsweek may earn a commission from links on this page, but we only recommend products we back. We participate in various affiliate marketing programs, which means we may get paid commissions on editorially chosen products purchased through our links to retailer sites.