7 Unique Products That Carry a Summertime Feeling
Most products are not dependent on the season or the weather. The ones below aren't necessarily, either, but they do each excel at promoting summertime activities. With the sunlight lasting longer into the evening, there's more time for staying out on the water or playing catch at the park. Summertime products are those that take advantage of the season and what it has to offer.
Sunglasses that are hard to break and lose will help you spend more time outdoors enjoying the fresh air. A ball you don't need a glove to play catch with and a blanket specifically designed to keep bugs away, will too. These are a few of the products that are perfectly suited to hot, sweltering days. As always, the prices listed may fluctuate over time.
Homesick MLB Collection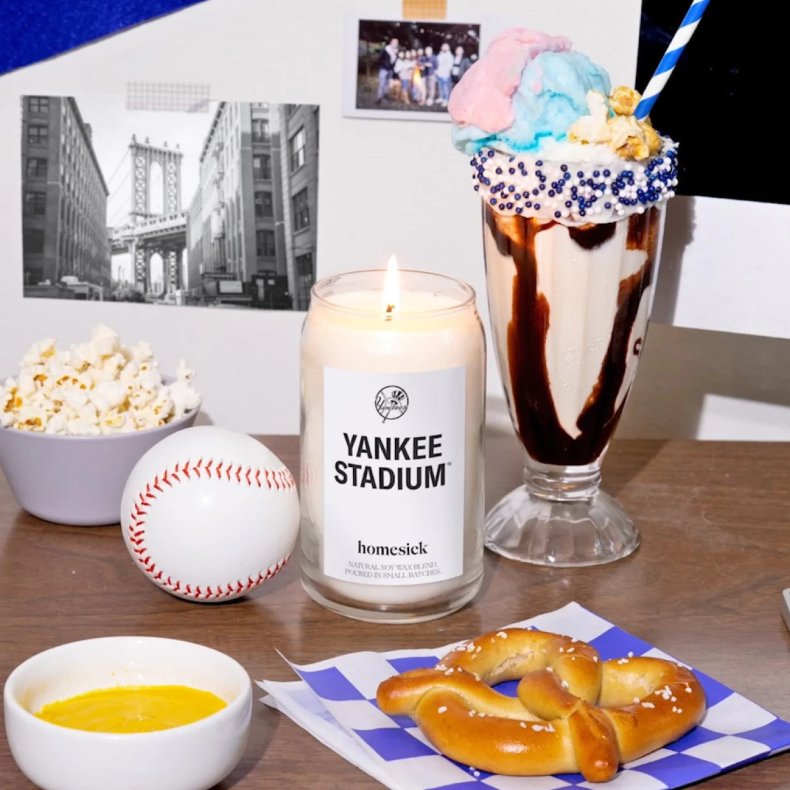 Homesick candles started as a way to tap into the smells of cities and states. They can provide a familiar fragrance when you can't be in the place you might want to be. Homesick's new MLB collection expands on experience and can take you to the ballpark. Currently, the company is offering, in its estimation, candles that smell like Dodger Stadium, Busch Stadium, Yankee Stadium, Fenway Park, Oracle Park and Wrigley Field.
If you're curious, Homesick lists its Yankee Stadium candle as smelling like a milkshake, a churro, cement, brown sugar, tonka beans, a leather mitt and red clay. Its candle scents might be a great way to accentuate a radio broadcast when you can't make it out to a game.
Buy at Homesick for $39.
Yardball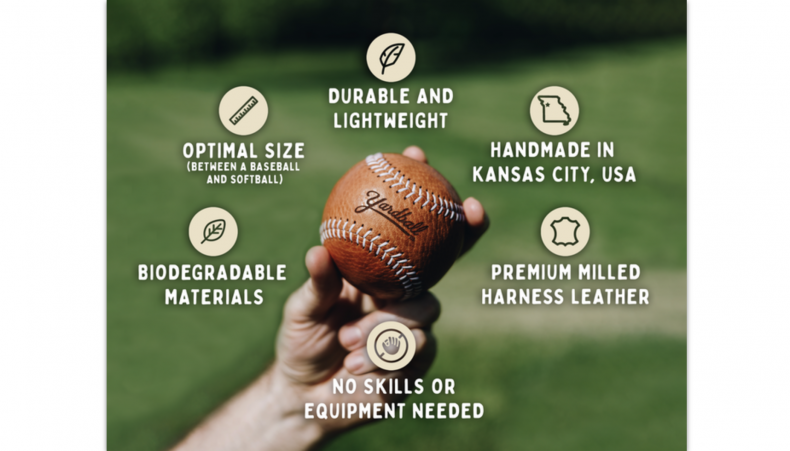 The genesis behind Yardball's creation was to have a baseball that you don't need a glove to play catch with. To that end, its size, weight and materials have all been adjusted from a traditional hardball to make Yardball usable wherever and whenever.
I've used the Yardball with my son to play catch at the park, and it's been great. It has a soft top layer so it doesn't hurt to catch in your bare hands. It has been a ball that we've been able to pick up and use at the spur of the moment. Pack the Yardball along for a picnic, use it in the backyard or simply toss it (carefully) around the living room.
Buy at Kickstarter for $35.
Outer Bug Shield Throw Blanket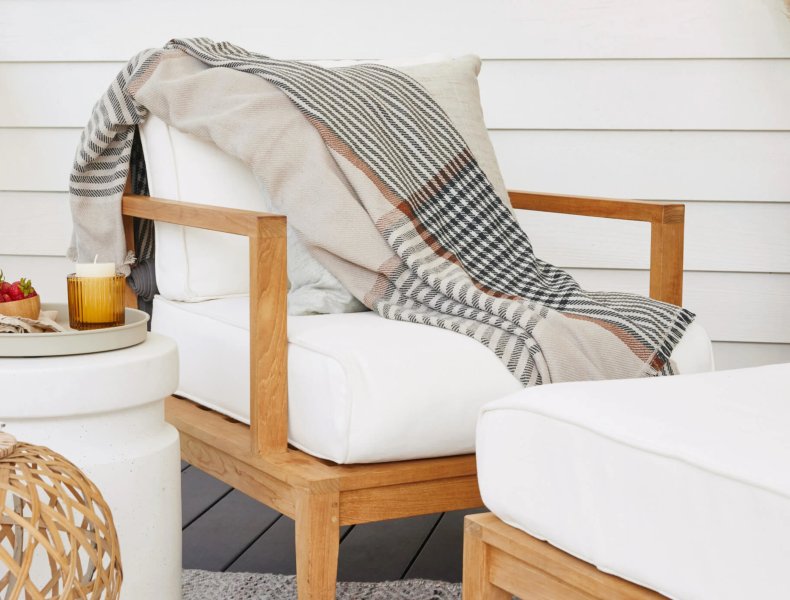 Outer's Bud Shield Throw Blanket might be one of the coolest ways to stay warm on a late summer night. The blanket is treated with the company's Insect Shield technology to repel things like mosquitoes, ticks, fleas, flies and ants, among other pests. So, the blanket you were likely going to use on the patio anyway can now be your guard against bugs. Outer says the repellent technology has the "lowest-risk rating by the EPA, and is approved for use by pregnant women, children and pets."
The Bug Shield Throw Blanket has an attractive style and should be big enough to share. The throw comes in a 50-inch by 60-inch version or a 60-inch by 80-inch version with a few different patterns of each.
Buy at Outer from $140.
Opopop Pickle Monster Popcorn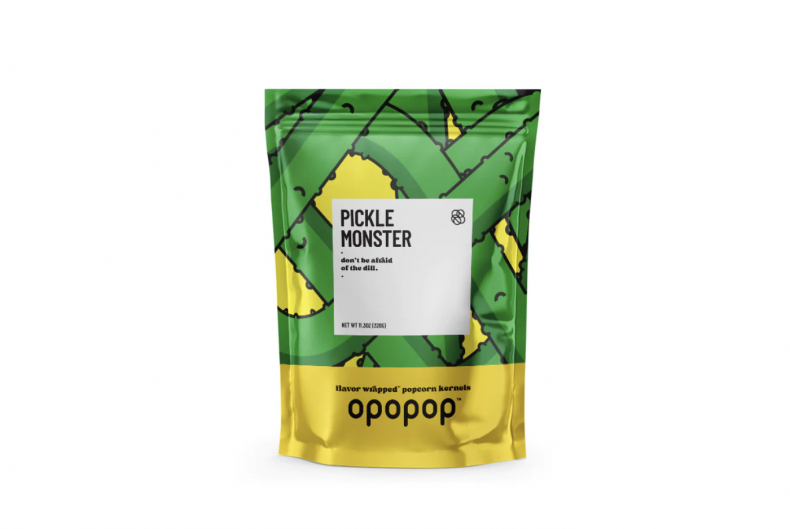 Looking for a unique summertime snack? Opopop's new Pickle Monster popcorn is a tasty treat. I like pickles well enough, but I was a little hesitant the first time I made a batch in Opopop's microwavable bowl. The smell was strong upon opening the bag, but the taste was much more subtle. Even if pickles aren't typically part of your cravings, as long as you like dill, I would recommend giving this a chance. The flavor is listed as being a limited edition, so if you are curious you'll want to try it sooner than later.
Buy at Opopop from $13.99.
Distil Noisette Sunglasses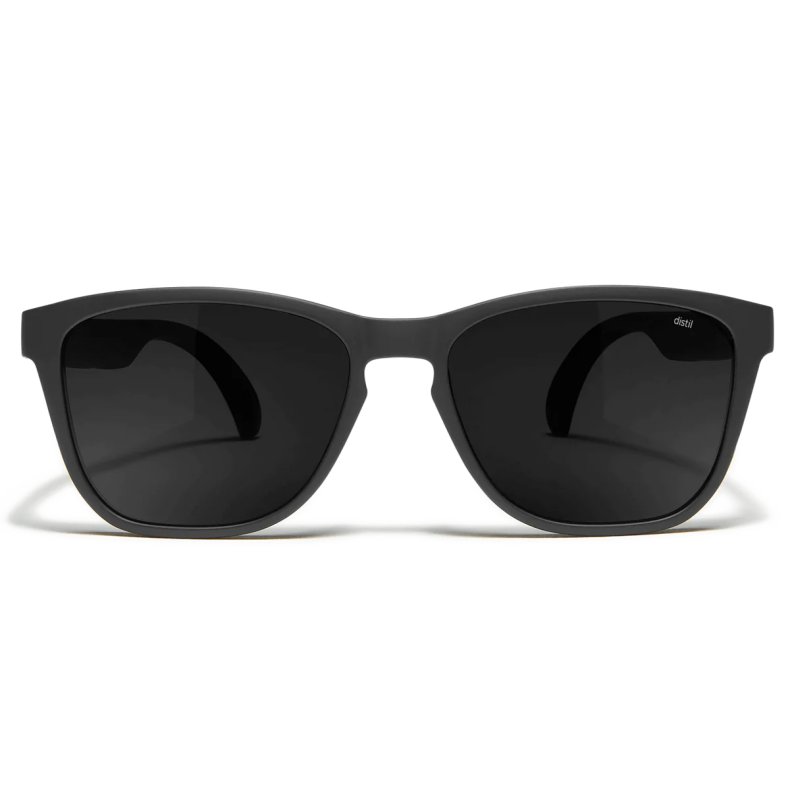 Distil's Noisette sunglasses don't look notable. In fact, their classic unassuming style is one of the things I like most about them. Lurking beneath their approachable design are some neat tricks to make them more useful than other similar glasses. For one, they include hidden magnets in the stems so they can lock on securely when you hang them off a shirt or hat. The sunglasses are also completely bendable and flexible—enough to avoid snapping or breaking.
I took the Distil Noisette sunglasses on vacation specifically because I didn't want to worry about breaking or losing them. Distil doesn't seem to account for their being stolen by a member of your family, however. My wife liked them so much that she took them and has been wearing them since.
Buy at Distil for $65.
Yeti Roadie 48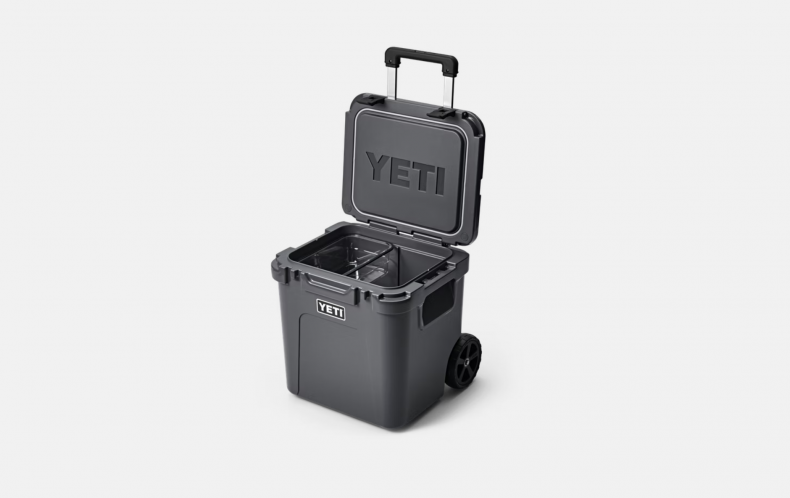 Trips to the beach or national parks benefit from having a cooler packed with drinks and food. While Yeti makes plenty of fine coolers, my current favorite is the new Yeti Roadie 48. The special thing about this one is its wheels and telescoping handle. I really like the cooler's size and shape, which gives it plenty of capacity, but even better are the smooth rolling wheels. Once the Yeti gets packed full of ice and drinks, it's heavy. But the Roadie 48 doesn't require multiple people to transport it around.
Buy at Yeti for $450.
Solo Stove Bonfire 2.0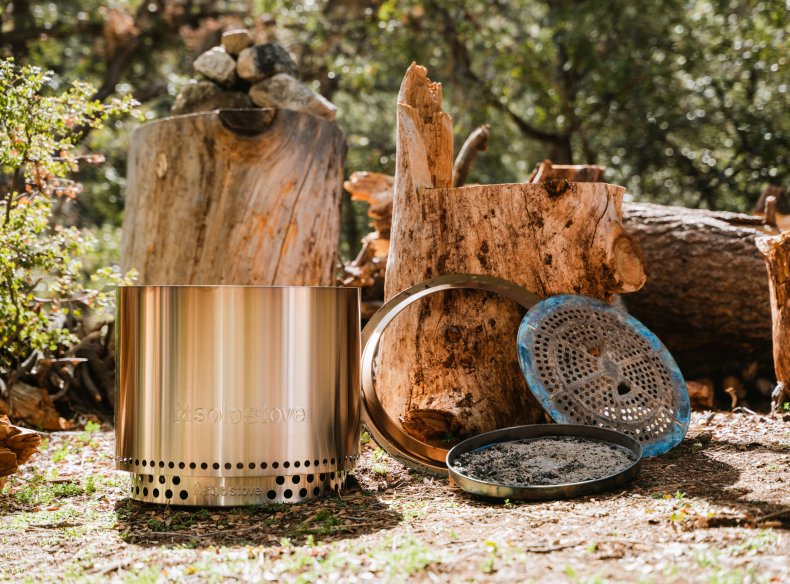 Solo Stove rose to prominence because of its smokeless fire pit. You get all the benefits of a wood-burning pit but without all the smoke because of its 360-degree Airflow Technology. Roasting marshmallows, cooking food or simply chatting around a fire is more enjoyable without the billowing haze.
Now, the company is releasing Bonfire 2.0. The new product is very similar to the first generation Bonfire, but with one big upgrade: a removable ashtray. Instead of needing to pick up the entire firepit to dump out the ash, that's now collected in a small removable tray that's much easier to manage. The new Solo Stove Bonfire 2.0 also comes in the smaller Ranger size and larger Yukon size. All existing accessories will fit on the new model, as well.
Buy at Solo Stove for $399.99.
Newsweek may earn a commission from links on this page, but we only recommend products we back. We participate in various affiliate marketing programs, which means we may get paid commissions on editorially chosen products purchased through our links to retailer sites.