7 Ways to Admire Ruth Bader Ginsburg While Awaiting Her Book Release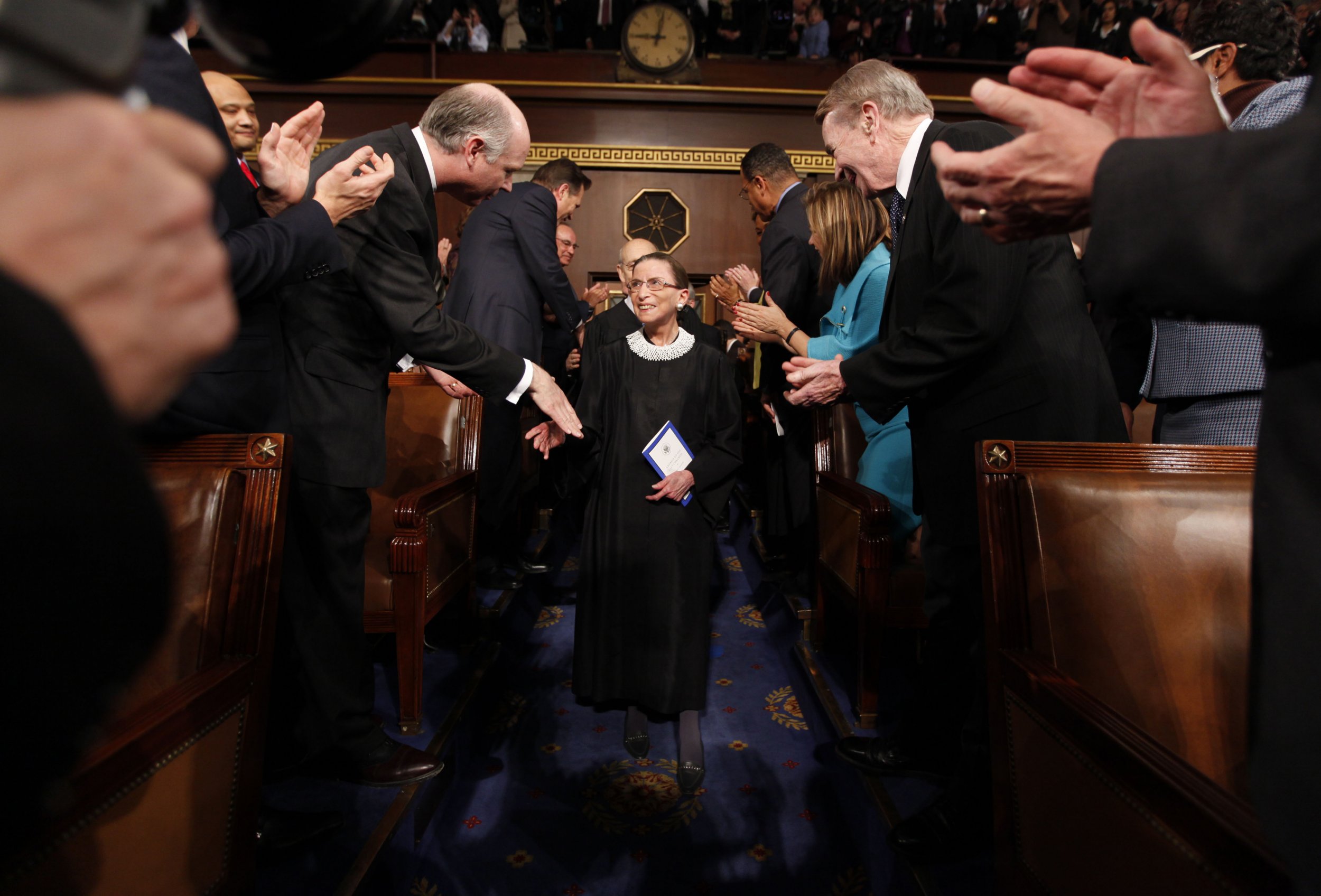 A new book featuring the spoken and written words of Supreme Court Justice Ruth Bader Ginsburg will be published in January 2017, Simon & Schuster announced Thursday.
"Simon & Schuster is proud and thrilled to publish My Own Words by Justice Ginsburg in anticipation of her authorized biography," Alice Mayhew, vice president and editorial director of Simon & Schuster, who acquired world rights to the forthcoming book, says in the publisher's press release. "Justice Ginsburg is one of the most important and articulate legal thinkers and interpreters in the country. She is also a witty and engaged writer and speaker, and I am personally delighted to have another opera lover on board."
The publisher already has plans for a Ginsburg biography written by the justice's authorized biographers, Mary Hartnett and Wendy W. Williams, both of Georgetown Law. But the timeline for that project has yet to be revealed. Hartnett, Williams and Ginsburg will choose writings and speeches to include in My Own Words. Topics will include gender equality, the workings of the Supreme Court, being Jewish, law and lawyers in opera and "the value of looking beyond U.S. shores when interpreting the U.S. Constitution."
Ginsburg is set to write the introduction to the book, while her biographers will introduce each chapter and provide context as well as selected quotes from the interviews they've conducted for the biography, according to Simon & Schuster.
With the requisite frilly white collar over her robes and the occasional pair of lacy gloves, RBG has not only made her mark on the law and in areas like women's rights. She's also become a cultural icon. Here are seven RBG-related things to read, do, buy or see while awaiting the release of My Own Words:
1. This New Yorker profile: "Heavyweight: How Ruth Bader Ginsburg has moved the Supreme Court," by Jeffrey Toobin
2. This book: Notorious RBG: The Life and Times of Ruth Bader Ginsburg, by Irin Carmon and Shana Knizhnik
3. The Tumblr blog from which the above book was born: http://notoriousrbg.tumblr.com/
4. The merchandise sold on said Tumblr: The shop section of Carmon and Knizhnik's site includes mugs, T-shirts and totes with "Notorious RBG," "Queen Supreme" and "The Ruth will set you free." There's more RBG merch at Look Human, on Etsy, on CafePress, at RedBubble and anywhere else the Google searches lead.
5. This RBG coloring book: The Ruth Bader Ginsburg Coloring Book: A Tribute to the Always Colorful and Often Inspiring Life of the Supreme Court Justice Known as RBG, by Tom F. O'Leary
6. This picture book: I Dissent: Ruth Bader Ginsburg Makes Her Mark, by Debbie Levy and Elizabeth Baddeley
7. These RBG Halloween costumes: The stars of Broad City and a Ruth "Baby" Ginsburg are just two examples of fans who have donned RBG costumes.