On June 22, Hollywood lost one of its most versatile directors. Joel Schumacher died in New York City after a battle with cancer. He was 80 years old.
Schumacher, who didn't pursue a career in film until his thirties, had an impressive resume once he got into the biz. He directed St. Elmo's Fire (1985), The Lost Boys (1987), Flatliners (1990), Batman Forever (1995), Batman & Robin (1997), and The Phantom of the Opera (2004). He also served as costume designer on Woody Allen's Sleepers (1973), Bloom in Love (1973), and Interiors (1978).
He also had an uncanny ability for recognizing young talent, such as Demi Moore and Rob Lowe in St. Elmo's Fire, Kiefer Sutherland in The Lost Boys, Julia Roberts in Dying Young (1991) and Colin Farrell in Tigerland (2000).
Along with his multifaceted film career, Schumacher was also known for living a wild life. Between boasting a count sexual partners that numbered in the thousands, to making contentious decisions with the Batman franchise, Schumacher lived a full life. Here are some interesting stories from his wild ride.
Joel started drinking at age 9.
During his 2019 interview with Vulture, Schumacher revealed that he began drinking at an early age."Looking back now, I was born for drugs and alcohol. I had no period of adjustment at all. A lot of people throw up, they have blackouts. I never did. I loved it. I have an enormous tolerance for drugs and alcohol."
He quipped, "I started drinking at 9, smoking at 10, and fooling around sexually when I was 11."
Joel had sexual relationships with older men from a young age.
Schumacher admitted he was fooling around with older men in the 1950s when gay sex was taboo. "When I was a kid, I didn't like very young people at all. There was a married man in our neighborhood, but we weren't having missionary-style sex. We were, as we would say now, messing around."
He added: "At that particular time, there were no magazines that dealt with homosexuality, no newspaper articles, there weren't books, there was no education about all of this. I just was who I was."
He also claimed he had thousands of sexual partners in "the double-digit thousands."
"It would be in the double-digit thousands, but that is not unusual," Schumacher boasted during his Vulture interview, noting that his body count ranged from 10 to 20 thousand. "I've had sex with famous people, and I've had sex with married people, and they go to the grave. I've never kissed and told about anybody who gives me the favor of sharing a bed with me."
Schumacher said he spent an entire summer wearing nothing but a Speedo in the 60s.
"There was a summer towards the end of my intravenous-speed run. I was so stoned I wore a Speedo through the whole summer. I was so stoned all the time on speed, I'm lucky to be here," he confessed while chatting with Vulture. The director estimates that he "lost" about five years in the Pines, the gay community in Fire Island, New York.
"There were pills involved too" said Schumacher, who become sober in 1992. "Every drug, in my mind, was a pathway to sex. So was alcohol. There was an adventure going on, and sex would be the cherry on that sundae."
The Lost Boys didn't originally have the darker edge to it until Schumacher took over.

In a 1999 interview with Venice Magazine, the director revealed there was a different vision in mind for the 1987 teen horror/comedy classic. "Dick Donner was originally going to direct it, then wanted to do Lethal Weapon (1987) instead, so he gave it to me. What he wanted to do was quite different, which was sort of a cutesy, 'G'-rated movie aimed at young kids. There were no wild teenagers on motorcycles," he admitted.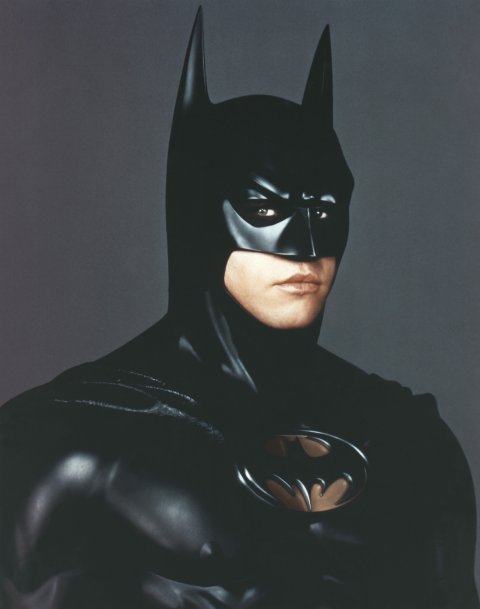 He profusely apologized for ruining the Batman franchise for fans.
"I want to apologize to every fan that was disappointed because I think I owe them that," he said in a 2017 interview with Vice. "A lot of it was my choice. No one is responsible for my mistakes but me."
But he wasn't sorry about the batsuit nipples.
"By the time Batman Forever came around, rubber molding had become so much more advanced. So I said, let's make it anatomical and gave photos of those Greek status and those incredible anatomical drawings you see in medical books. He did the nipples and when I looked at them, I thought, that's cool," he said of the brazen costume choice in the same Vice interview. He didn't think the choice would haunt him for the next 20 years. "I really never thought that would happen. I really didn't. Maybe I was just naive, but I'm still glad we did it."
"I just know that I'll always go down over the nipples on Batman starting with Batman Forever," he quipped.