7-Year-Old Steals Dad's Minivan, Crashes It Into Playground
In a terrifying incident on Monday, a seven-year-old in Canada crashed his father's car after secretly taking the vehicle for a joyride.
Edmonton resident Merii Al dourzi was sleeping when his son swiped his car keys, according to Global News Canada. The boy reportedly drove the family's silver minivan down their street, hitting a car and a tree in the process, before flipping onto a playground in a nearby park.
By the time authorities arrived at the scene, just after noon, they found that the car was empty. Meanwhile, the child had walked home to tell his parents what had happened. He was reportedly taken to the hospital as a precautionary measure but suffered only from some scrapes.
The boy only drove the distance of "about 10 houses" before crashing, CTV News added. Additionally, the playground he landed in was clear of any other people or children as it is currently undergoing construction.
Neighbor Bob Braybrook said to CTV News: "They're rebuilding the park, and if it had been fully rebuilt, there might have been kids there."
"Extremely fortunate," he added. "It would really sadden me to have a kid hurt."
Fellow neighbor Ray Stahr saw the crash from his scooter, according to the outlet. "My heart sank and I raced over here," he said. "It just blew my mind that that could ever happen."
A father himself, Stahr said the frightening situation prompted him to think about the risks presented by increasingly accessible and easy-to-use vehicles. "It's scary. And that makes me want to make sure I educate my kids," he said. "My car is a push-button start—you don't even have to have the key in the ignition," he added, noting the growing popularity of cars that feature push-button ignition, which is far easier for children to navigate.
Stahr told the news outlet that when he arrives at home each day, he simply places his "keys on the kitchen counter without any thought of it at all"—making them well within his child's reach.
Edmonton Police Service spokesperson Scott Pattison told Newsweek in a statement: "This story could have ended very differently with significant injuries to both the seven-year-old motorist and the children that are usually in that playground if it weren't undergoing improvements. The fact that he walked away from this situation with no one being hurt is truly a miracle. If nothing else, certainly a story to be shared when he gets his real driver's license one day."
Earlier this month, two sisters, aged nine and four, crashed their parents' car after attempting to drive to California from their home in Utah. According to officers, the sisters took the car because they wanted to "swim in the ocean"—but they only made it about ten miles before colliding with a semi-truck. Nobody was injured in the incident.
"It doesn't look like this is a neglect issue, it looks like this is something that could have happened to anybody. We've got some curious kids who were excited about swimming with dolphins in California and figured out how to drive the car," said a detective covering the case. The sisters reportedly managed to grab the keys, which were stored in a spot "not normally accessible by children," while their parents were sleeping.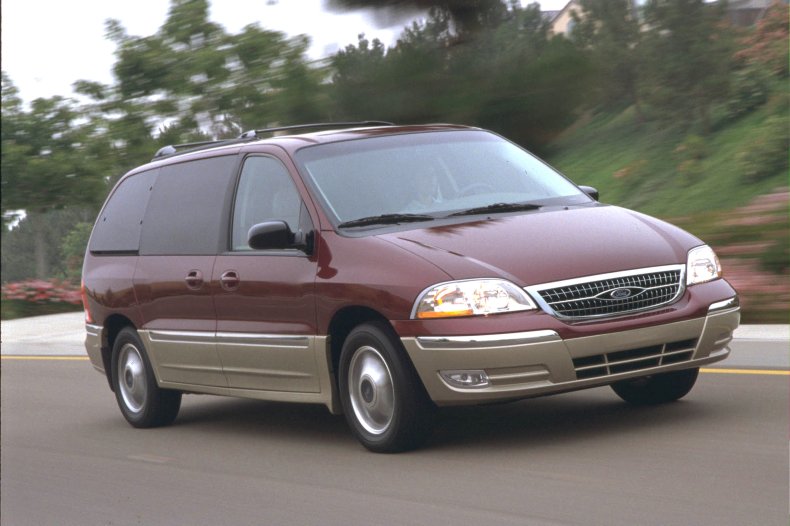 Update 12:14 p.m. This story was updated with comment from Edmonton Police Service spokesperson Scott Pattison.