7-Year-Old Venezuelan Migrant Drowns While Attempting to Cross River Into Texas
A 7-year-old migrant from Venezuela recently drowned while attempting to cross a river into Texas, U.S. Customs and Border Protection (CBP) revealed Thursday.
The incident occurred on Tuesday, when CBP officials were notified by a Venezuelan woman that her child had been swept away by the current while they were attempting to cross the Rio Grande River in Texas, CBP agency said in a press release.
CBP agents assigned to the Del Rio Station Boat Patrol Unit responded shortly afterward to the area in the river where the girl was last seen and their contacted law enforcement counterparts in Mexico, as well.
The "body of a child matching the mother's description," was eventually found by Mexican authorities on the Mexican side of the riverbank, CBP said in the press release. "The mother was notified and confirmed it was her 7-year-old daughter, also a Venezuelan national."
After the mother confirmed that the body was her daughter, she was taken into custody by Border agents, "as per CBP guidelines."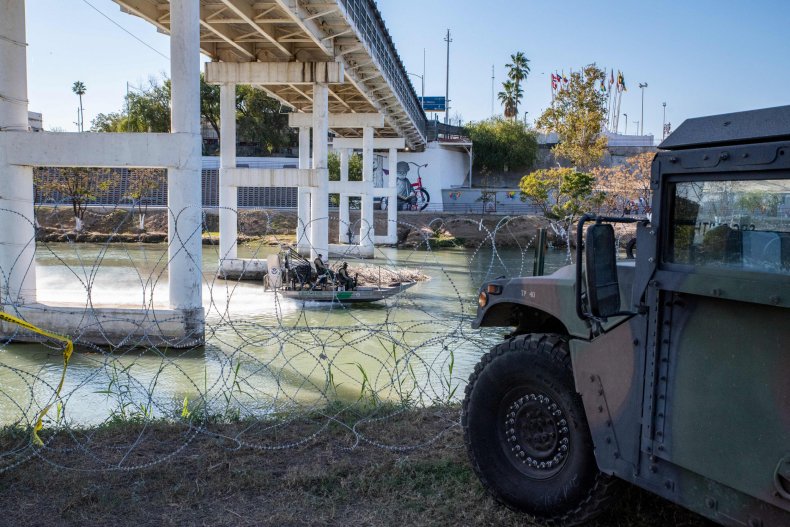 This is not the first time a migrant has died while attempting to cross the U.S.-Mexico border as CBP has continued to see a rise in border encounters.
In March, CBP agents responded to an incident where three migrants were said to be unresponsive after attempting to cross the Rio Grande River. According to a press release from CBP, "a mother from Guatemala and her three-year-old child from Mexico," regained consciousness after CBP agents began administering first aid. One other migrant, identified as a 9-year-old from Mexico, remained unresponsive and was eventually pronounced dead.
"We extend our deepest condolences to the family and friends of this small child," Del Rio Sector Chief Patrol Agent Austin L. Skero II said. "During these hard times our agents remain resilient, and I am extremely proud of their efforts to preserve human life."
In October, one migrant was found dead after a large group of individuals attempted to illegally enter the U.S. by swimming around a border barrier in San Diego, California.
After receiving reports that a group of 70 migrants was attempting to swim across the border barrier, border agents responded and "came across a single, unresponsive woman later believed to be from the same group of swimmers," CBP said.
The agents immediately began performing CPR, but the woman was eventually pronounced deceased by emergency medical service officials.
Newsweek reached out to CBP for further comment.