70 Percent of City's Surveyed School Workers Have Been Physically Assaulted: Report
Most education workers in Ontario, Canada, said in a recent survey that they have experienced violence and threats from students while at school.
Professors from the University of Ottawa compiled the report. They found that 70 percent of education workers who participated in the survey said they had been the victims of physical violence. Cited as examples of violence were "hitting, kicking, biting, being hit by a thrown object."
That percentage number is higher—89 percent—when "threats" and "attempts of violence" were added to the question about experienced violence.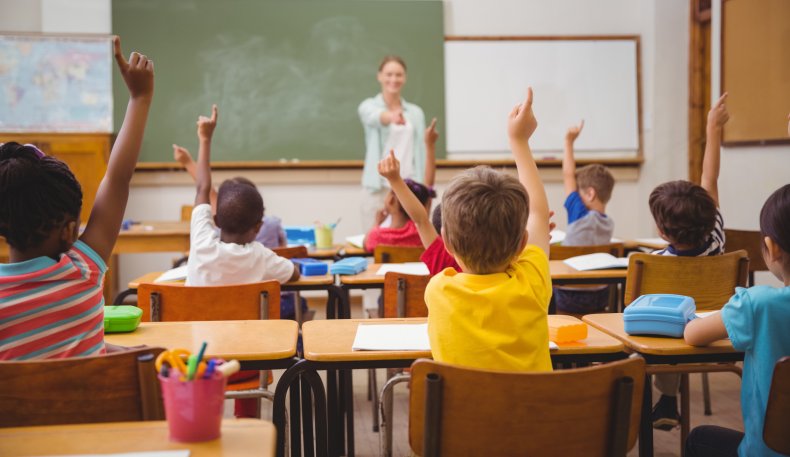 The report, released Monday, is entitled In Harms Way: The Epidemic of Violence Against Education Support Workers in Ontario. It was written by University of Ottawa criminology professor Chris Bruckert, psychology professor Darcy Santor and doctoral student Brittany Mario.
The survey within the report involved 3,854 education workers in Ontario, who cited what they had experienced at work in 2018-19. Sixty-nine percent of the respondents had worked in classrooms as either educational assistants who helped children with special education needs or as early childhood educators who worked in kindergarten classes.
The rest of those who participated in the survey were instructors, supervisors, library staff, office administrators, custodians and other support staff.
Participants who said they experienced harassment and violence were likely to have experienced multiple instances of different types throughout the course of a school year. These recipients of harassment/violence reported experiencing an average of 8.64 acts, 9.14 attempts and 6.52 threats of physical force from students in the year. They also reported approximately 8.5 instances of insults, put-downs and gestures from students, 1.22 from parents, 1.37 from colleagues and 0.70 from administrators in a single year.
Among the disturbing acts committed against them, educators said they had been physically struck, choked, spat at, cut with scissors and urinated on. Injuries reported included bone fractures, concussions, dislocated joints, infections and whiplash.
"I was attacked by a student," an unnamed child and youth worker is quoted as saying in the report. "Several punches to the head. I had a concussion, kidney trauma, a sprained ankle, major swelling, bruising and bite marks on my leg."
Almost all respondents indicated they had been subjected to harassment and verbal abuse, with 95 percent saying they had experienced it from one or more sources, including students, parents, colleagues and school administrators.
While many educators reported common verbal harassment such as insults, put-downs, and/or obscene gestures from students, others said they were subjected to racist, sexist and homophobic language.
"A group of students condemned gay people and said they had no business being around, no business adopting children, and that they have a serious mental illness," one educational assistant who identified as part of the LGBTQ+ community said. "Other teachers heard this as well. Issue was brought to administration. Nothing was done. In fact, one of the children was actually made valedictorian of the graduating class. I declined attending the graduation because of this incident."
A majority of the education workers—more than 80 percent—said the levels of harassment and violence against them had increased "a lot" or "somewhat" in the past 10 years.