70% of Republicans, 60% of Democrats Say People Lie When Taking Polls
A new poll suggests that two-thirds of all registered voters believe that people lie about their political preferences when taking part in polls.
A Hill-HarrisX survey released Friday found that 66 percent believe others are likely to lie to pollsters when asked about politics, while 34 percent believed lying was unlikely.
A larger majority of Republicans said that others lied, 70 percent, compared to 60 percent of Democrats. The poll found that 67 percent of Independents agreed.
The survey was conducted online among 971 registered voters on August 31, with a margin of error of 3.1 percent.
Although President Donald Trump has continued to trail Democratic presidential nominee Joe Biden in most polls, he has continued to insist that a "silent majority" of Americans support him.
If enough so-called "secret Trump voters" exist, those who are unwilling to admit their support for the president to pollsters, Trump could achieve another poll-defying victory in November.
Many of those who believe that support for the president is underrepresented in current polls cite the 2016 election, when Trump won the Electoral College and the election despite most polls in battleground states suggesting he would lose.
Although the state polls were inaccurate, national polling of the election was not, with former Secretary of State Hillary Clinton winning the popular vote by almost 3 million votes.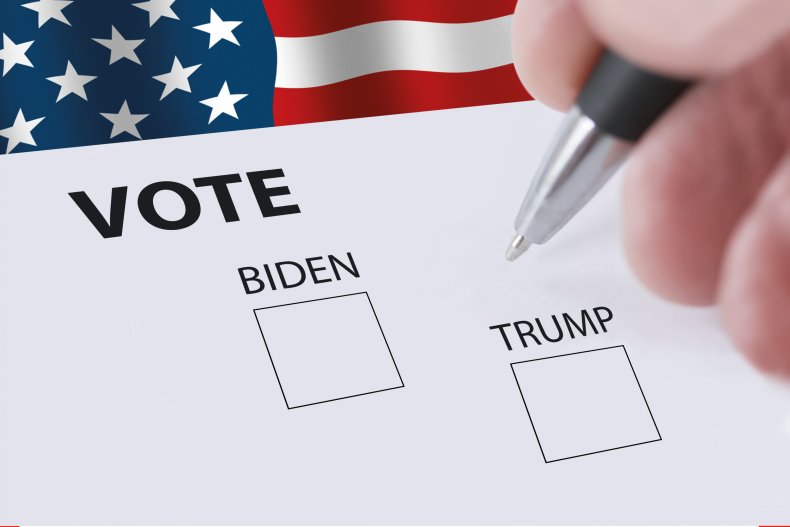 Some polling experts believe there is likely to be less hidden support for Trump during the current election, due to factors including polling firms correcting for issues that resulted in flawed 2016 polls and less enthusiasm for third party candidates.
While most admit that some reluctance to honestly share political views could be common among voters, it is not clear whether that translates to lying to pollsters.
"There are many people who are voting for Trump who are in environments where it's politically untenable to admit it because he's become so toxic," Republican pollster Whit Ayres told The New York Times.
"But I'm still not convinced that not telling your business associate or the people in your Rotary Club or the people in your country club is the same thing as not telling a pollster," Ayres continued.
A recent study from market research and data collection company CloudResearch found that Trump supporters are about twice as likely as Biden supporters to misrepresent their preferences in polls conducted over the phone.
However, some experts say that online polls, which have largely continued to show Trump trailing Biden, are unlikely to have the same issue.
"A lot of our surveys today are conducted online," Emily Ekins, research fellow and director of polling at the conservative Cato Institute told Hill.TV.
"In those cases I think there's a lot less evidence that people are going to be lying about their responses when there's no one else on the other line," Ekins added.