70-Year-Old Woman Dies in ER at Hospital Where Two-Thirds of Staff Left Due to COVID Burnout
A 70-year-old Canadian woman died Wednesday morning after a nursing shortage left her waiting in a hospital emergency room for six hours.
The Kamloops, British Columbia woman died while waiting for care at Royal Inland Hospital, according to Radio NL. The woman's daughter, Amanda Young, told the news organization that her sister took their mother to the hospital around 8 p.m. on Tuesday after she began complaining of stomach pains.
Once there, Young said her mother's vital signs were checked and they found that she had low potassium levels.
Around 2 a.m. Wednesday, they still hadn't received care so Young's sister checked their mother's pulse to see how she was doing but she didn't feel one. Young said that when her sister looked at their mother, it seemed like she wasn't there and she began yelling for help. Hospital staff tried to resuscitate the woman but were unsuccessful.
"She was already gone," Young said.
Other witnesses at the scene described the situation as "very upsetting" to the other people waiting in the room as well as the workers who were "slammed."
Though Young didn't ask her sister what the waiting room looked like, she said it was described as full, with no help. She added that because of her mother's symptoms and a staff shortage, they opted to triage the patient and wait.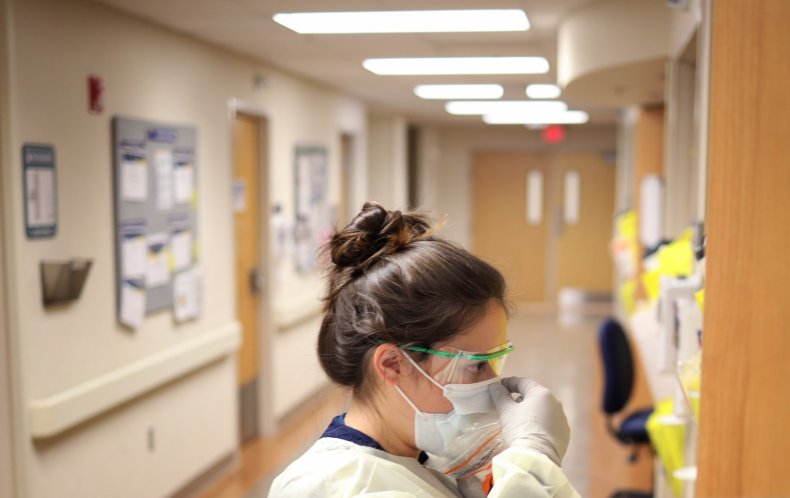 There are staffing shortages throughout Royal Inland Hospital but the shortage is most noticeable in the ER, where nearly two-thirds of the hospital's workers have reportedly quit or transferred because of burnout from the pandemic. Radio NL reported that 13 out of 17 intensive care unit beds were occupied.
"It's hard. I don't want to blame anybody, because obviously, these things happen to people. And that's not really what it's about for us right now anyways. It's just about obviously grieving our mother. Just in general, we're also hoping and praying this doesn't happen to someone else," said Young.
Royal Inland Hospital released a statement that said they cannot speak to the situation but all unexpected deaths are reviewed to determine what took place. They said their priority is to "ensure emergency department patients are triaged and seen in a timely fashion, and that they receive care based on the urgency of their needs."
The staffing shortage at the Canadian hospital resembles the lack of nurses in the U.S. as employers begin offering incentives and signing bonuses to combat COVID burnout.
Newsweek has reached out to Royal Inland Hospital for comment.