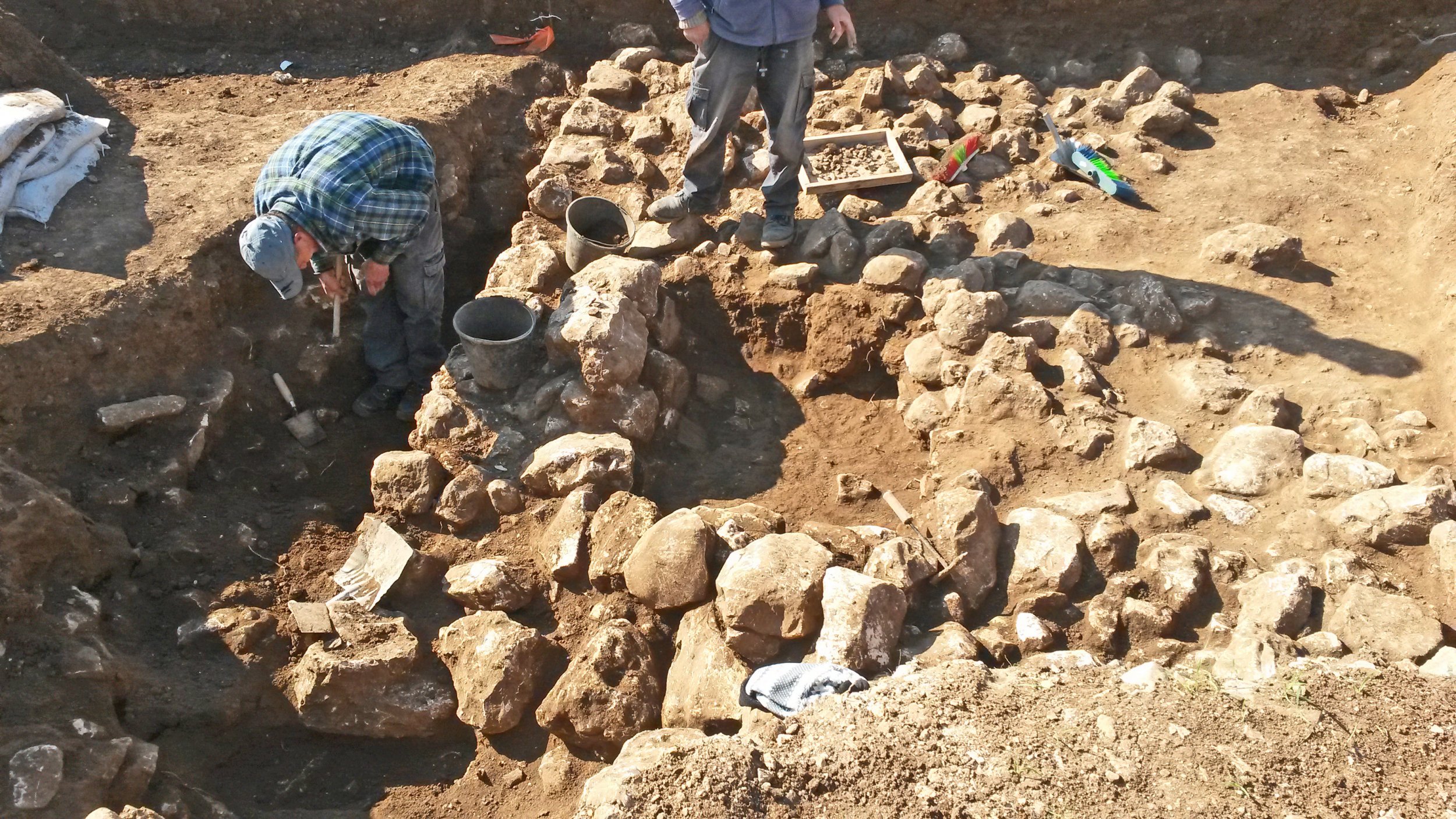 The oldest evidence of life in Jerusalem has been discovered after stone houses and artifacts in an ancient community dating back 7,000 years were unearthed during the building of a new road.
Before the road's construction in the northern Jerusalem neighborhood of Shuafat, the Israel Antiquities Authority conducted a "salvation excavation" at the site that revealed two stone houses from an ancient settlement believed to have been built in the Chalcolithic period. This period, which dates back seven millennia, saw man begin to develop the use of copper (chalcos in Greek) to enhance their stone tools.
The houses had "well-preserved remains and floors containing various installations" that showed the buildings "were used for a considerable time," the Israel Antiquities Authority said in a statement released to Newsweek.
As well as the residences, pottery vessels, flint tools and a basalt bowl were discovered, which the Israeli authority called "typical of the period."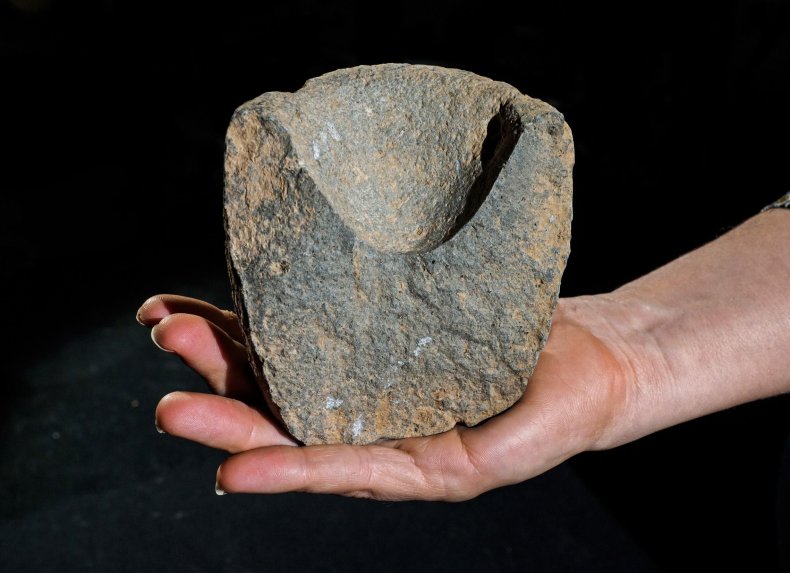 The Israel Antiquities Authority said that the new archaeological discovery attests "to the existence of a well-established settlement in the Jerusalem area as long ago as the fifth millennium BCE."
Shards from the Chalcolithic era had been discovered in Jerusalem previously but no dwellings had been uncovered by archaeologists.
Ronit Lupo, director of excavations for the Israel Antiquities Authority, said that the find shows there was a "thriving" settlement in ancient times in Jerusalem, longer than previously believed. Prior evidence had shown that the holy city was inhabited for only 5,000 years.
"The buildings uncovered are of a standard that would not fall short of Jerusalem's architecture," Lupo says. "This discovery represents a highly significant addition to our research of the city and the vicinity."
Lupo added that the flint objects show the livelihood of the local population in the settlement, with small sickle blades likely used for harvesting crops, chisels and axes used for building, borers and awls. A bead made out of carnelian (gemstone) demonstrated that jewelery was made or imported.
The Israel Antiquities Authority, according to Ludo, now plans to examine sheep and goat bones found at the site in their laboratories in order to "recreate the dietary habits" of the people who lived in this ancient settlement 7,000 years ago.