'70's Show' Star Danny Masterson Charged With Three Rapes From 2001-2003
Actor Danny Masterson, star of That '70s Show, was charged Wednesday on three counts of rape that occurred between 2001 and 2003.
According to the complaint, Masterson allegedly raped a 23-year-old woman between January and December 2001. In 2003, Masterson allegedly raped a 28-year-old woman in April and a 23-year-old woman between October and December. All three alleged crimes took place at Masterson's home in Hollywood Hills. If convicted, Masterson faces up to 45 years in prison.
"Mr. Masterson is innocent, and we're confident that he will be exonerated when all the evidence finally comes to light and witnesses have the opportunity to testify," said Masterson's attorney Tom Mesereau in a Wednesday statement. "The people who know Mr. Masterson know his character and know the allegations to be false."
Masterson was not charged in two previously existing sexual assault investigations. One case had reached the statute of limitations. There was not enough evidence to file charges on the second case.
When contacted for comment, the Los Angeles County District Attorney's Office directed Newsweek to a press release issued Wednesday.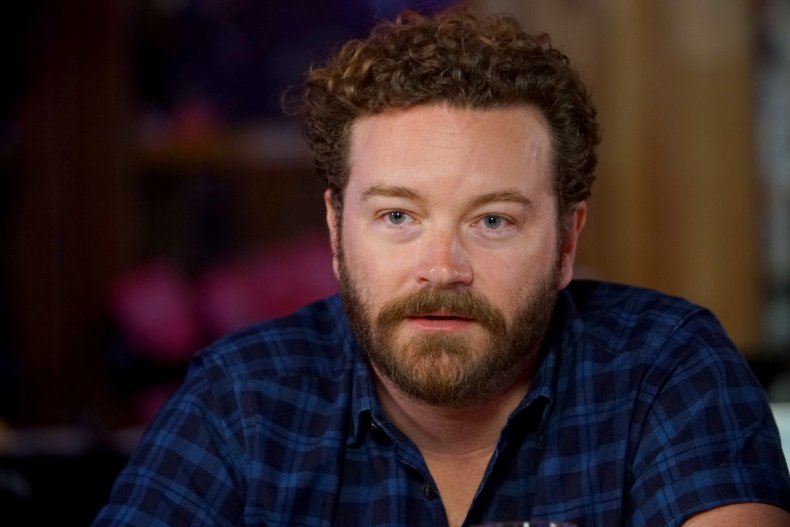 In 2017, Masterson, a Scientologist, was accused of sexual assault by four women who filed a lawsuit alleging that Masterson assaulted the women and then conspired with the Church of Scientology to keep the assaults from becoming public. Allegations of sexual misconduct, including child abuse and human trafficking, have been leveled against the Church.
Two of the four plaintiffs chose to remain anonymous. The other two—Chrissie Carnell Bixler and Marie Riales—were Masterson's ex-girlfriends. Bixler said in January that she was stalked by members of the Church of Scientology. Bixler's husband, Cedric Bixler-Zavala of musical group The Mars Volta, claimed Scientologists had fed their dog rat poison hidden inside a piece of raw meat.
"This is what Scientology does when you speak about the predators they protect," Bixler-Zavala wrote in a January Instagram post.
In a February demurrer to the complaint filed against Masterson, attorney Andrew Brettler said the lawsuit was "a shameful money grab."
Masterson also decried the lawsuit in a February statement. "I'm not going to fight my ex-girlfriend in the media like she's been baiting me to do for more than two years," Masterson wrote. "I will beat her in court—and look forward to it because the public will finally be able to learn the truth and see how I've been railroaded by this woman."