Donnie Loves Chachi: Who Is Scott Baio, and Why Is He Speaking at the Republican National Convention?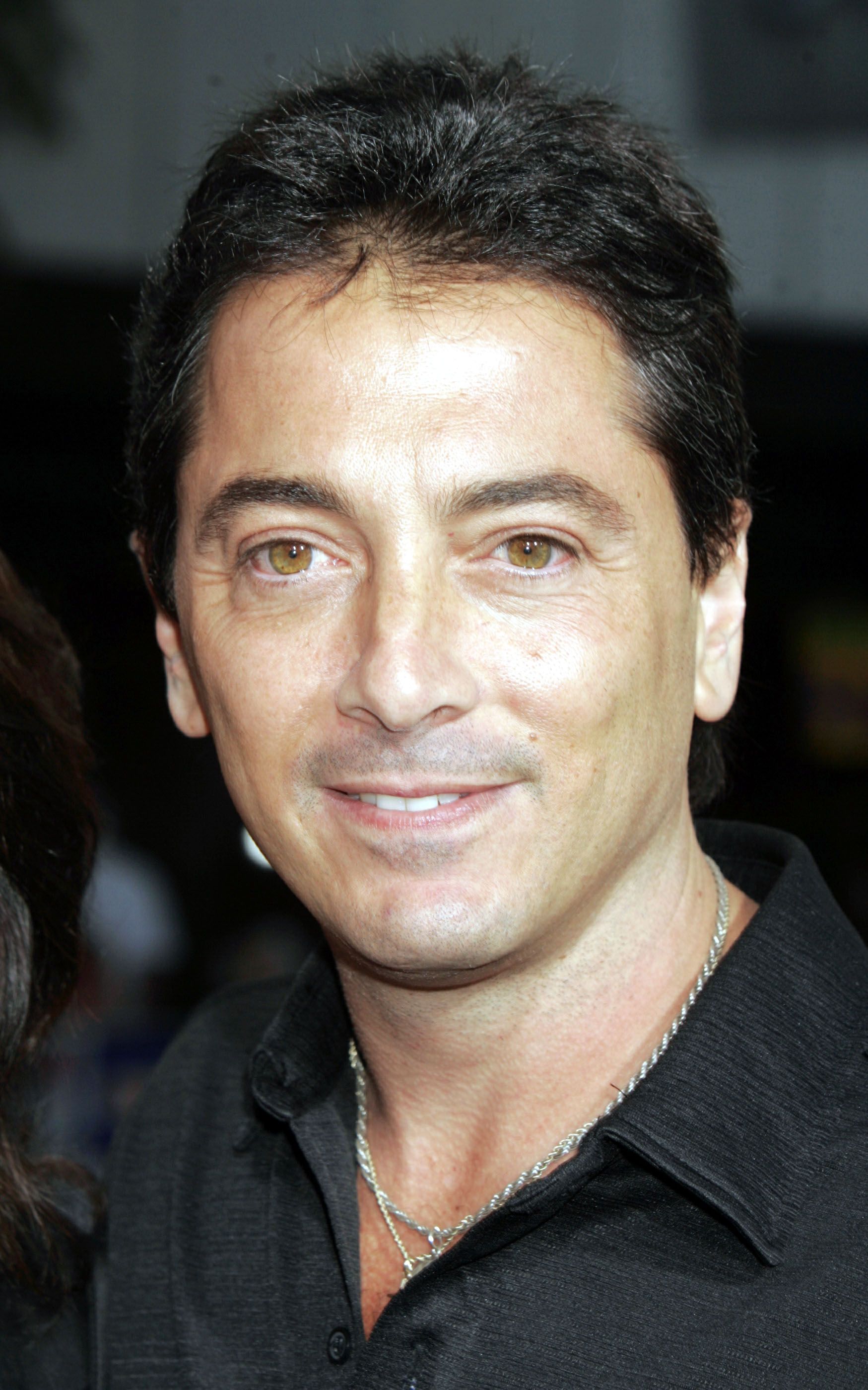 You may recall that four years ago Clint Eastwood spoke at the Republican National Convention in Tampa, Florida. The Oscar-winning director has also starred in more than 40 films and is an American icon. Eastwood's signature catchphrases alone ("Do you feel lucky, punk?" "Go ahead, make my day" and "Get off my lawn") have greater Hollywood stature than 90 percent of the card-bearing members of the Screen Actors Guild.
Eastwood, 86, will not be speaking at the Republican National Convention in Cleveland this week. Thus far, the highest-profile celebrity scheduled to take the stage at Quicken Loans Arena—outside of the presumptive Grand Old Party candidate himself—is Scott Baio, who is slated to speak on Monday night. Those of you born after the age in which apple was thought of solely as a fruit may be unfamiliar with the 55-year-old actor's work. Let us help you in the most accessible way we know possible: with a listicle of Baio factoids, to consume as soon as you are finished catching up on Snapchat to the Kim Kardashian–Taylor Swift imbroglio.
1. Scott Baio was born September 22, 1960, in the primarily Italian-American Bensonhurst section of Brooklyn, New York. Other famous paisans from Bensonhurst include Goodfellas alum Paul Sorvino and The Sopranos alums Steve Schirripa and Tony Sirico, as well as Alyssa Milano and Lou Ferrigno. Bensonhurst also claims Larry King, Sandy Koufax and all three of the Three Stooges as its progenies.
2. At 16, Baio was cast in the title role of Bugsy Malone, a film loosely based on the exploits of gangsters Al Capone and Bugsy Moran. The film's conceit was that all of the actors were children. The female lead—and Bugsy's old flame—was played by a then-13-year-old actress named Jodie Foster.
3. In 1977, Baio catapulted to stardom by being cast as Fonzie's cousin, Charles "Chachi" Arcola, in Happy Days, which was the most popular show on television. In 1976 to 77, the year before Baio arrived, Happy Days finished No. 1 in the Nielsen ratings with a 31.5 share (31.5 percent of U.S. households were tuning in). By comparison, the top-rated network show earlier this year, Empire, did a 4.8 share one week (fewer than one in 20 homes watching). The show also spawned the career of Robin Williams, who appeared in an episode as an alien, Mork from Ork.
4. The answer to the question, "Did Scott Baio make his debut on Happy Days before or after the show jumped the shark?" is yes. Chachi was introduced in the second of a three-part episode arc in which Fonzie went to Hollywood after being discovered as the potential next James Dean. It was not until the third episode, however, that Fonzie soared over a shark (Jaws was still a very big deal in 1977) on water skis. Two episodes later, on October 4, 1977, an entire episode ("My Cousin the Cheat") centered on Chachi. The signature Chachi look: straight, feathered hair (a hairstyle that would never have been seen in the late 1950s) and a bandana tied around the thigh portion of your jeans.
5. Ellen Travolta played Chachi's mom on Happy Days and on its doomed-from-the-start spinoff, Joannie Loves Chachi. She is the sister of John Travolta, who rose to stardom in the mid-1970s playing an Italian-American teenager from Bensonhurst in Welcome Back, Kotter.
6. Joannie Loves Chachi lasted only one season.
7. It was nearly impossible to be a teen actor in the '70s and early '80s and escape a role in a well-meaning television film dealing with alcoholism. In 1980, Baio co-starred with fellow '70s teen idol Lance Kerwin (James at 16) in The Boy Who Drank Too Much. Baio was cast in the lead role as teen hockey star Buff Saunders, a boy who drank too much.
8. As Baio's stardom neared its peak (the exact moment occurred sometime in 1982, as teenage girls replaced the terms fox and babe with Chachi), talent agents "discovered" that he could sing. Baio released two albums, an eponymously titled debut and a follow-up titled The Boys Are Out Tonight, efforts that failed to garner him an invite to Live Aid. Here he is appearing on The Merv Griffin Show on July 27, 1982, masterfully lip-syncing a single from the debut album, "What Was in That Kiss?"
9. Beginning in 1984, Baio co-starred for five seasons with fellow '70s teen heartthrob Willie Aames (Eight Is Enough) in a syndicated sitcom titled Charles in Charge. The show was an adolescent version of ABC's hit sitcom Who's the Boss?, which ran concurrently and starred Tony Danza as a charming, handsome Italian-American domestic-nanny. Baio played a New Jersey college student also making a living as a hunky housekeeper. Historians, note well: This was Baio's second TV role playing a character named Charles.
10. In 2005, Baio reunited with his Happy Days co-star Ron Howard to appear in Fox's critically acclaimed comedy series Arrested Development. Baio played the Bluth's family attorney, Bob Loblaw ("blah, blah, blah"), who replaced the family's former attorney, Barry Zuckercorn, who had been played by Henry Winkler (Fonzie from Happy Days). The role, like the show, was inspired.
11. Baio is a card-carrying member of an unofficial triumvirate of 50-something actors who defy the aging process at frightening, Dorian Gray–like levels, along with Rob Lowe and John Stamos. How Fox's news division—renowned/reviled for its conservative agenda—failed to find a starring vehicle for Baio, who will be appearing on the network in prime time tonight for the first time since Arrested Development left the air 10 years ago, also defies explanation.