An elderly Catholic priest reportedly died from the COVID-19 coronavirus after refusing a ventilator so that a younger patient could use it instead.
Don Giuseppe Berardelli, 72, died March 15 at a hospital in Lovere, Italy after declining to use the medical equipment that his parishioners were said to have bought for him. Berardelli was a beloved figure well known for helping those with financial problems, as well as for riding on a motorcycle, according to Italian paper Araberara. He was praised on English language social media on Monday after news of his apparent sacrifice began to surface.
"He is a 'Martyr of Charity,' a saint like St. Maximilian Kolbe, who in Auschwitz volunteered to take the place of a condemned man with a family, and was killed," prominent Jesuit priest James Martin tweeted. "Don Giuseppe Berardelli, patron of those who suffer from coronavirus and all who care for them, pray for us!"
Newsweek reached out to the Vatican for comment but did not receive a response in time for publication.
Berardelli was one of more than 6,000 Italians who are now confirmed to have died from the virus. The country has experienced the most COVID-19 deaths of anywhere in the world, recently surpassing and now nearly doubling the total in China, despite having about 17,000 fewer cases as of Monday.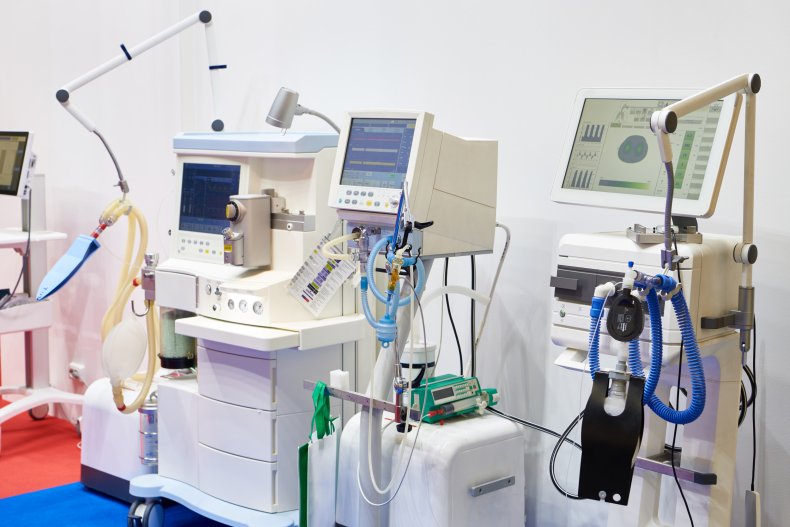 At least six priests including Berardelli reportedly died of the virus over the course of one week in the northern Italian province of Bergamo, with at least 14 more hospitalized. The province is one of many that have been hit hard during the pandemic, stretching hospitals past their capacity and causing essential medical equipment like ventilators to be in short supply.
"The massive arrival of patients becomes impossible to manage," Mirco Nacoti, a doctor at Papa Giovanni XXIII Hospital in Bergamo, told The Washington Post. "The health system is totally destroyed. Nobody has seen a similar situation. It's a catastrophe."
Although it's not clear who ended up using the ventilator that was originally allocated to Berardelli, the act could have saved the younger patient's life. Those suffering from severe forms COVID-19 are typically struck with pneumonia which makes it difficult or impossible to breathe without the mechanical assistance the equipment provides.
Shortages of ventilators have become apparent around the world as the virus continues to spread. In the United States, confirmed cases topped 46,000 on Monday, with the number of new cases growing dramatically each day. Experts worry that the health care system will soon be overwhelmed, and the country's limited number of ventilators could pose serious problems.
"If you don't have enough ventilators... people who need it will not be able to get it," Dr. Anthony Fauci told CNN's Brianna Keilar on March 15. "My colleagues in Italy... they're making very tough decisions. Hopefully we never get to that point. They are there, it's terrible, you don't want to be in a position to have to make those choices."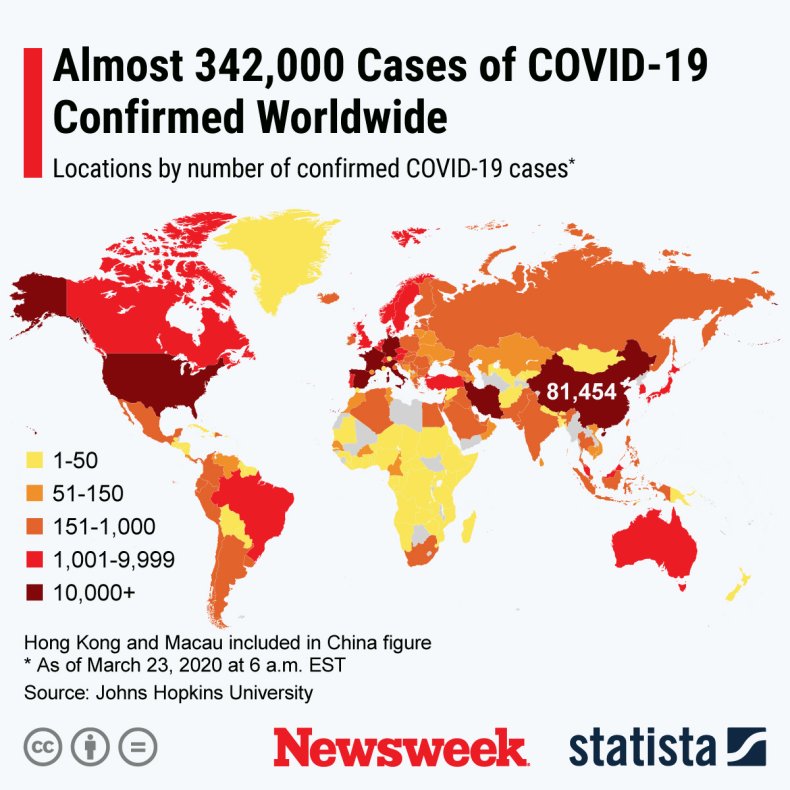 World Health Organization advice for avoiding spread of coronavirus disease (COVID-19)
Hygiene advice
Clean hands frequently with soap and water, or alcohol-based hand rub.
Wash hands after coughing or sneezing; when caring for the sick; before; during and after food preparation; before eating; after using the toilet; when hands are visibly dirty; and after handling animals or waste.
Maintain at least 1 meter (3 feet) distance from anyone who is coughing or sneezing.
Avoid touching your hands, nose and mouth. Do not spit in public.
Cover your mouth and nose with a tissue or bent elbow when coughing or sneezing. Discard the tissue immediately and clean your hands.
Medical advice
If you feel unwell (fever, cough, difficulty breathing) seek medical care early and call local health authorities in advance.
Stay up to date on COVID-19 developments issued by health authorities and follow their guidance.
Mask usage
Healthy individuals only need to wear a mask if taking care of a sick person.
Wear a mask if you are coughing or sneezing.
Masks are effective when used in combination with frequent hand cleaning.
Do not touch the mask while wearing it. Clean hands if you touch the mask.
Learn how to properly put on, remove and dispose of masks. Clean hands after disposing of mask.
Do not reuse single-use masks.