A team of about 10 people is using a 74-foot vessel and their 100-plus years of relationship building to vaccinate some of Maine's most remote island residents.
Islands off the coast of Maine swell with tourists in the summer, but the number of full-time residents can range from as little as a few dozen people to about 300. Traveling to the mainland to see a doctor can be a days-long trek, so the nonprofit Maine Seacoast Mission is setting up mobile vaccination clinics to bridge the health care gap.
"The weather on the ocean right now is at its roughest, so from that perspective it's a little bit of a challenge," John Zavodny, president of the nonprofit, told Newsweek. "[But] we have been there for these islands through generations of hope, success and struggle, and this isn't even our first pandemic. We're going to just keep going until everyone is vaccinated."
Coronavirus vaccinations began the last week of February when the team took the Sunbeam, a 74-foot vessel equipped with telemedicine equipment, to four islands. In the weeks since, they've traveled to a total of eight islands, and more than 200 people have received their first dose of the Moderna vaccine.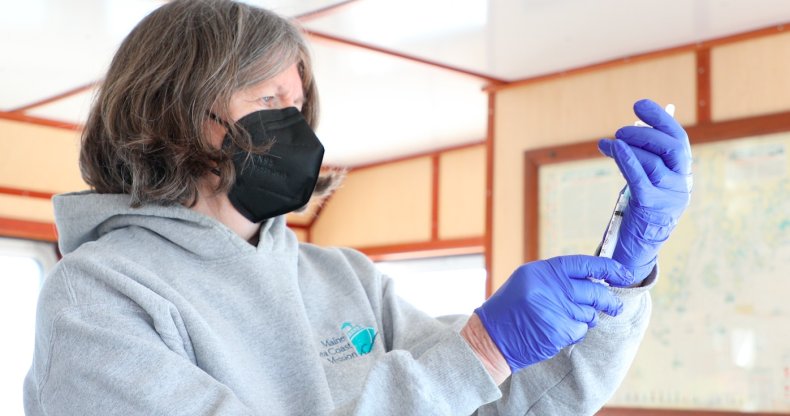 To streamline the process, the Maine Seacoast Mission worked with Maine's Center for Disease Control and Prevention to obtain waivers to bypass the age requirement on smaller islands. That way, they could vaccinate all residents at once instead of doing two or three people at a time, which would mean back-and-forth trips. For the larger islands, the Maine Seacoast Mission will make multiple trips as the requirements allow so more age groups can be vaccinated.
Since Moderna's vaccine requires two shots for full protection, the organization is starting to plan its return trips to islands. It's a "complicated" process, according to Zavodny, because unlike opening a clinic in a building, they have to consider tide and weather before making any voyage.
"There's a little anxiety around the question of: Are we going to be able to get back on the right day for second doses?" Zavodny said. "But there's a little flexibility for the 28-day return, so we feel confident we'll be able to do that."
The Maine Seacoast Mission has been working with and supporting the state's most isolated communities since 1905 and has used the Sunbeam as a mobile medical clinic for decades. The goal is to lower barriers for health care because for some islanders, Zavodny said, it can be a "real hardship" to leave an island for a medical procedure.
Leaving can require people to arrange for a mail boat and pay for a ferry, which isn't always available, or a costly flight that can be grounded by the weather. Once transportation is figured out, they'll likely have to stay overnight on the mainland, which is an added cost, and the round trip process could take a few days.
In the fall, when it became clear that vaccines would be available early this year, the Maine Seacoast Mission began planning the vaccination campaign and utilized its well-established relationships with the islands to spread the word.
"This is a historic moment for the Maine Seacoast mission, but in a lot of ways, I feel like we've been preparing for this for 100 years," Zavodny said. "We've got relationships with folks on the island and people trust us, so when we reach out and say, 'If you would like a vaccine we would like to provide it for you,' I think whoever wants a vaccine on the island is going to come out in droves."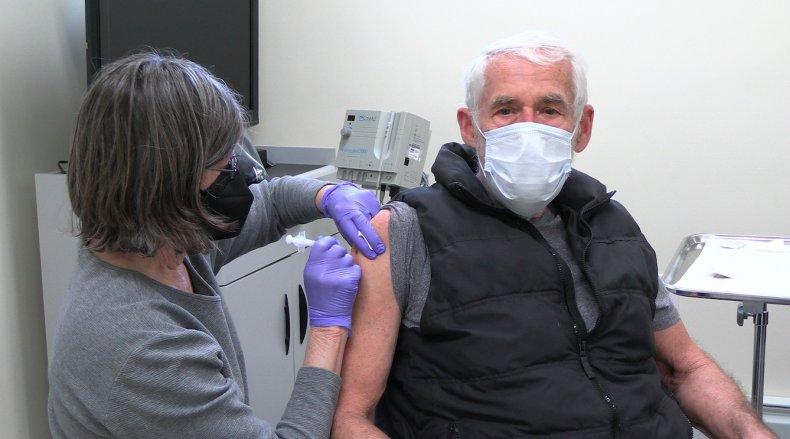 COVID-19 vaccines were developed at an unprecedented pace and are key to returning to normal life, but having the vaccine is only half the battle. Aside from the supply part of the equation, the United States' vaccine plan has had to adapt in real time, as when a snowstorm threatened millions of doses.
The Maine Seacoast Mission is no stranger to logistical challenges, and when conditions aren't favorable to taking the Sunbeam, the team has to take a plane or a ferry to the islands. Fortunately, it's been "relatively warm," so people aren't freezing while they're queuing up for their vaccination, and Zavodny sees a bright future as the weather gets warmer.
"It'll only get better from here," he said. "We are hopeful that we will have everyone vaccinated by late spring if we have the supplies. The weather is not going to slow us down."