75 Dogs Die in 'Heart-Wrenching' Fire at Ponderosa Pet Resort in Texas
A fire at a Texas pet resort Saturday evening resulted in the deaths of 75 dogs, according to fire officials.
Twenty firefighters responded to the blaze at the Ponderosa Pet Resort in Georgetown, Texas, at around 11 p.m. Crews arrived within four minutes of the receiving a call reporting the fire, but were unable to save any of the dogs staying at the facility.
"By that time, the facility was engulfed in smoke from the fire. None of the 75 dogs staying at the resort survived," the Georgetown Fire Department wrote in a Facebook post on Sunday.
No humans were injured in the fire.
Speaking with reporters Sunday, the chief of the Georgetown Fire Department, John Sullivan, said the fire is "extremely heart-wrenching for us as first responders."
"My heart just dropped when I got the address and knew exactly what location we were going to because, quite frankly, I view my personal pet as probably my closest confidant, friend, and the one that doesn't judge," Sullivan said during a media briefing that was posted online by television news station KVUE.
"My heart just breaks for the people today," he said.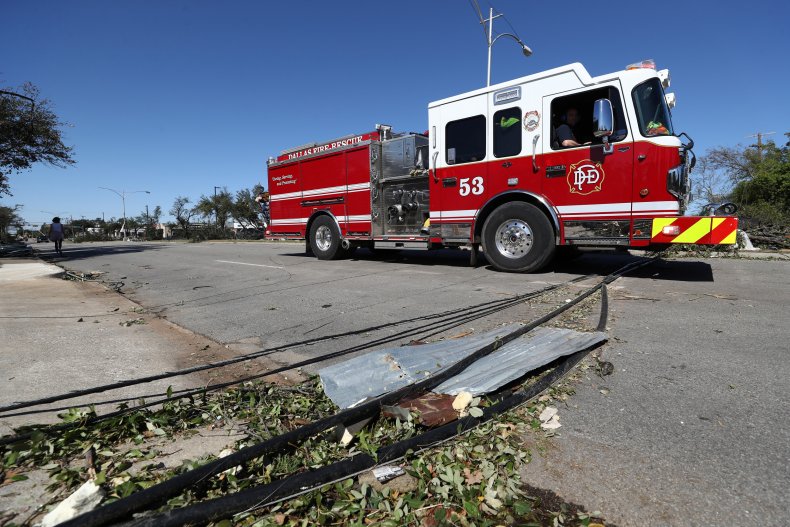 In its Facebook post, the fire department wrote: "The owner of the facility has been cooperative with the investigation. The facility will contact family members of the dogs to make arrangements to retrieve their deceased pets."
Sullivan said that the fire is still be investigated and couldn't comment on what might have caused it.
He added that he's heard "shock" from the owners of the pets that had been staying in the facility.
"I mean, I'm shocked," he said. "I've been doing this for 29 years and this is the first incident that I've had where we've lost so many pets. And again, I hate to use that term, because to me a pet is a lot more than a pet. It is the closest friend," Sullivan said.
"This is a big deal, rightfully so, and I just wish I could go back in time and make it better," he added.
In a separate incident on Wednesday, an animal shelter in Orlando caught fire, leading to the death of at least 20 cats, according to USA Today. Firefighters were able to rescue of the facility's cats, and all of its the dogs, the newspaper reported.