75 People Homeless After Massive New Jersey Apartment Complex Fire
A massive fire at a New Jersey apartment complex completely destroyed 48 homes on Friday, instantly rendering close to 75 people homeless.
Officials said that the blaze at Bristol Station Apartments in Carteret resulted in only a small number of non-life-threatening "minor injuries" but caused the "complete loss" of the complex's building number four, according to a statement obtained by Newsweek.
"Fire suppression continues and then inspectors will conduct a thorough investigation," the statement continued. "We continue to pray for the safety of our first responders and for the residents who lost their homes today."
The cause of the three-alarm fire remains unclear pending the results of the investigation. Carteret Fire Department firefighters arrived on the scene after receiving reports of the fire at around 2 p.m. local time.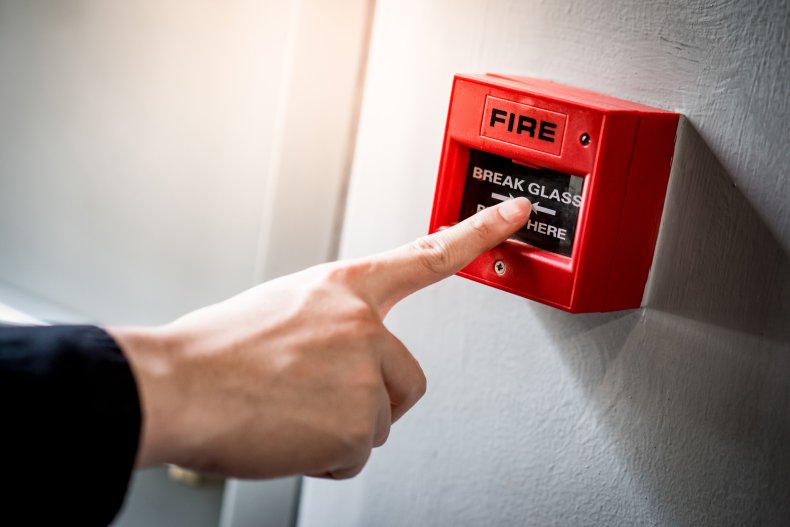 Firefighters from nearby towns were also dispatched and assisted with the effort. All residents were asked to avoid the area to allow personnel to access the site, extinguish the fire and secure the building.
"The biggest issue here is to get enough equipment, enough ladder trucks here on site," Carteret Fire Chief Mark Hruska told New York news station WCBS. "The only way to fight this is to get enough aerial trucks up there with enough water to start to try and suppress some of the fire."
The fire is believed to have moved throughout the building via the attic—the only area that did not have a sprinkler system installed. Neighbors told WCBS that they saw flames shooting out of a second-floor balcony before spreading quickly.
"Before we knew it, the fire had already gone up to the last floor, and then it started to spread," neighbor Samuel Odigi told the station.
"I feel for these people, the tenants," added neighbor Angela Chandler. "It's so said."
Video taken from a WNBC helicopter as firefighters attempted to bring the inferno under control shows columns of thick black smoke wafting from the roof as streams of water were dousing the flames. Footage of what appears to be an explosion near the top of the building was also captured.
City officials are encouraging anyone "wishing to assist those displaced by the fire" to donate to a charity fund that will transfer 100 percent of the proceeds to the destroyed building's now-former residents. Members of the American Red Cross were reportedly at the complex to help the displaced tenants.
The Bristol Station apartment complex was built in 2009 and contains seven buildings comprising a total of 288 units. While building four was damaged by the fire beyond repair, the other six buildings were left untouched.
Newsweek reached out to Bristol Station Apartments for comment but did not hear back in time for publication.