75-Year-Old Sentenced to 8 Years for Scamming Cancer Patients in Ponzi Scheme
A 75-year-old, self-proclaimed naturopathic doctor has been sentenced to eight years in prison for operating a Ponzi scheme that targeted vulnerable cancer patients.
U.S. District Judge William L. Campbell Jr., handed Howard L. Young the sentence on Friday, along with an order to pay $693,128.66 in restitution, according to a release from the Department of Justice [DOJ]. Young pleaded guilty to charges of bank fraud, wire fraud and aggravated identity theft in December after swindling over 80 victims out of almost $700,000.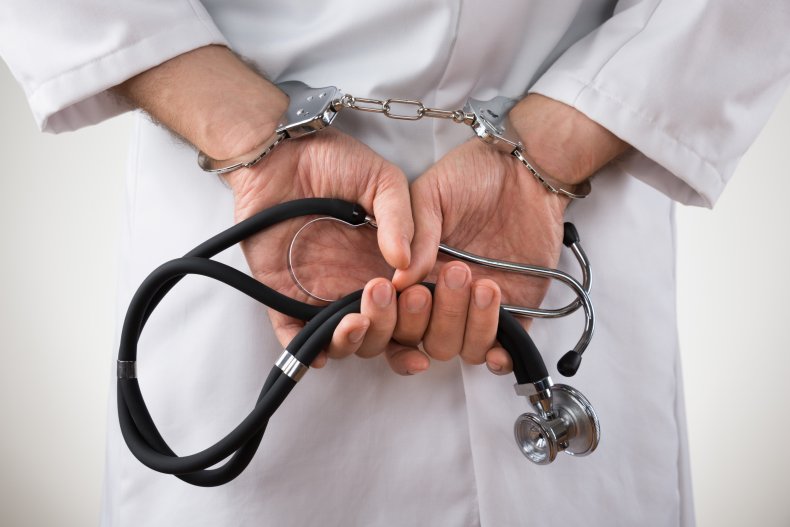 Young "held himself out to hold a Doctor of Naturopathy but did not hold a Medical Doctorate and did not have a medical license," according to the DOJ. He founded the Nashville, Tennessee-based Integrative Medical Services in 2015, which was "purportedly a holistic wellness business."
Two years later, while falsely claiming he and his company had been awarded a $2 million grant from Vanderbilt University, Young began soliciting his victims to participate in a non-existent "study" into treating "cancer patients and other patients with chronic medical conditions."
Although the "holistic" methods promoted by Young—such as exercise, nutritional supplements and acupuncture—have been repeatedly shown to be ineffective at treating cancer, the fake doctor told his victims he had cured himself of cancer using similar methods.
Young claimed that Vanderbilt University—which had no knowledge of the scheme—had demanded $10,000 advance payments from those who wished to participate in the purported study. He encouraged those who could not afford the lump sum to pay him by opening medical credit lines using the companies CareCredit and Health Credit Services.
Victims were told Young would hold their fees in escrow and pay them back in a year. Young did not return their money, nor did he provide them with the routine nutritional supplements, acupuncture sessions, massages, gym memberships and personal coaching sessions he had promised.
Young withdrew money for his own personal use instead and made minimum payments on the lines of credit his victims had taken out in order to keep the fraudulent scheme going. He also changed the mailing addresses on file with the medical credit accounts to go to a post office box that he controlled, thereby concealing the balances.
Meanwhile, almost no revenue was being generated by Young's Integrative Medical Services. A large majority of the money that Young scammed came from the medical credit lines—approximately $669,470.
Young's guilty plea likely resulted in what was a significantly reduced sentence for the 75-year-old, helping him to avoid a maximum sentence of 30 years in prison and a $1 million fine.
The DOJ declined Newsweek's request for comment.