75,000 March to Celebrate Russian 'Unity' as Police Arrest Neo-Nazis and Anti-Putin Protesters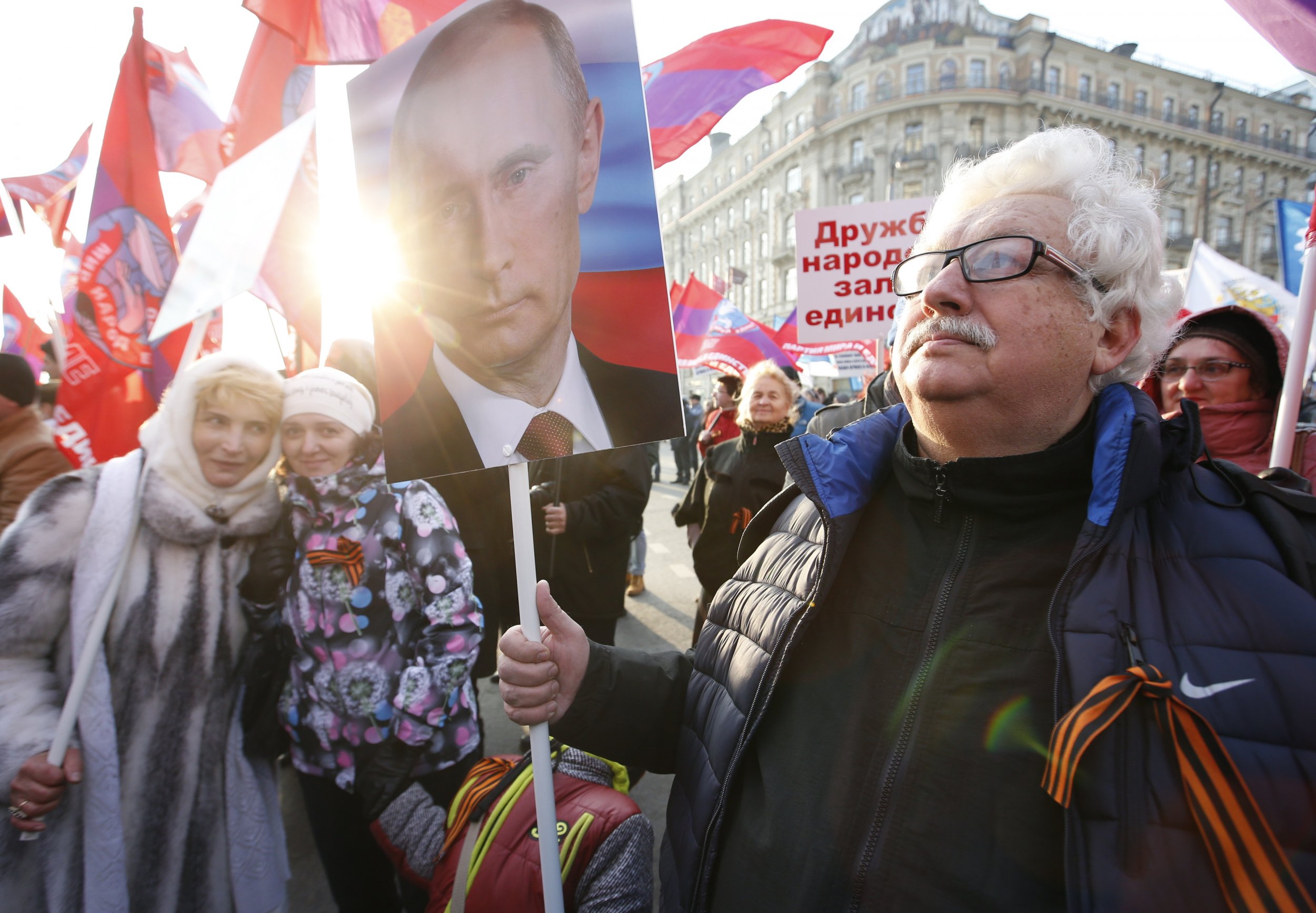 More than 75,000 people marched through Moscow as mass demonstrations across Russia marked the country's controversial annual celebration of 'Unity Day' on Tuesday. The national holiday, instituted in 2004 by President Vladimir Putin, was marked by mass marches celebrating 'Russian-hood'.
Since its inception, celebrations of Unity Day have often featured displays of Russian nationalism and symbols pertaining to the idea of 'Novorossiya' - a Russia encompassing Russian speaking territories around the Black Sea, primarily in present-day Ukraine.
"We are united", "Our strength is in unity", "We are many, our Motherland is one", and "Putin, we are with you!" were among the slogans being chanted by crowds in central Moscow, as the president delivered a speech in Red Square on Russian history according to news agency ITAR TASS.
In his speech, Putin notably mentioned Kiev's historic Rurik royal dynasty, saying theirs was "the history of the foundation of the Russian state".
While originally a commemoration of the 17th century battle for Moscow between Russian and Polish soldiers, Unity Day was introduced as a national holiday celebrating the Russian nation in 2004. The holiday is also imbued with Soviet history as it has revived the tradition of annual, nationwide demonstrations in November celebrating the Communist 'October Revolution', on November 7, which was not marked during the administration of Putin's predecessor, Boris Yeltsin.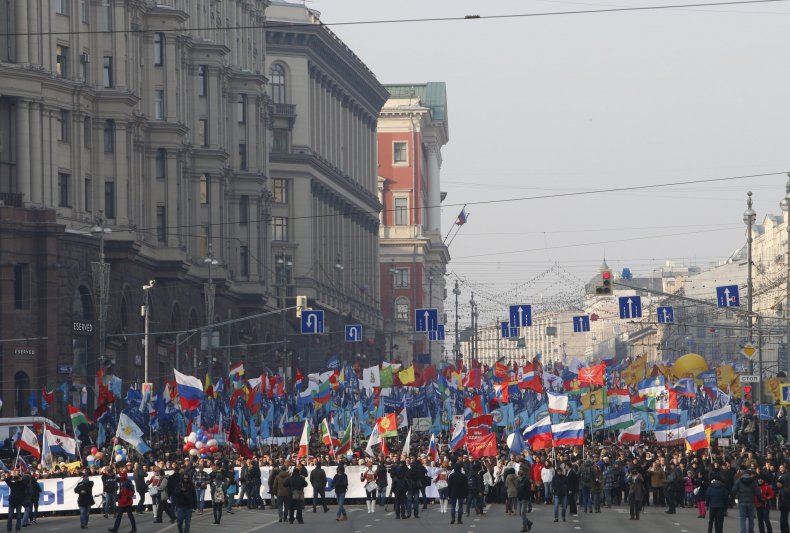 Somewhat ironically Unity Day has often brought divisions in Russian politics to the surface since it was made part of the national calendar, and political controversy remained part of the day's celebrations this year.
20 protesters from one nationalist group were detained in Moscow's Lyublino district for "displaying swastikas, hiding their faces with masks and swearing at the president's mother". Similar incidents occurred outside Moscow too, as in Kaliningrad police followed some 100 protesters on motorbikes waving anti-Ukrainian flags, Russian TV channel Dozhd reported.
Authorities also clashed with pro-Ukrainian demonstrators across the country, with one protester reportedly detained in Moscow for wearing a shirt with symbols relating to Ukraine's anti-separatist Azov volunteer battalion.
A further 20 protesters were spotted burning the flag of Novorossiya, which has been adopted by Ukrainian separatist militias, in the capital's Pokroskov region, Dozhd reported.
Several nationalist factions joined the march, with Twitter coverage reporting protesters were seen waving flags and chanting slogans associated with Russian speaking territories in Ukraine and elsewhere in Europe also know as Novorossiya (New Russia).
Reports and sightings of more extreme demonstrators joining the celebrations also appeared on Twitter as one user reported hearing chants of "We defended Novorossiya, we will defend Russia too" and "Novorossiya is Russian land" from one group of the marching column in Moscow.
Groups of Russians taking part in the march lined up in support of east Ukrainian separatists, while others expressed solidarity with Kiev authorities, under a banner reading "No to war with Ukraine".
One group marched, demanding a Russia "without abortion, sodomites, satanists and communists".
Another group waved neo-Nazi symbols and chanted "Putin is a prick".
There were also those who called for "all slavs" to unite, carrying flags of former communist countries such as Belarus, the Czech Republic and Bosnia.
According to Moscow's evening paper, Vechernaya Moskva, despite high political tensions, there were no reports of violent clashes.