76-Year-Old Woman Charged With Murder After Alleged Mercy-Killing of Best Friend
An elderly woman in Bakersfield, California has been charged with the first degree murder of her lifelong friend in an act that some believe was an instance of mercy-killing—a complicating factor that reflects the controversy, and growing support, for options like medically-assisted dying.
Sandra Bonertz, 76, appeared in Kern County Superior Court on Tuesday, where she pleaded not guilty to the crime. Her roommate, identified in media reports only as "Winnie," had been found Sunday morning, when officers from the Bakersfield Police Department were called to their retirement community.
According to Bakersfield.com, authorities found the woman's body alongside Bonertz, who was reportedly still in possession of the suspected murder weapon—a gun. Police believe the death had occurred sometime Saturday night.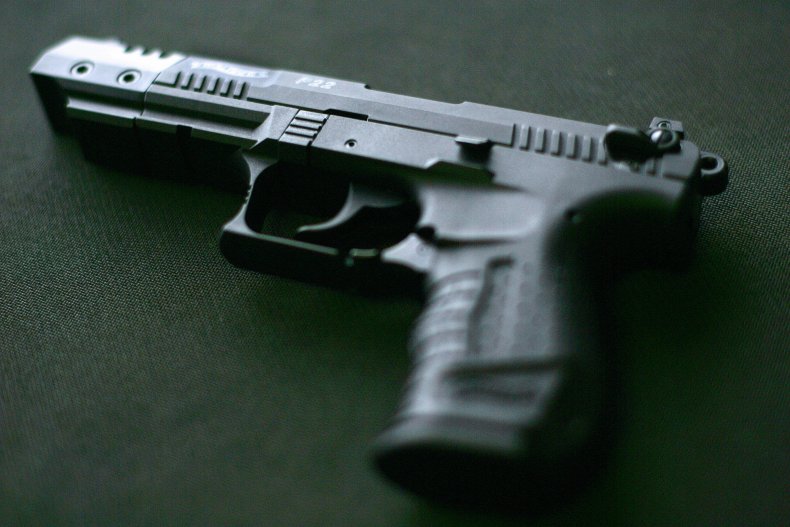 A Bakersfield Police Department press release, obtained by Newsweek, confirmed that Bonertz "made spontaneous statements indicating her involvement in the assault" upon police arrival. They added she has been "very cooperative with the investigation" and that "there are no additional suspects sought at this time." She was taken to Kern County Jail that same day.
Described by Bakersfield.com as having a "shock of white hair and grandmotherly demeanor," Bonertz, unable to hear the proceedings, reportedly required the use of a portable headset in order to hear Judge Michael Bush.
Until her hearing next month, Bonertz will be held behind bars, without bail.
However, the simple and straightforward case is made more complex given statements made to news outlets by a woman who claimed to be friends with both Bonertz and Winnie.
BakersfieldNow reported that Cheryl Sperry appeared at the arraignment "to support Sandy and to let her know somebody was on her side."
"They were the dearest of friends," explained Sperry. "They did everything for each other, they never fought. I know there was no anger or anything involved like that."
She specified she believes Winnie asked Bonertz to commit the alleged crime. She said: "I do believe that Winnie begged her to kill her. She had said...on many occasions in front of me if I ever can't walk please kill me. And Winnie was in a car accident a month ago, Winnie and Sandy both, and Winnie broke her ankle and she was unable to walk and she was unable to get into a doctor."
She added: "It takes three months to get into a doctor these days and she was completely miserable. I talked to them Thursday, she was depressed and distraught, just down in the dumps. I don't believe there was any malice or anything like that."
While Sperry's belief, that the death was an act of mercy-killing, remains unverified by official sources, the incident brings to mind the ongoing debate over assisted-suicide and medically-aided death.
The right to die movement, led by organizations like Death With Dignity, supports the idea that individuals, in the face of terminal illness, have the right to make their own "end-of-life decisions." However, as Senior National Media Relations Director for Compassion & Choices Sean Crowley explained in a statement, it is important to note that "medical aid in dying is limited to mentally capable, terminally ill adults."
The topic is highly contested around the globe, though support for it is on the rise: in America, the states of California, Colorado, Hawaii, Maine, New Jersey, New Mexico, Oregon, Vermont, Washington and the District of Columbia now have death with dignity statues incorporated into law.
Updated 07/19/2021, 5:09 p.m. ET: This story has been updated with statements from the Bakersfield Police Department and Compassion & Choices Senior National Media Relations Director Sean Crowley.