76ers Suspend Ben Simmons for 'Being a Distraction' During Rift With Team
Philadephia 76ers superstar point guard Ben Simmons will not play in the team's season opener Wednesday against the New Orleans Pelicans after causing a rift with the team.
Simmons, 25, has reportedly been suspended by the 76ers as a result of multiple issues stemming from his actions during a number of the team's practices. Sports reporter Kyle Neubeck of the Philly Voice said that Simmons had been suspended because of "conduct detrimental to the team."
Additionally, ESPN NBA analyst Adrian Wojnarowski said that the 76ers also fined their star player $1.4 million after he missed four preseason practices, as well as commitments including off-season workouts and team meetings.
76ers coach Doc Rivers kicked Simmons out of practice on Tuesday after he was "[reluctant] to physically and mentally engage with the Sixers," Wojnarowski added, also saying that Simmons had "refused to participate in the next stage of the [practice] session."
Rivers reportedly asked Ben Simmons to line up for a defensive drill, but he declined to do so, according to reporters at the practice. Rivers then asked again, and then told Simmons to go home after he was rebuked a second time.
In the post-practice media scrum, Rivers told the press that "I thought [Simmons] was a distraction today," and that "I didn't think he wanted to do what everyone else was doing."
Rivers also added that Simmons would likely return to the team for a potential practice this Thursday.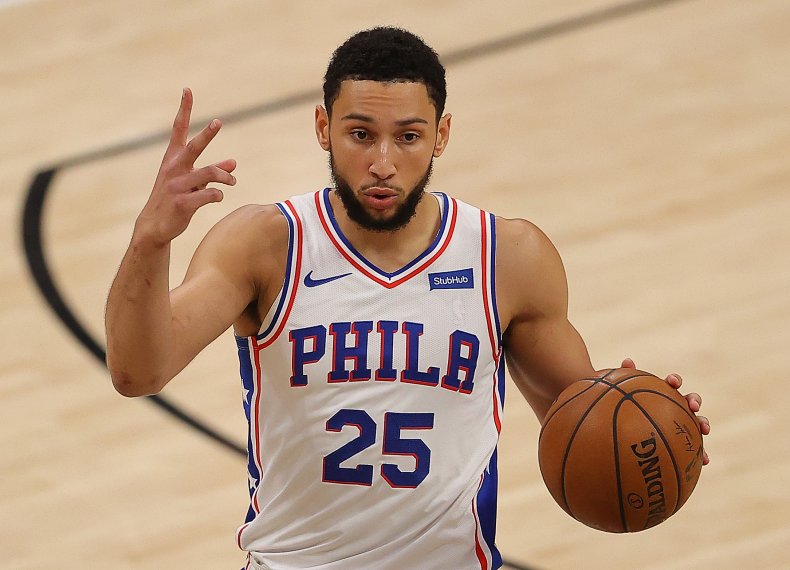 A native of Melbourne, Australia, Simmons has had a contentious relationship with the 76ers in recent years, especially after a lackluster performance in the 2021 NBA Playoffs.
This past offseason, Simmons made headlines when he told the 76ers that he was demanding a trade out of Philadelphia, and said that he would refuse to report to the team.
However, despite missing training camp and the preseason, Simmons finally reported to Philadelphia the week before the season opener, having not been traded and with $146 million left on a four-year contract.
Multiple teammates, including 76ers center Joel Embiid, have spoken out against Simmons in recent months.
"At the end of the day, our job is not to babysit somebody," Embiid said after the practice incident.
Simmons played college basketball at Louisiana State University (LSU) and was drafted first overall by the 76ers in the 2016 NBA Draft. However, even before being drafted, a number of NBA analysts and experts spoke out against Simmons' attitude on and off the court.
At the time, former NBA coach Stu Jackson told Sports Illustrated that "there's just some personal characteristics with the way he portrayed himself and performed that just gave me a reason to be a little bit hesitant about taking him number one."
Former NBA player Tracy McGrady had also spoken out, saying that "there was one guy that just walked in there and acted like he didn't know nobody," referring to Simmons.
After opening their season on the road against the New Orleans Pelicans Wednesday, the Philadelphia 76ers will play their home opener Friday against the Brooklyn Nets.
Newsweek has reached out to Simmons' sports agency, Klutch Sports Group, for comment.