78-Foot Rockefeller Center Christmas Tree En Route to New York City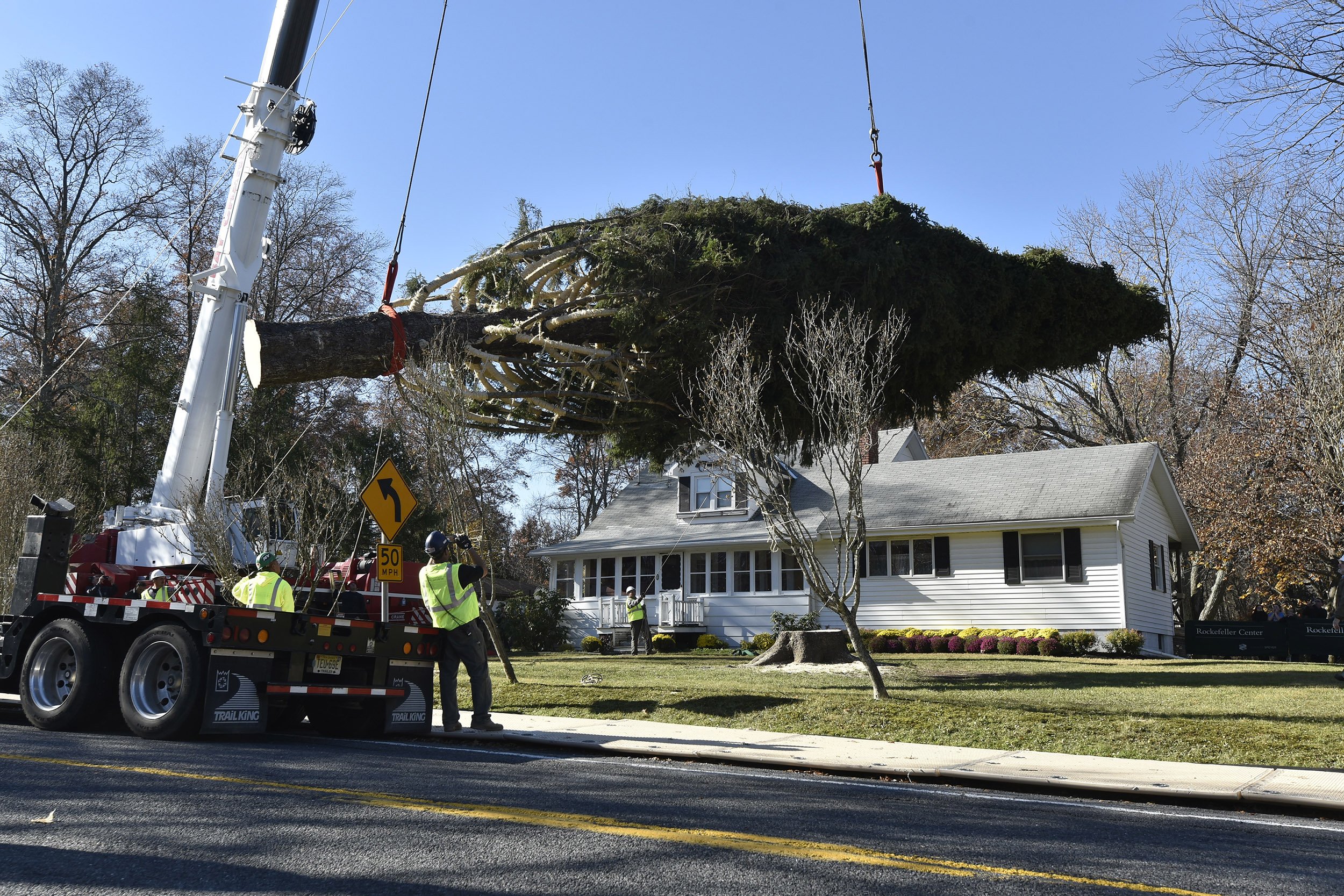 A very, very tall tree is on its way to New York City to adorn Rockefeller Center for the holidays, though it won't be lit up for a few more weeks.
The Rockefeller Center tree tradition dates back to 1931. Anyone with a Norway Spruce at least 75 feet high and 45 feet in diameter at its widest point can have the tree considered for use. This year's tree came from Albert Asendorf and Nancy Puchalski in Gardiner, New York.
The 10-ton, 78-foot tree was placed on a flatbed truck after experts carefully cut it down. It will arrive in New York City on Friday after an 80-mile journey.
The tree will be lit on December 2 and stay up in Rockefeller Plaza until January 6.